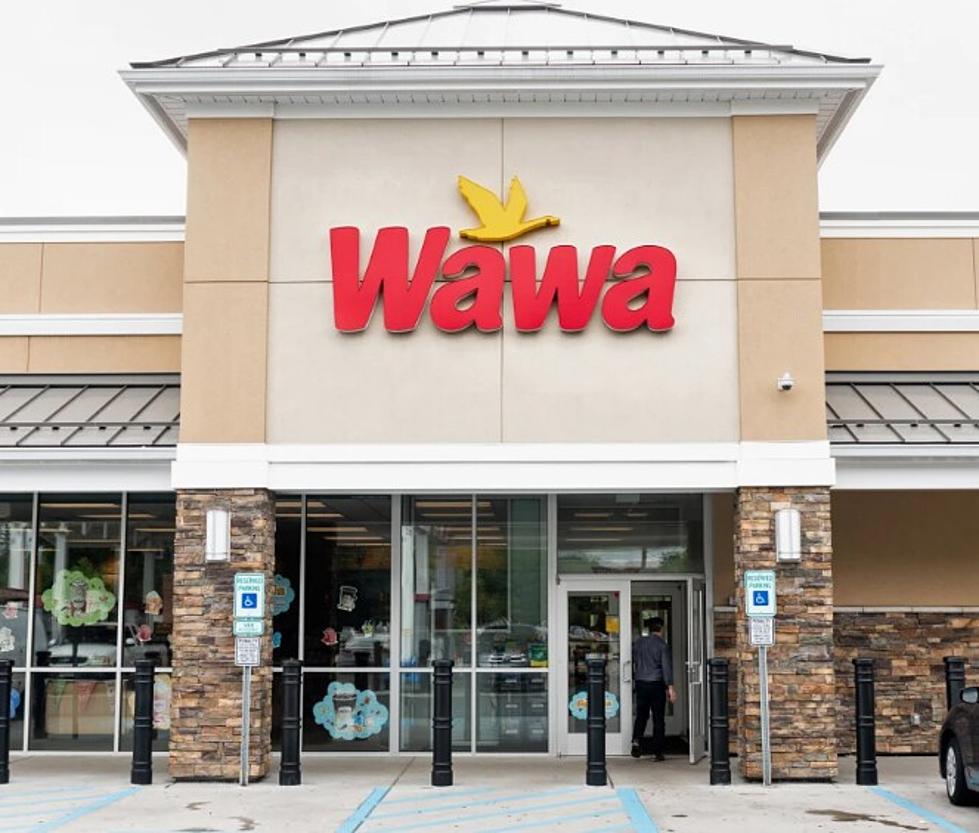 Wawa has Job Opportunities Throughout The New Jersey Shore
TSM
From our Townsquare Media Atlantic City "community bulletin board," there are a lot of good job opportunities available at Wawa convenience stores throughout the New Jersey Shore area.
*Summertime is an exciting time at Wawa stores. We are looking for associates seeking the opportunity to thrive in a food service customer-focused environment at a company with a one-of a-kind culture of teamwork" said Stephanie Capaccio, Director of People Team Operations.
"Anyone who visits Wawa knows that it's our incredible associates who drive our business and make Wawa so special to our customers and communities." said Capaccio.
The starting wage is $15 per hour for associates hired in both full and part-time positions.
There is a meal benefit, as every associate receives a free Wawa Shorti Hoagie per shift and other a discounted menu items, along with employee recognition programs, fun days and events.
Working at Wawa can lead to a great career. After meeting certain eligibility requirements, there are additional comprehensive compensation and fringe benefits available, including:
health and wellness benefits.
tuition reimbursement.
annual 401(k) match.
associates who stay longer share in Wawa's Employee Stock Ownership program.
Wawa's hiring program is underway and they are looking to hire 1,000 new associates for Wawa stores from the New Jersey Shore, Delaware, Maryland and Virginia.
Hiring will continue throughout the entire 2022 summer season.
There are 37 New Jersey Wawa stores that are currently hiring as follows:
List Of Wawa Jersey Shore Stores That Are Hiring:
3800 Landis Ave. Sea Isle City NJ 08243
9404 3rd Ave. Stone Harbor NJ 08247
2701 Ocean Drive Avalon NJ 08202
502 Shore Rd. Somers Point NJ 08244
550 North Main Street Barnegat NJ 08005
1426-28 Texas Ave. Cape May NJ 08204
102 New Rd. Somers Point NJ 08244
2500 N. Route 9 Ocean View NJ 08230
813 W. Brigantine Blvd. Brigantine NJ 08203
224 S. Main St. Cape May CourtHouse NJ 08210
902 Central Ave. Ship Bottom NJ 08008
3932 Brigantine Boulevard Brigantine NJ 08203
1250 West Ave. Ocean City NJ 08226
418 W. Rio Grande Ave. Wildwood NJ 08260
1400 Route 72 Manahawkin NJ 08050
5212 Ventnor Ave. Ventnor NJ 08406
30 Shore Rd. Marmora NJ 08223
110 34th St. Ocean City NJ 08226
548 Monmouth Rd. Clarksburg NJ 08510
2432 Highway #35 Manasquan NJ 08736
470 N Main St. Manahawkin NJ 08050
3601 Route 9 South Rio Grande NJ 08242
3485 Route35 North Normandy Beach NJ 08735
9300 Ventnor Ave. Margate NJ 08402
2302 Route 37 East Toms River NJ 08753
3200 New Jersey Ave. Wildwood NJ 08260
1515 Bayshore Rd. Villas NJ 08251
719 5th Ave. Galloway NJ 08205
13115 Long Beach Blvd. Long Beach Township NJ 08008
3719 Bayshore Rd. Cape May NJ 08204
320 Route 72 East Manahawkin NJ 08050
179 Route 37 East Toms River NJ 08754
75 Appleton Ave. Middletown Twp. NJ 07748
945 W. Bay Ave. Barnegat NJ 08075
330 W. Spruce Ave. North Wildwood NJ 08260
16 MacArthur Blvd. Somers Point NJ 08244
1344 Corlies Ave. Neptune NJ 07753
Because Wawa stores are open in a 24/7 basis, they can offer flexibility with work schedule hours.
SOURCE: Wawa Public Relations.
The 8 People You Meet at Wawa at 3am
There are several different types of people you see in a Wawa at 3am
Vintage Wawa: A Look Back to the First Store & More
More From WPG Talk Radio 95.5 FM