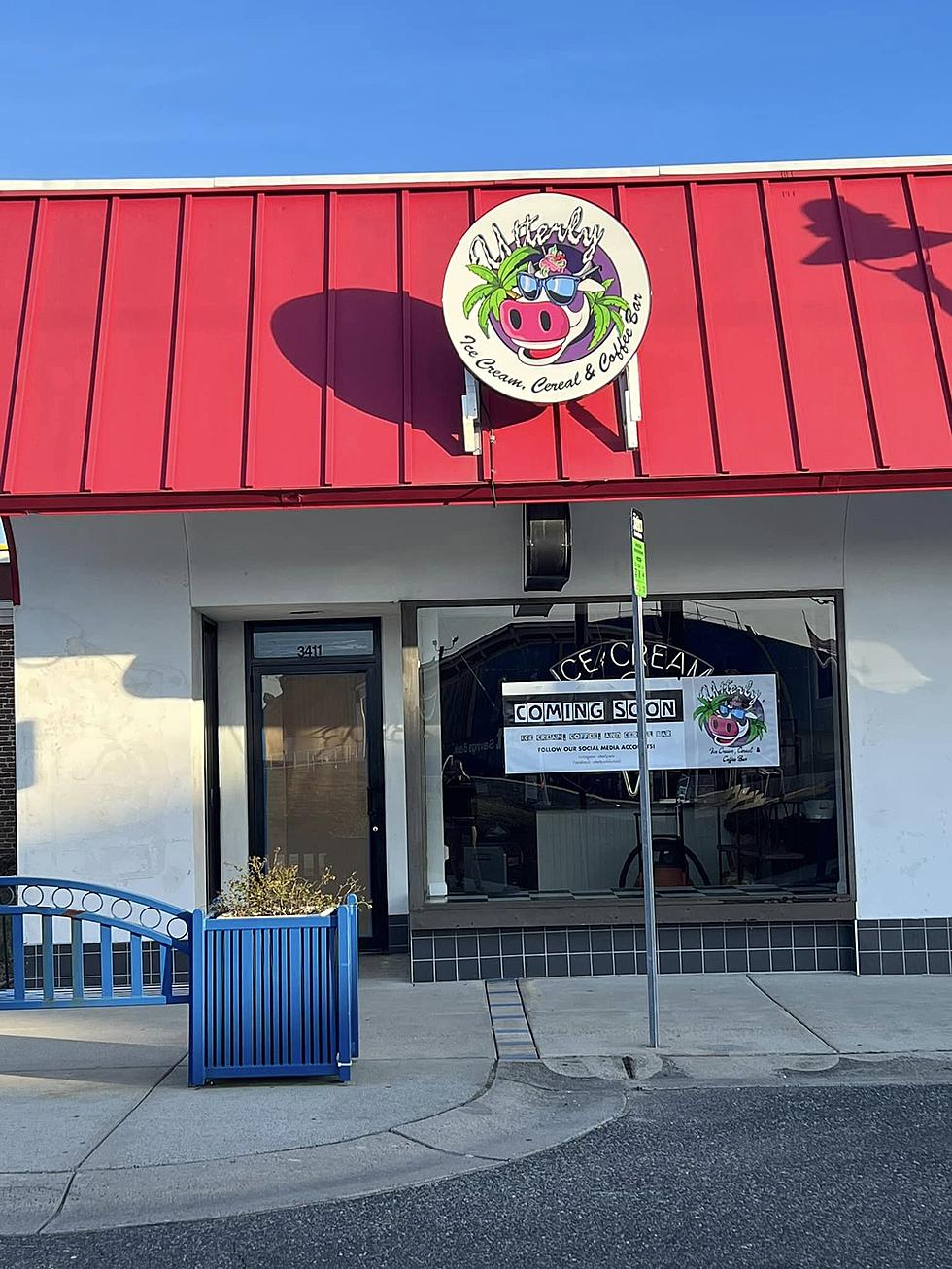 Wildwood, NJ, is About to be Uterly Moo-ved
Uterly via Facebook
I can't help it. I'm moo-ved to share this unique idea with you. It seems so original, it's Uterly fascinating.
This idea seems like a dream I might have. I love Ice Cream. I am a big fan of Cap'n Crunch and I drink coffee by the gallon.
What do these three things have in common?
Those three things are the premise of a new establishment that's about to open in Wildwood.
It's called, Uterly Ice Cream, Cereal, and Coffee Bar. Three of my very favorite things, under one roof.
Uterly bills itself as "Wildwood's first cereal-infused ice cream parlor and coffee bar" and is set to open Easter weekend, April 7th, at 3411 Pacific Avenue in Wildwood. It is taking over the location that formerly housed 5 Mile Grind and The Wild Scoop.
The owners of this new concept ice cream parlor are the Aydelettes. For the past couple of seasons, they operated the Clipper Dipper, based inside the Yankee Clipper Motel in Wildwood Crest.
Diane Aydelette told the Wildwood365 Blog that,
The time has come for us to move on to bigger and better things, and I couldn't be happier to bring something unique and different to this area. This isn't going to be your traditional ice cream place. It will be an experience.
The concept is simple. You pick an ice cream flavor, you pick a cereal, and then they put both into a mixer that mashes the concoction together.  Ok, so I'm a big kid at heart.  Maybe you're not quite as adventurous.  No worries.  You'll still be able to get all the traditional ice cream dishes.
In addition to the ice cream, they will offer a wide variety of options at their coffee bar.
They're still working out the hours of operation, and I don't want to milk this story any longer, but you should know that they'll have indoor and outdoor seating.
Delicious Ocean City, NJ Restaurants Open This Off-Season
South Jersey's Ultimate Ice Cream Guide
More From WPG Talk Radio 95.5 FM