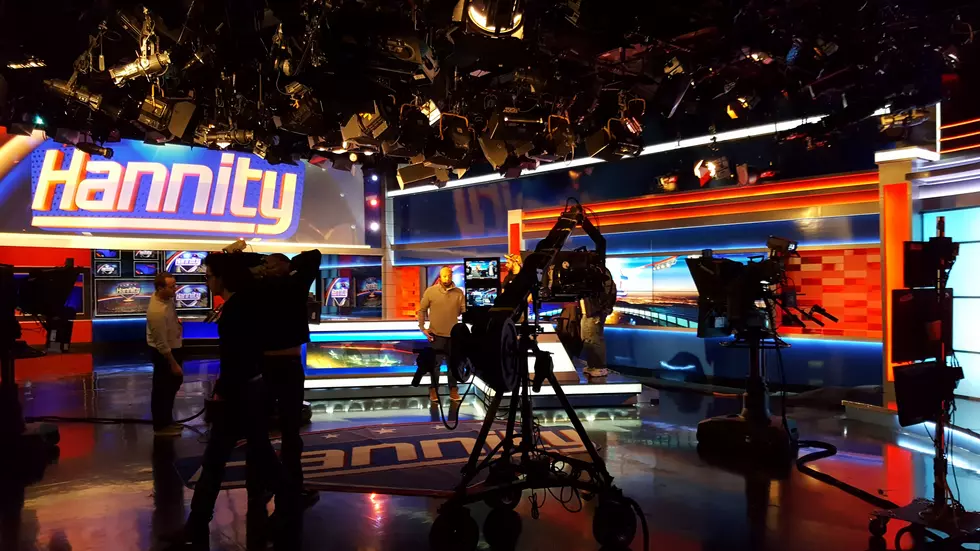 Win a Trip to New York City to Tour FOX News Channel with WPG
FOX News Channel - Photo: Chris Coleman
WPG Talk Radio 104.1 wants to give you an exclusive behind-the-scenes look at FOX News Channel in New York City!
Ready to see what the number one cable news network looks like from the other side of the camera? WPG will be bringing a bus-load of listeners to New York City on Monday, December 11th. Our trip includes a behind the scenes tour of FOX News Channel, where you will get to meet many of your favorite FOX News personalities -- and you might even wind-up on-camera.
Following the tour of FOX News Channel, we will be exploring some other areas of the city, like the Rockefeller Center Christmas tree, or you can spend time in the city doing your own thing.
For your chance to hop on the bus, enter below!
Important information:
- Entry deadline is 8AM Monday, December 4, 2017. We will begin contacting those chosen to join us on Monday, December 4th. You can register as an individual or with a guest. If you wish to go with a significant other, please register that person as your guest, not as a separate entry.
- The bus will be leaving the WPG studios in Northfield around 5:00 AM Monday, December 11th, so we can be in NYC by 8AM. We plan on being back by mid- to late-afternoon.
- To tour FOX News Channel, you (and your guest) will need proper identification to enter the building, such as a drivers license.
- This is a behind the scenes tour of FOX News Channel, which includes visiting television studios that are live on the air. There is a good possibility that you could be on-camera on national television or on-line.
- Please keep in mind that due to the nature of our trip, a breaking news situation may alter our itinerary or tour plans.
Good luck and thanks for listening to WPG Talk Radio 104.1!
More From WPG Talk Radio 95.5 FM