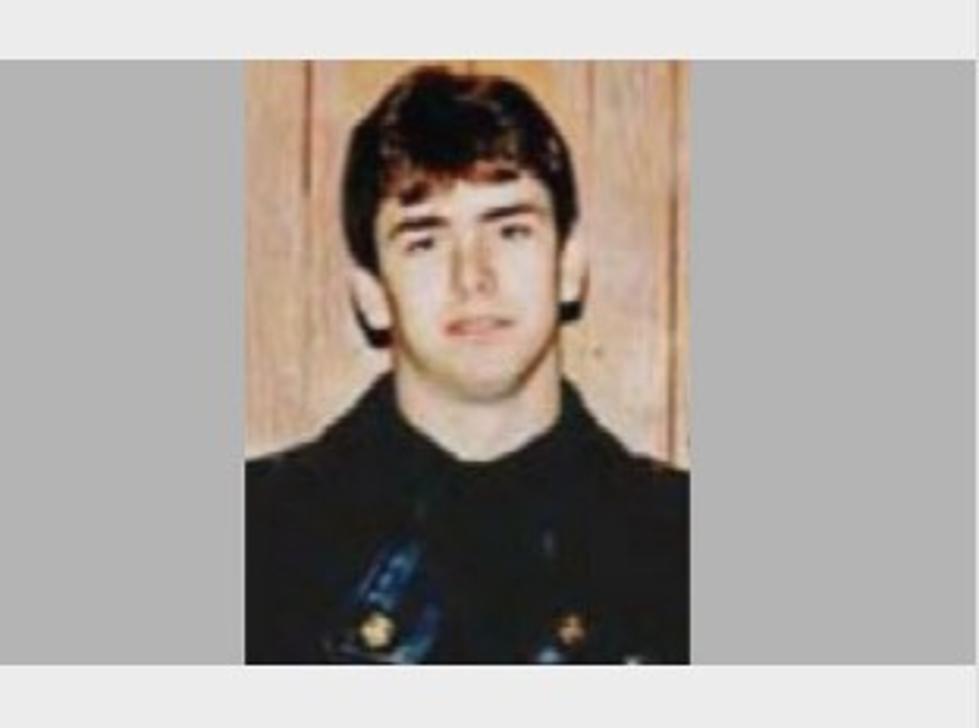 40 Years Ago Today, Atlantic City Police Officer Killed on Albany Ave. Bridge
Atlantic City Patrolman Peter Francis Egnor/ACPD
People from South Jersey who are old enough to remember will never forget the tragic events that happened on October 14, 1981.
It was 40 years ago today that Atlantic City Police Patrolman Peter Francis Egnor, 21, was shot and killed during a high-speed chase and shootout.
The story of Officer Egnor's death is told here by the Officer Down Memorial Page and by Patrolman Egnor's partner that fatal day, Wesley Hawkins, Jr.
Egnor, who was driving the patrol car, was shot and killed, and the car spun out and nearly crashed off of the Albany Ave. bridge. Wesley survived the crash and a shootout in its aftermath but left the police department.
Other Atlantic City Police officers had been waved down by a prostitute who pointed out a man who had robbed her the week before. When officers attempted to stop the suspect the pursuit started.
Throughout the chase, the suspect fired several weapons striking three different police cars and fatally wounding Officer Egnor. The suspect's vehicle spun out of control and he shot and killed himself.
A cache of weapons was found inside the suspect's vehicle.
In 2014, former Atlantic City Police officer Wesley Hawkins, Jr. wrote a book about the day his partner died and the changes it brought to his own life.
Here is an excerpt from his book, Bridge Over Troubled Waters.
In the wee hours, on October 14th, 1981 a breezy, foggy morning, my partner driving our police unit along with other Atlantic City police units were in a high speed, approximately sixty miles per hour pursuit, of a possible assault suspect, shots had been fired when my partner and I joined in on the pursuit; my partner who was driving and wearing his own personal bulletproof vest.

 

Sadly, he was not able to put his side panels to his vest on, I was inched down in the passenger seat with the shotgun between my legs, while my eyes were leveled with the dashboard, when suddenly more shots were fired by the suspect, at both police cars that had the suspect's vehicle sandwiched in, heading westbound out of the city, crossing over the bridge.

 

Shots rang out, my partner screamed "Mom!" suddenly we spun out on top of the bridge, me not realizing it; my partner had been shot twice, one bullet behind his left ear, not penetrating his scalp, the other shot, piercing the side of his vest; which if it didn't would have exited the other side striking me in my head.
Patrolman Egnor had served with the Atlantic City Police Department for 18 months.
On October 14th, 2006, the Albany Avenue bridge was renamed the Peter Francis Egnor Bridge in his honor.
South Jersey Police Who Tragically Died in the Line of Duty
This is a tribute to South Jersey police officers who tragically have died in the line of duty.
Cold Cases: Unsolved Murders and Missing People in South Jersey
More From WPG Talk Radio 95.5 FM