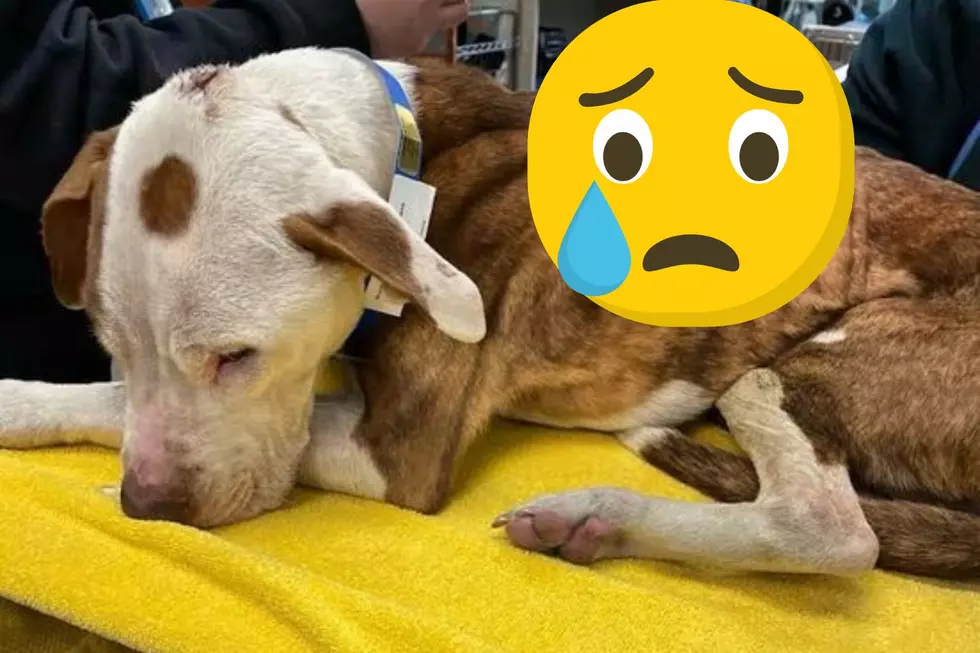 Abused and Abandoned: NJ Dog Needs a Miracle
Ramapo-Bergen Animal Refuge
💛 Athena, a pit bull, was rescued from an abandoned property in Newark
💛 One of the worst cases of abuse they have ever seen
💛 Prayers needed for a life-saving surgery
---
Another heart-wrenching story of animal abuse and abandonment in New Jersey.
An emaciated pit bull named Athena was found on an abandoned property in Newark on Tuesday.
According to the Ramapo-Bergen Animal Refuge, Athena had "horrific" wounds on her skull and jaw and was so emaciated she was unable to walk.
Rescuers immediately rushed Athena to a local animal hospital and found even more grave injuries.
A bowel obstruction is complicating efforts to get Athena to eat. The shelter says she is dangerously malnourished and weighs just 23 pounds. She is also severely dehydrated.
Veterinarians also found "old wounds, as well as a host of other ailments," including a fractured skull and broken jaw.
Despite the grave nature of her injuries, her care team will attempt life-saving surgery to clear the bowl obstruction and allow her to eat.
In a Facebook post, shelter officials say even with all she has been through, Athena "remains sweet at the core, stealing the hearts of her medical team. Athena lifts her legs for belly rubs."
There is no word on who abandoned this dog. If the owners can be found, they could face charges for animal cruelty.
The Ramapo-Bergen Animal Refuge is taking donations for Athena's care.
The 99 top paying jobs in New Jersey
How much do you make? These are the occupations in New Jersey with the highest median annual compensation. Source: Federal Bureau of Labor Statistics, 2022
More From WPG Talk Radio 95.5 FM