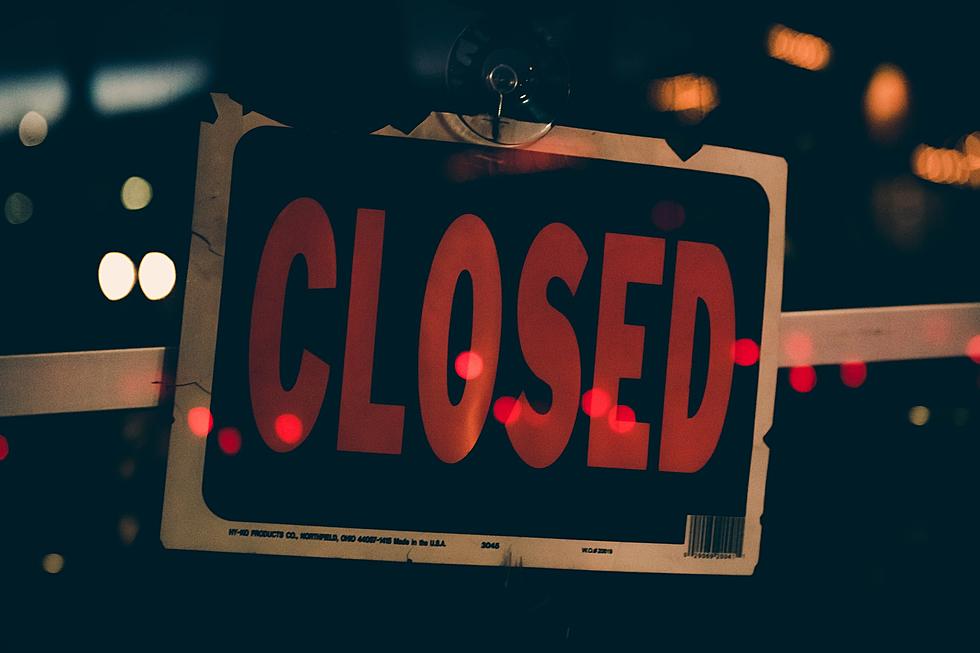 Another Big Chain Store is Closing One of its NJ Locations
Closed sign on a business - Photo: Unsplash user Tim Mossholder
It's been a rough go for businesses of all shapes and sizes in New Jersey over the past couple of years.
Within the past few months, shoppers in New Jersey have seen one of the last Kmart stores in existence close, a few supermarkets have shutdown, and countless mom and pop stores and restaurants have ended their runs.
Whether due to the pandemic, supply chain issues, the sharp increase in the value of real estate, or consumers changing their shopping habits, even the biggest of companies find themselves having to analyze their plans quite often these days.
Long story short, business is tough.
And the world of books is no exception.
According to NJ.com, within the past few days, Barnes & Noble has announced that they are closing their store in Clark, Union County.
The company took to Instagram to make the announcement that read in part,
It is our regret to share with you that we will be closing this Barnes & Noble bookstore on June 19, 2022. Unfortunately, the landlord has opted not to renew our lease. It has truly been our honor and privilege to be your bookseller in Clark, NJ, for the past 24 years.
But, there is a glimmer of hope for passionate readers. Barnes & Noble says they loved being a part of that community and they are actively looking for a new location.
Bookstores are different
Unlike a mini-mart or a huge discount warehouse, bookstores are something that many people take very personally.
Jeff Deminski, afternoon host at Townsquare Media's New Jersey 101.5, recently posted of that store,
They had an amazing selection even for a Barnes & Noble. The cafe area was great. For a few friends and me that cafe area was as close to a 'Friends' Central Perk as we were going to get. Oh, and in their selection of games, I purchased some that became staples for our Friday night giveaway hours.
One person who recently answered the question, "why I love my local bookstore," said of buying books online versus going into an actual store,
But when it comes to books, I don't want anonymity. I want a place where people gather. Where we stop to talk about what's going on in our lives, in our families, our schools, and our neighborhoods. I'm looking for cozy and familiar and welcoming. I want to ask for recommendations from people who read voraciously and know what I like. I want more than one piece of candy before I leave.
Other locations
Fans of Barnes & Noble can find several locations around the Clark area, including at the Menlo Park Mall and in Springfield (which may also be closing soon).
Peek inside This $25 Million Colts Neck Mansion
Independently owned record stores in New Jersey
The methods in which we listen to music have taken many forms throughout the years, but vinyl is still a force to be reckoned with.
The Stores and Restaurants We Want to See in 2022
More From WPG Talk Radio 95.5 FM