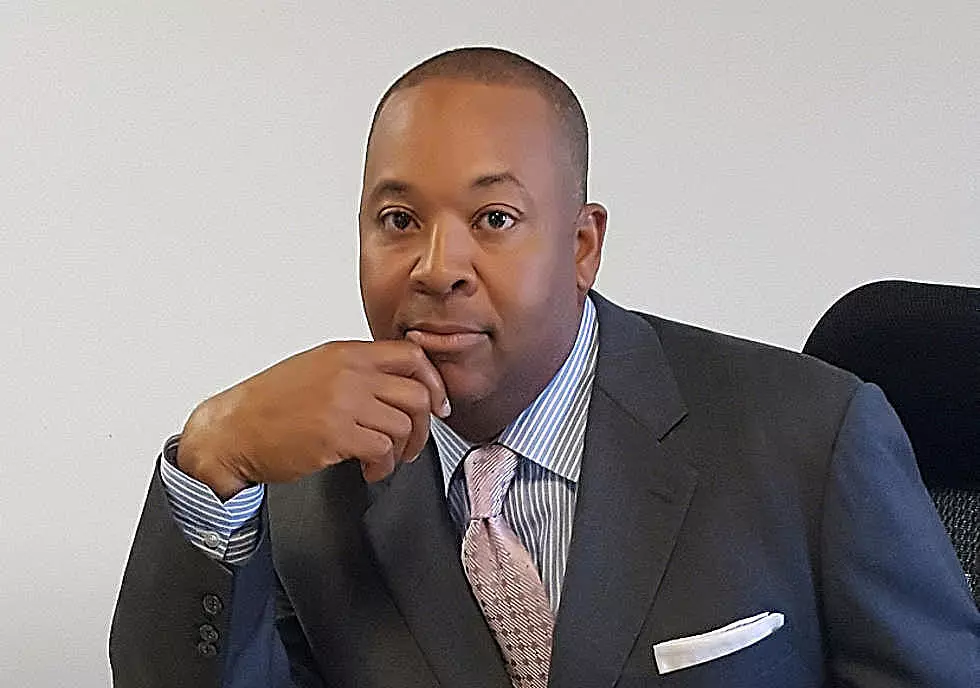 Atlantic City Board Said No, State Says Yes, Hires Former Supt.
Barry Caldwell photo.
Back on December 13, 2022, Barry Caldwell, the former Atlantic City Superintendent of Public Schools failed to receive the required number of Board of Education votes to be rehired to a paid position, (in an acting capacity).
If you missed our previous coverage, here it is:
Read More: Atlantic City School Board Embarrasses Former Superintendent
At the regular meeting (12/13/22) of the Atlantic City Board of Education, a late agenda item was added in an attempt to hire Caldwell to the position of Acting Director of Operations at a salary of $ 600 per-day.
The Caldwell item was not on the original Atlantic City Board of Education meeting agenda and board members were given no advanced notice by Superintendent La'Quetta Small that this would be brought up.
Small did the same earlier in the year, when she snuck-in another former Atlantic City Superintendent for a taxpayer paid job, by listing the person on the board agenda as Robert Harris … when everyone knew him as Mark Harris for decades.
We have learned and confirmed that despite the fact that the Atlantic City Board of Education rejected the hiring of Caldwell … New Jersey State Monitor, Carol Morris overruled the action taken by the Atlantic City Board of Education and Caldwell has been hired.
Over many years of state oversight of Atlantic City, the state of New Jersey routinely rejected hirings and other overtly political actions such as this. The exact opposite scenario played out this time.
20-year Atlantic City Board of Education Member John Devlin was not pleased when he learned that Caldwell has been hired and he's (Caldwell) been working since last week.
Devlin did not hold back and said exclusively to us:
"I want to be surprised; however nothing surprises me these days. To allow Caldwell to take a key position in this district after the board voted him down is a total disgrace. I guess he couldn't make it in the real world, so he needed a hook-up from Small and company for a cushy job. To come out of retirement and take a position for over $600 a day to do who knows what is a smack in the face to every child, parent and tax payer in this town," said Devlin.
$3 Billion Bader Field Atlantic City Project Planned
Philadelphia and Atlantic City developer Bart Blatstein has announced plans to develop a multi-billion dollar mixed-use project at Atlantic City's Bader Field.
Beautiful Atlantic City Area Christmas Holiday Decorations 2022
More From WPG Talk Radio 95.5 FM