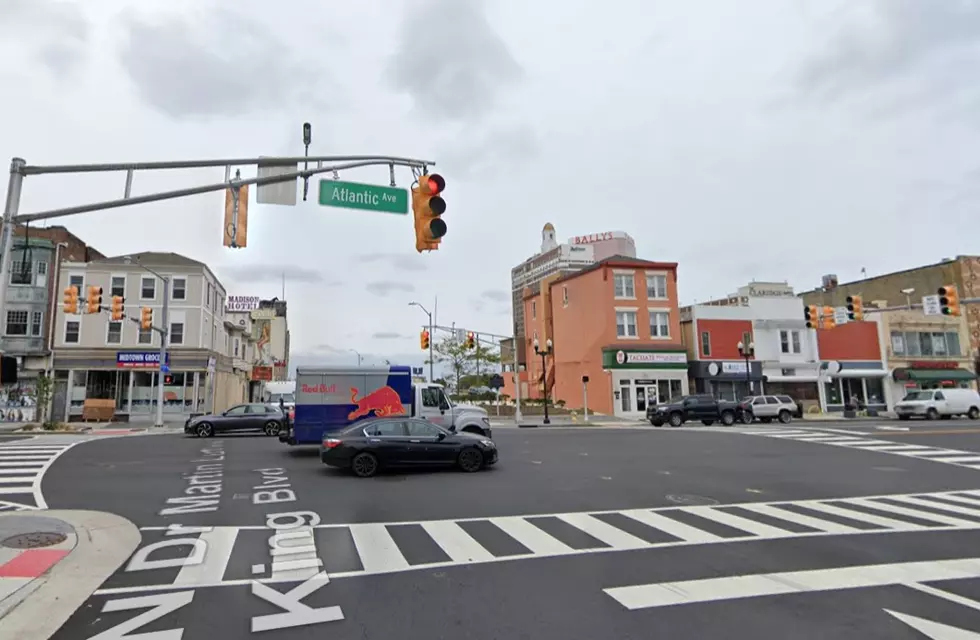 Atlantic City Cops: Man With Warrant, Handgun, Cocaine Arrested
1700 block of Atlantic Avenue in Atlantic City - Photo: Google Maps
Cops say an Atlantic City man with a warrant is facing a long list of charges after he was arrested with a gun and cocaine after running from detectives Monday night.
The ACPD says at around 11PM, two detectives of the Special Investigations Section attempted to arrest 27-year-old Iree Jones of Atlantic City in the 1700 block of Atlantic Avenue. Jones had a warrant for his arrest issued by the Atlantic County Sheriff's Office. As they approached, Jones fled.
[H]e ran around the block where he threw a fanny pack he was carrying on the roof of a building. While throwing the fanny pack, a bag containing more than 16 grams of cocaine fell out. After continuing to flee, Jones eventually laid down, surrendered, and was taken into custody. The cocaine was recovered and a digital scale was also located.
The Atlantic City Fire Department responded to the scene to assist police with retrieving the fanny pack that contained a loaded handgun.
Jones has been charged with unlawful possession of a weapon, possession of a weapon for an unlawful purpose, certain person not to possess a weapon, possession of a controlled dangerous substance (CDS), possession with intent to distribute CDS, possession with intent to distribute CDS within 500 feet of a public zone, possession of a weapon while committing a CDS offense, possession of narcotic paraphernalia, resisting arrest, obstruction of justice, and contempt of court. He was remanded to the Atlantic County Justice Facility.
Enter your number to get our free mobile app
Sunset on the beach in Cape May County on the last day of summer, 2020