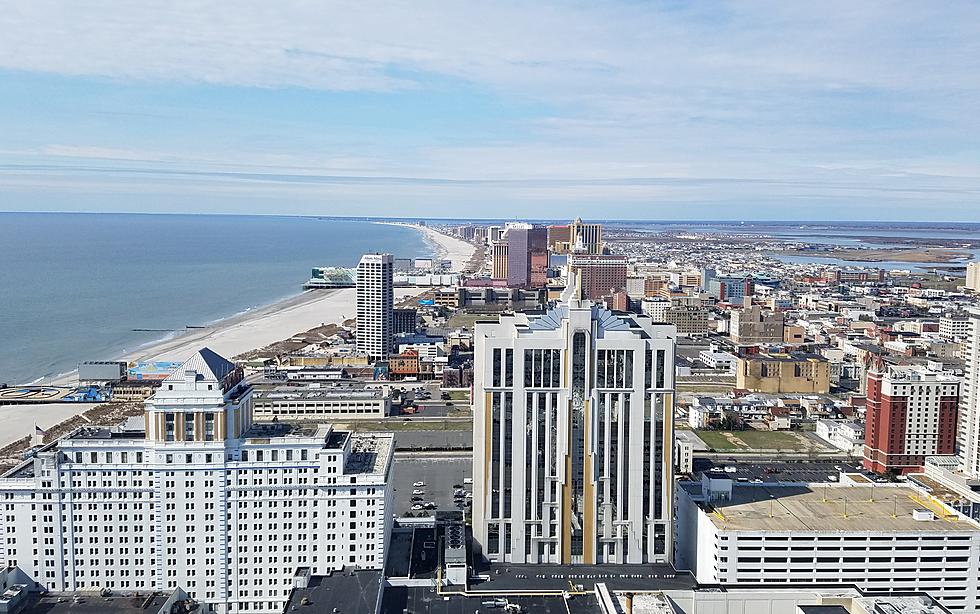 Atlantic City Council Will Honor Showboat Owner Bart Blatstein
Atlantic City Skyline - Photo: Townsquare Media South Jersey
Bart Blatstein is the owner of Tower Investments and The Showboat Atlantic City.
Blatstein is also the man who saved Stockton University when he agreed to purchase the former Showboat Hotel and Casino from Stockton.
Stockton University was hemorrhaging cash at the time, with more than $500,000 per month due in debt service and regular maintenance.
It was unsustainable and without Blatstein, Stockton University was in a lot of financial trouble.
This transaction allowed Stockton University to develop its current wildly successful Atlantic City Campus.
Today, Wednesday, July 27, 2022, at 5:00 p.m., Atlantic City Council will honor Blatstein at its regular meeting. Blatstein is very deserving of this recognition.
The reason for today's honor was Blatstein bringing a highly successful Parisian-style pop-up dinner, which takes place across the most beautiful cities around the world.
Blatstein brought his event, "Le Diner en Blanc" to Atlantic City recently (in June).
Blatstein's epic event brought 2,700 guests, who were all dressed in white attire, as they lined the boardwalk in Atlantic City and brought very positive media coverage locally and from around the world.
Atlantic City Council Vice President Kaleem Shabazz will present Blatstein with a resolution to recognize his efforts.
Blatstein stepped up and made a major investment in the former "The Pier at Caesar's."
Blatstein is currently developing the largest indoor waterpark in America.
Here is a rendering of what it will look like:
Blatstein has also developed and successfully implemented the largest game room in New Jersey history, located at his Showboat Atlantic City hotel.
Shabazz said that "I wanted to create the resolution to thank Blatstein for showcasing the city's beauty and how the resort is open to new ideas and non-gaming events."
Shabazz will present the resolution to Blatstein on behalf of The Mayor and City Council.
The Atlantic City Council will also be dealing tonight with the Atlantic City Independence Committee's petition that May move the Mayor and Council elections to May and make them non-partisan in nature.
The meeting will be held at City Council Chambers, City Hall, 1301 Bacharach Boulevard, Atlantic City, New Jersey.
SOURCES: Atlantic City Council, Lisa Johnson.
Exclusive First Look at New Island Waterpark at Showboat Atlantic City
Here is your first look at the Island Waterpark coming to Showboat in Atlantic City, New Jersey. It will be the largest indoor waterpark in the world.
Fun Things To Do In The Atlantic City Area, Summer, 2022
More From WPG Talk Radio 95.5 FM