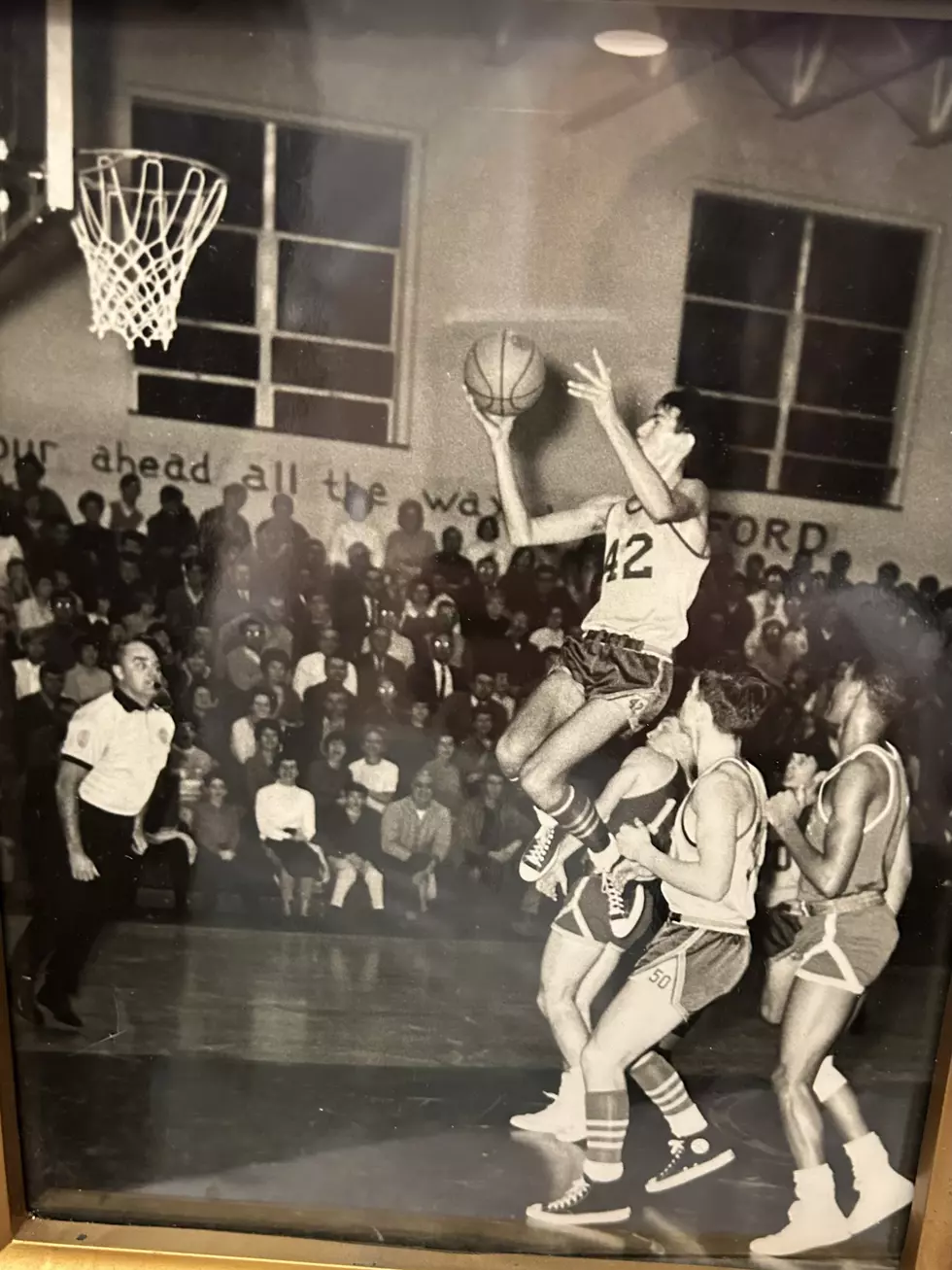 Atlantic City, NJ's Chris Ford: R.I.P. To A Modest Super Star
Chris Ford Photo
Chris Ford is likely the most humble super star that you'll ever come across in life.
Ford's career résumé is at the elite status level, yet he never, ever talked about his success as a collegiate and professional basketball player and head coach.
Ford passed away on Tuesday, January 17, 2023 at the age of 74, following a heart episode that occurred on his 74th Birthday, on January 11, 2023.
Ford led an exemplary life. He's was a Ducktown, Atlantic City legend long before he reached super stardom at Villanova University and the National Basketball Association (NBA).
Ford is a member of the following Hall of Fame organizations:
Holy Spirit High School
Villanova University
The "Big 5"
Atlantic City
South Jersey
NJSIAA
Ford was named to the NBA Detroit Pistons All-Time Team.
Ford was also named a "Living Legend" by the Philadelphia Sports Writers Association.
Ford's memorable # 42 has been retired by both Holy Spirit High School and Villanova University.
One of Ford's game-worn uniforms has been displayed in a Holy Spirit High School display case for decades.
My wife Margie and I attended one of the visitations for Chris yesterday at the Adams-Perfect Funeral Home in Northfield, New Jersey.
We arrived 10 minutes before the 2:00 p.m. to 4:00 p.m. first visitation and still waited in line for 1 hour to pay our respects to Chris' wife Kathy and the Ford Family members.
It was also an honor to meet and talk with Kathy's Mom, Rita Salerno, who is an incredibly, amazingly sharp 97-years-young.
Chris and Kathy Ford have 4 children, 7 grand children and many nieces and nephews.
Chris Ford embodies the expression "a life well lived."
Margie and I had a beautiful conversation, which I will not reveal here … except to say that Kathy told us that "Chris loved his life."
That's a profound and beautiful comment.
My belief is that Chris Ford loved his life because his focus was always about others and not about himself.
Chris Ford was a great teammate … just ask Larry Bird, who recently commented how important Ford was to the Boston Celtics as both a player and head coach.
After Ford's basketball career was over … his entire focus was on family and community.
Despite all of his success, Chris Ford never forgot where he came from.
Here are Chris and Kathy Ford, a lovely couple, who built a great family and life together.
You would regularly see Chris Ford at Cape Atlantic League high school sporting events and at the local theater.
The last time that I saw and talked with Chris Ford was at The Somers Point Gateway Playhouse, for the wonderful local productions of "Chicago" and "Bye Bye Birdie," in August, 2022.
Chris was his usual kind, considerate self and asked how my family was doing.
Chris Ford was always about family, team and community.
His passing has hit me very hard. I will miss Chris very much.
Chris Ford made the first 3-point shot in NBA history and had an exemplary career as a player and head coach for the Boston Celtics and Philadelphia 76ers.
But, he was a much bigger winner in the game of life, because he lived a full and rich life surrounded by a family and community that unconditionally loved him.
There is one more visitation for Chris to be held this morning, Monday, January 23, 2023 from 9:00 a.m. to 11:00 a.m. at St. Michael's Church in Atlantic City … followed by a Catholic mass at 11:00 a.m.
Internment will follow at Holy Cross Cemetery in Mays Landing, New Jersey.
If you would like to honor Chris' memory, you can make a donation to the John C. Allen Charitable Trust, 2106 New Road, Suite A3, Linwood, New Jersey 08221.
Chris served as a member of the board.
10 Things I am Extremely Grateful For in Atlantic County
10 Things I am Extremely Grateful For in Atlantic County
What Are These Atlantic & Cape May, NJ Communities Best Known For?
More From WPG Talk Radio 95.5 FM