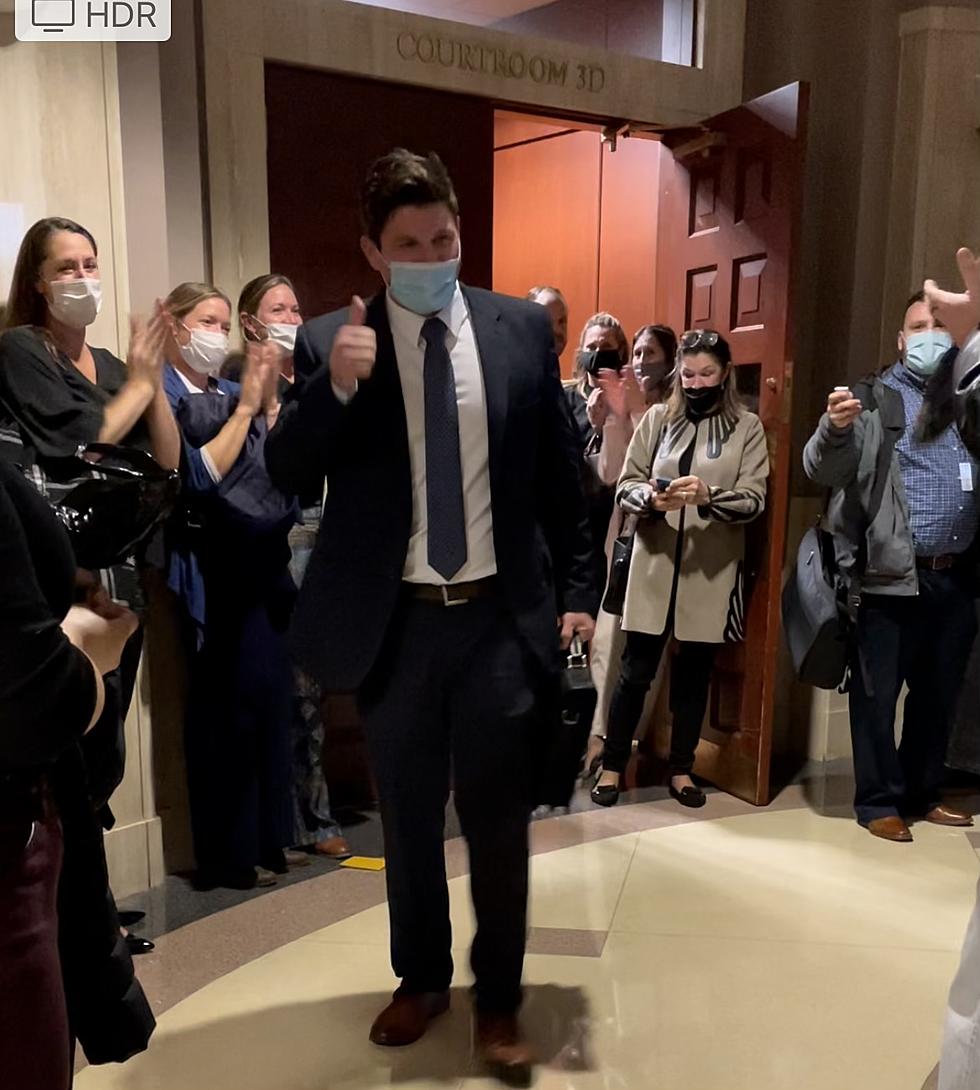 Atlantic City Police Officer Sterling Wheaten Found Not Guilty
Atlantic City Police Officer Sterling Wheaten - Jules Schwenger photo
For those who believe that a police officer cannot get a favorable verdict from a jury, don't tell that to Sterling Wheaten, an Atlantic City police officer.
Following 3 hours of deliberations, a jury found Wheaten not guilty of two serious federal charges in United States District Court in Camden, New Jersey, today.
If Wheaten had been found guilty of either charge, his career as a police officer would have ended and he would have had to serve serious time in federal prison.
Wheaten has been suspended since 2018.
Wheaten stood accused of violating David Castellani's civil rights during an incident that involved Wheaten's K9.
Castellani was previously awarded $3 million as a result of the significant injuries that he suffered back in 2013.
During the incident, Wheaten was supporting other Atlantic City Police Officers near the Tropicana Hotel and Casino back in June 2013.
Wheaten was also charged with filing a false police report.
Shortly after the verdict, we spoke to Jules Schwenger, President of Atlantic City PBA Local #24.
"Wheaten had to wait 9 long years for this nightmare to be over, for simply doing his job. I am grateful the jury saw the truth and returned a quick not guilty verdict.
Wheaten was facing two serious charges related to excessive use of force.
If found guilty, Wheaten could have faced up to 10 years in prison on both counts.
This is a developing story.
Atlantic City's Firsts Throughout History
More From WPG Talk Radio 95.5 FM