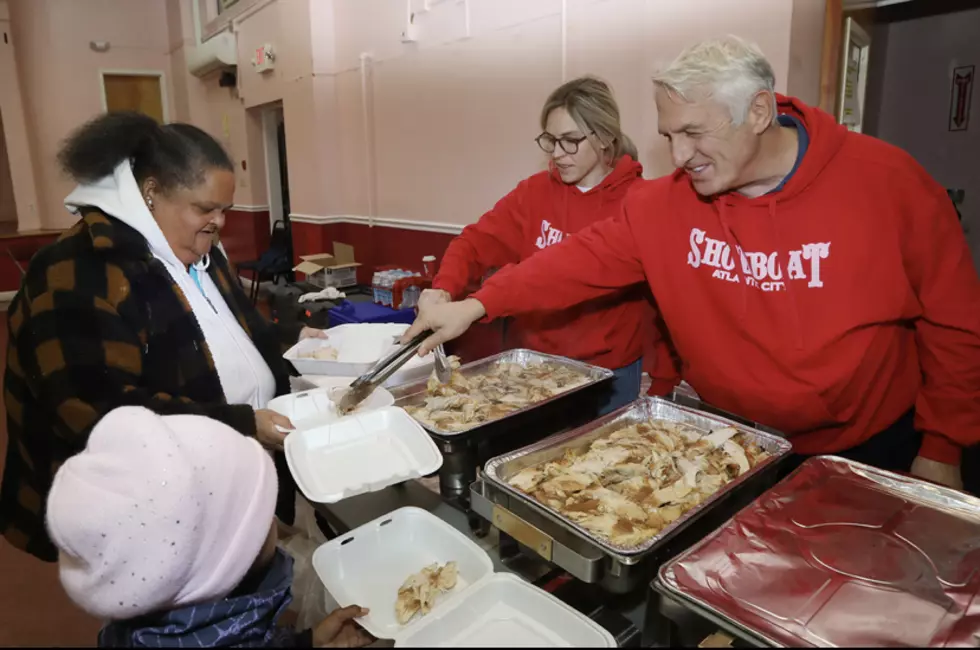 Bart Blatstein Brings Holiday Cheer To Atlantic City's Stanley Holmes
Bart Blatstein - Lisa Johnson Communications photo.
Bart Blatstein is a very good neighbor. He has loved Atlantic City since his childhood.
Blatstein gives back to Atlantic City regularly.
His latest act of philanthropy came yesterday, Monday, December 12, 2022, when Blatstein and members of his Showboat Atlantic City team brought a beautiful holiday meal and personally served it to residents of Atlantic City's Stanley Holmes Village.
Residents of Stanley Holmes have been dealing with very difficult issues of late, including no heat in their homes.
Blatstein is aware of these residents and their current challenges and he wanted to step-up and provide them with a festive gathering, complete with a full complimentary holiday turkey and steak dinner.
Blatstein is the owner of the Showboat Atlantic City owner and CEO of Tower Investments.
Blatstein brought with him, Brandon Dixon, Tower Investments President, along with executives and team members of Showboat Atlantic City.
Here are the team members who served the residents of Stanley Holmes Village Apartments this wonderful holiday meal that included:
Turkey, steak, mashed potatoes, vegetables, stuffing, and dessert, which they served in the Stanley Holmes Village community center, yesterday at 3:00 p.m.
Blatstein is currently developing ISLAND Indoor Waterpark at Showboat Atlantic City.
Blatstein's vision … when realized, will bring one of the largest indoor water parks in America to Atlantic City.
The project is currently on schedule and looking to open as early as May, 2023. Blatstein would like it to be ready for Memorial Day weekend.
$3 Billion Bader Field Atlantic City Project Planned
Philadelphia and Atlantic City developer Bart Blatstein has announced plans to develop a multi-billion dollar mixed-use project at Atlantic City's Bader Field.
Exclusive First Look at New Island Waterpark at Showboat Atlantic City
Here is your first look at the Island Waterpark coming to Showboat in Atlantic City, New Jersey. It will be the largest indoor waterpark in the world.
More From WPG Talk Radio 95.5 FM