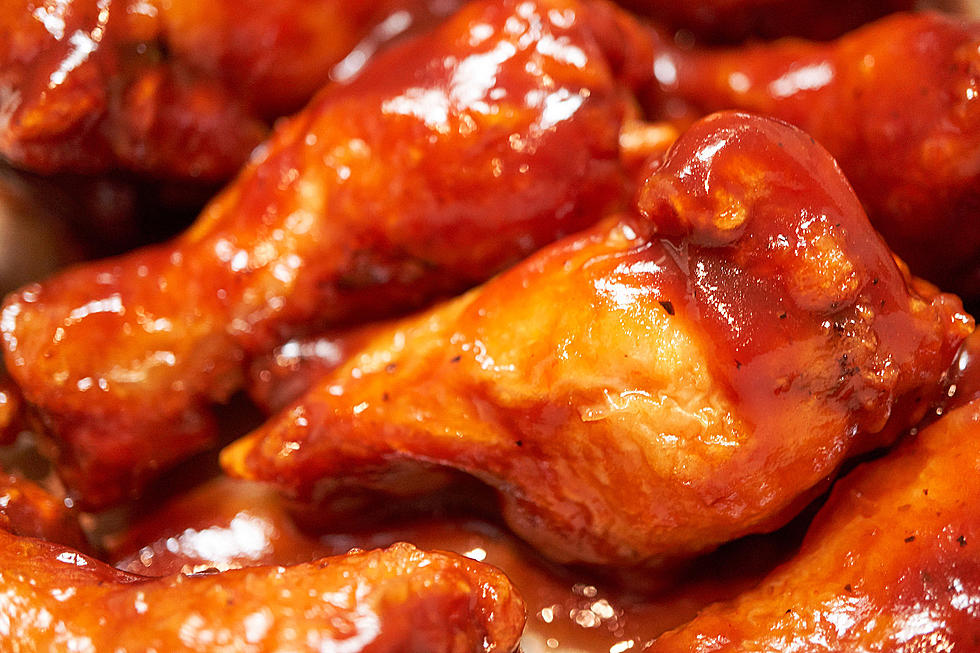 Hungry? The Absolute Best Chicken Wings in NJ are at This Dive Bar
ReDunnLev/thinkstock
This is sure to spark a debate: the best chicken wings in New Jersey might just be found at a dive bar that you probably have never been to.
But before we dive in and get sauce all over your fingers and face, allow me to say two disclaimers (if I don't, this will spark its own debate).
First, being a "dive bar" is not a bad thing.
While it sounds derogatory, it's not. Being called a "dive bar" is just as good as getting a trophy.
A "dive bar" is a place that has been in your neighborhood for years, if not generations. It's where you go to grab a beer and get some good food, and you'll probably bump into a bunch of people that you know. It's where you go to watch a game and cheer on your favorite team, whether or not your team is worthy of being cheered or not. It's not a corporate place that has stuff local stuff hanging on its walls just to look local. A "dive bar" is local. It's your place.
Second, I say you have probably never been to this place simply because this is a big state. Locals absolutely love this place and it's packed all the time and for good reason: this bar might just have the best chicken wings in the entire state.
Our travels today take us to a place that we have previously listed as one of the best dive bars in South Jersey, The Jug Handle Inn in Cinnaminson (could there be a more perfect name for a bar and restaurant in New Jersey?).
At the intersection of Routes 73 and 90, not too far from the Betsy Ross and Tacony-Palmyra Bridges, sits a building that has stood since 1912; it became The Jug Handle 43 years ago.
They say, "Our portions are excessive because nothing succeeds like excess. If you can't eat it all, we'll be glad to wrap it up for you."
As for their wings, let's just say they have one or two awards...
Best of Burlington County Times, Best Buffalo Wings - 2009, 2010, 2011
Burlington County Times, Best Happy Hour and Wings - 2020
Courier Post Reader's Choice, Best Buffalo Wings - 2009
Best of Philly, Best Buffalo Wings - 2012
SJ Magazine, Reader's Choice Best Wings - 2014, 2017
You get the idea.
These are the best damn hot wings I've ever tasted here in The State of New Jersey.
Their wings can be ordered in what seems to be a limitless amount of ways.
Sauces are available from mild to extra hot to mud. Their signature sauces will make your mouth water -- garlic, honey, rum BBQ, "Tony Bruno," Siracha Honey, and everything in between.
Oh, and you can get them "Bald Eagle"-style, which is considered, "Hot! Hot! Hot! Hot!"
So what do regulars have to say about the wings at The Jug Handle?
The Jug Handle has the best wings! I normally just order the mild hot ones, but my husband is addicted to the Bald Eagles. Though I have to admit that after he eats 3 of them, his mouth is totally on fire, lol. He absolutely loves them.
---
We finally found our wing place!!!! We drive out from Medford just for the wings and the Honey Sriracha sauce that pairs with it. Best wings around hands down.
---
The wings at the Jug are without a doubt the best in New Jersey and probably anywhere. The Carolina BBQ Buffalo sauce is so good that I ask for a spoon so I can eat the sauce like a soup. 'Nuff said.
---
Look up the definition of Chicken Wing and it should have picture of the Jug. Tony Bruno Sauce and grilled is unbelievable. So good, I just convinced myself to make the trip!
---
Go there tonight
If you are ready to dive in, set your GPS for 1018 Forklanding Rd. in Cinnaminson. They're open until midnight or 2 AM, depending on the day of the week.
21 Best Dive Bars in South Jersey
We recently took to Facebook to assemble a list of the best dive bars in South Jersey. Pull up a seat and check out our list!
The 12 Best Bars for Trivia Nights in South Jersey
More From WPG Talk Radio 95.5 FM