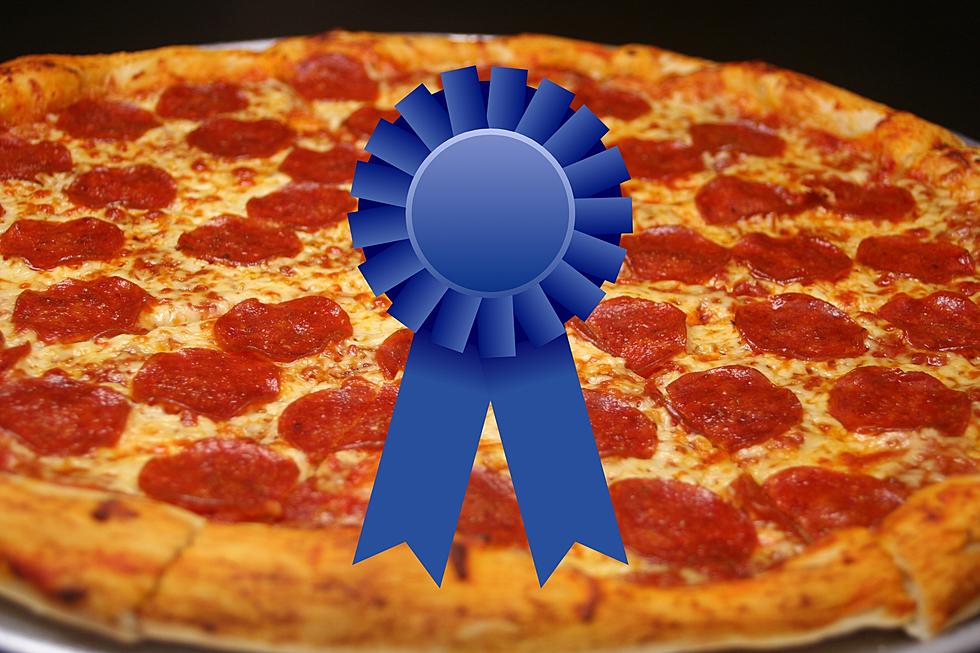 Experts Say the Best Pizza Restaurant in America is in Philadelphia, PA
Award-winning pizza - Photo: TSM Illustration
Here's news that makes me both happy and angry at the same time: experts say the best pizza restaurant in America can be found in Philadelphia.
As a Jersey guy, I'm obviously not too happy that the best pizza place isn't on this side of the Delaware River (is there anything better than pizza on the boardwalk?), however, I'm gleeful that it is within a short drive.
I'm also angry (not really) that in a ranking of the 28 best pizza places in America, two spots in Philly and quite a few in New York City are on the list -- and zero from New Jersey made the cut.
You tellin' me we ain't got good pizza ovah-he-uh?
Anyway, editors at Food & Wine recently ranked the 28 best pizza places in the United States and, overall, we are surrounded by some of the best eats in the country.
You just have to cross a river, one way or another, to get it.
And their rankings have some weight: Food & Wine has been around for 45 years and is considered to be one of the premier publications in the industry.
So, grab a slice, and let's look at the local rankings...
#21 - Tacconelli's Pizzeria
Tacconelli's can be found at 2604 E. Somerset St., not too far off I-95 (if you hit Aramingo Avenue, you've gone too far).
Now, if you're thinking this place is going to be screaming "WE HAVE THE BEST PIZZA!" with a huge sign (think Pat's vs. Geno's in South Philly), you'd be wrong.
This place is a hidden gem with a deep history.
Food & Wine says,
This Philly pizza institution hasn't changed the recipe for its tomato pies (minimal cheese) since Italian immigrant Giovanni Tacconelli started serving them in 1946.
Their menu is rather basic: their tomato pie consists of no cheese and a lot of sauce. Their regular pie consists of little cheese and sauce.
Simpler can often be better.
New York City rankings
Several pizzerias in and around New York City made their list, including Sullivan Street Pizza, Totonno's, and Paulie Gee's.
The highest-ranking NYC pizza place was Don Antonio by Starita, which came in at #6. They're at 309 W. 50th St.
Best pizza in America
As for the best of the best, let's first see what some people have to say about this restaurant...
So who has the perfect pizza?
That honor goes to Pizzeria Vetri, with four locations: just off Rittenhouse Square and near the Art Museum in Center City, and in King of Prussia and Devon out in the 'burbs.
No two pizzas at PV are the same, from their shape to their spots. Perfectly imperfect.
Food & Wine says,
At this pizza spot by Marc Vetri, one of the country's renowned Italian chefs, the Neapolitan pies come with thick, chewy crusts and toppings like prosciutto crudo and roasted fennel. The rotolo, not to be missed, are pink, fatty slices of housemade mortadella and ricotta wrapped in pizza dough, topped with Sicilian pistachio pesto.
You can view Pizzeria Vetri's full menu here along with Food & Wine's full list.
Meanwhile, if you are looking for good eats in Jersey, you can start with these great places...
Every NJ pizza joint Barstool's Dave Portnoy has reviewed
Dave Portnoy, commonly known as El Presidente, is the founder of Barstool Sports. Somewhere along the way, he decided to start reviewing local pizzerias, and the concept took off. Here is every New Jersey pizzeria Dave has stopped in, along with the score he gave them.
Gallery Credit: Joe Votruba
Foods That Should NEVER Go On Pizza -- No Matter WHAT!
We've seen pineapple, now pickles....what else could go wrong? Let's avoid it before it happens.
Gallery Credit: Nicole Murray
More From WPG Talk Radio 95.5 FM