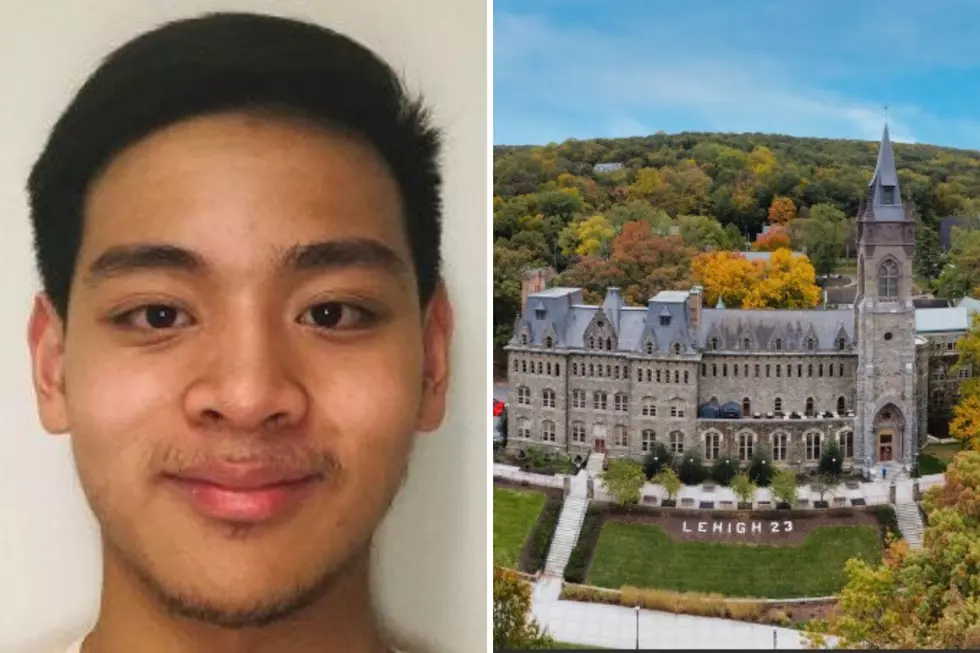 Body of missing NJ college student found in PA river
Daniel Lee (Lehigh University)
🔴 Daniel Lee was last seen in January
🔴 Friends and family were concerned for his well being
🔴 A search around Lehigh University did not reveal any sign of him
---
A body pulled from the Lehigh River in Pennsylvania was identified as missing New Jersey college student Daniel Lee who took his own life, according to the Northampton County, Pennsylvania coroner.
Lee, an East Hanover resident who attended Lehigh University, went missing in January.
University and Bethlehem police conducted searches on the ground and from the air. There was also a search along the Lehigh River which flows six blocks north of the Lehigh campus.
Police did not suspect foul play but were concerned that he might hurt himself. Friends and family of the second-year engineering student told police they were concerned about Lee's well-being just before his disappearance.
Lee's body was first found Friday, two days before Lehigh's commencement ceremony.
Support from the college
Coroner Zachary Lysek told LehighValleyLive.com the cause of death was drowning and his death was ruled a suicide. The identification was confirmed by Lehigh President Joseph J. Helble in a message to the college community.
Lysek told WFMZ TV the body was found at the border with Easton.
"Lehigh University representatives have been in contact with Daniel's family, and our thoughts and sincerest condolences are with his family, friends and loved ones," Helble wrote. "The lack of definitive information surrounding Daniel's disappearance has been especially hard on those close to him, and the loss of a student is upsetting for our entire Lehigh community. If you are struggling with your thoughts or emotions, remember you are not alone, and there are resources and Lehigh staff to support you."
If you feel you or someone you know may be in crisis, call the National Suicide Prevention Hotline, 1-800-273-TALK, or the NJ Hopeline, 1-855-654-6735
Report a correction 👈 | 👉 Contact our newsroom
How to pronounce these 20 town names in NJ
How many of these New Jersey municipalities and neighborhoods have you been pronouncing wrong?
A look back at the NJ Garden State Parkway token
A nostalgic token of NJ history dating back to the 1980's.
NJ street fairs return for the 2023 spring season
All New Jersey street fairs are listed in date order. Please note that some dates have now passed for the spring season, but future dates are listed for those returning later in the year. Click/tap on the links for each street fair below for more info.
More From WPG Talk Radio 95.5 FM