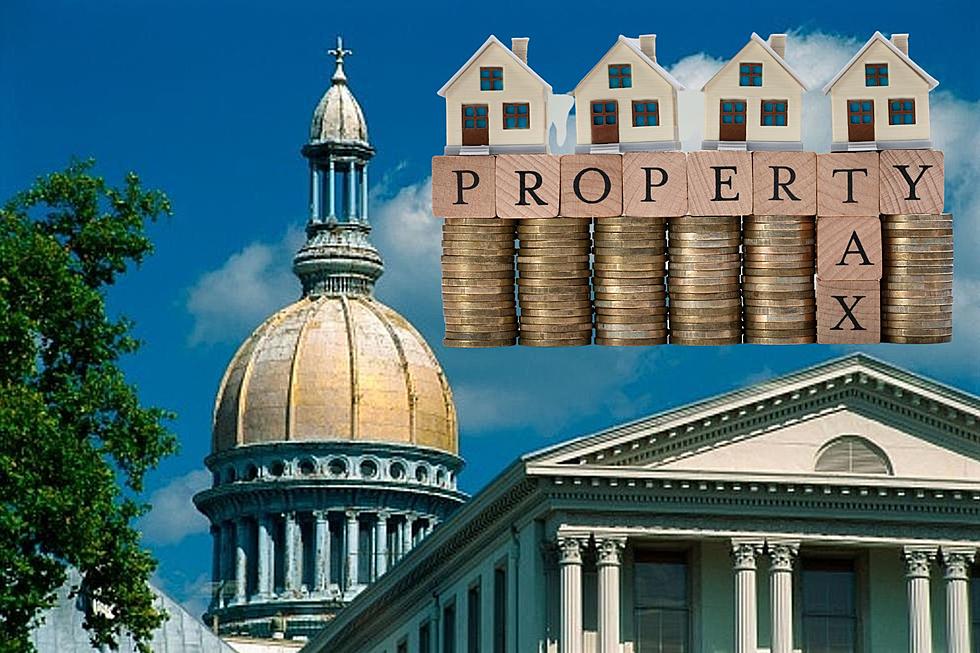 Bold Plan to Significantly Reduce NJ Property Taxes
Canva/Townsquare Media illustration
Just days before Gov. Phil Murphy is scheduled to deliver his proposed budget to the legislature, Republican Assembly members have released a proposal to fully fund New Jersey's schools while dramatically lowering property taxes.
The GOP would use up to $2.95 billion in money Democrats stashed away in budget surplus to provide 100% of required state aid to schools, but it comes with a catch.
To get the full funding, the plan requires each municipality to slash property taxes dollar-for-dollar.
It's a bold proposal in an election year that sees every legislative seat on the ballot.
It's also a proposal that has zero support in the Democratic-controlled Legislature. For now.
Assembly Minority Leader John DiMaio (R-Warren) says affordability and cutting costs for taxpayers has never been more important as families struggle with decades-high inflation.
"We have a duty to make New Jersey more affordable," DiMaio says. "We have to start somewhere."
When Murphy reveals his budget plans next week, he is expected to propose more aid to local school districts but it is unlikely to incorporate any of the ideas being proposed by Republicans.
New Jersey still has a 2% property tax cap that limits the amount local levies can be raised, but there are exceptions that have allowed dramatic property tax increases in recent years.
Republicans are seeking to position themselves as the party of property tax solutions ahead of the November elections in the hopes that it will help them retake at least one of the legislative chambers.
Democrats have held significant majorities in both houses for two decades, relegating Republicans to irrelevancy in most policy-making decisions. Democrats still have a big enough majority they do not need any GOP votes to pass their bills.
DiMaio admitted during a news conference on Wednesday that he has not yet had any consultation with his Democratic colleagues about his school aid proposal but said, "We'll get to that."
Murphy cannot seek another term as governor, and there are persistent rumors he may make a run for the presidency if Joe Biden decides not to run. That could potentially make him more open to discussions with Republicans on budgeting issues to demonstrate an ability to be a bipartisan leader.
How much school aid did your town get in the last budget?  Keep scrolling to find out.
School aid for all New Jersey districts for 2022-23
The state Department of Education announced district-level school aid figures for the 2022-23 school year on Thursday, March 10, 2022. They're listed below, alphabetically by county. For additional details from the NJDOE, including specific categories of aid,
click here
.
Every NJ city and town's municipal tax bill, ranked
A little less than 30 cents of every $1 in property taxes charged in New Jersey support municipal services provided by cities, towns, townships, boroughs and villages. Statewide, the average municipal-only tax bill in 2021 was $2,725, but that varied widely from more than $13,000 in Tavistock to nothing in three townships. In addition to $9.22 billion in municipal purpose taxes, special taxing districts that in some places provide municipal services such as fire protection, garbage collection or economic development levied $323.8 million in 2021.
More From WPG Talk Radio 95.5 FM