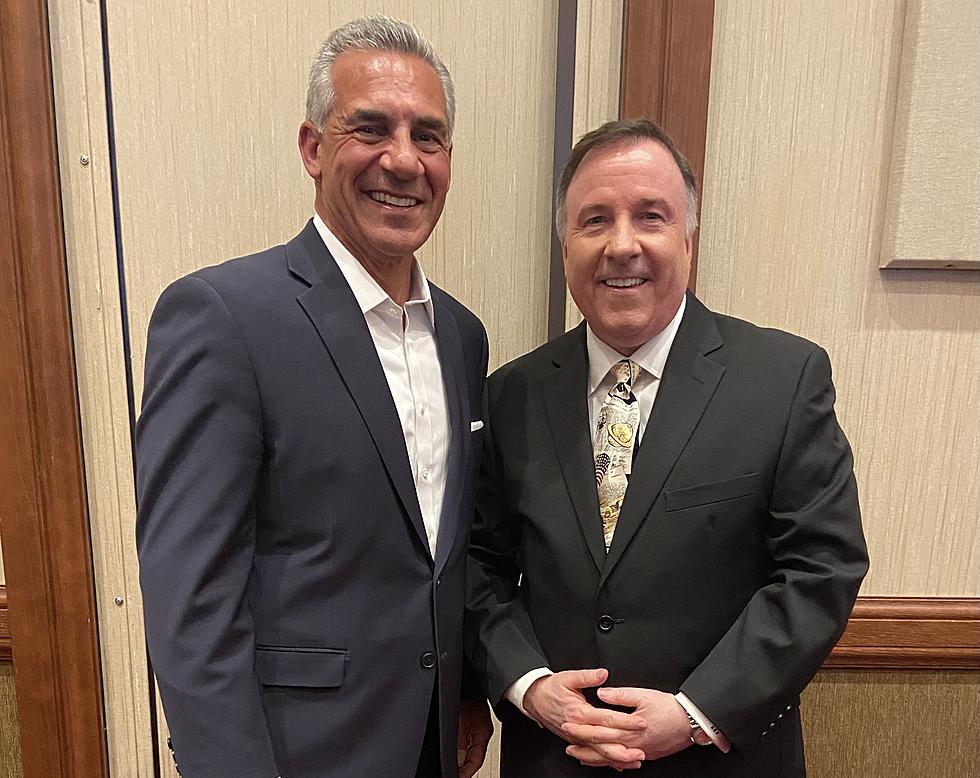 Way Too Early Prediction: Meet The Next Governor Of New Jersey
Harry Hurley - TSM.
OPINION - EDITORIAL
If the past is prologue, former New Jersey Assemblyman Jack Ciatterelli will be the next Governor of New Jersey.
Jim Florio narrowly lost to Governor Tom Kean. Florio became the next Governor after Kean.
Christie Whitman narrowly lost to the United States, Senator Bill Bradley. Whitman narrowly defeated Governor Florio and became the next Governor.
Jim McGreevey narrowly lost to Whitman. McGreevey became the next Governor.
Ciatterelli narrowly lost to Governor Phil Murphy (2021), when Murphy became the first Democratic Governor since Governor Brendan Byrne in 1977 to win re-election.
By now, you get the point. This formula has worked just about every single time for more than 40 years, since 1981.
A narrow statewide loss in New Jersey almost always results in a win the next time out for the lucky "loser."
This means there really is such a "good" loss. Ciaterelli recently had one on November 2, 2021.
The next race for Governor of New Jersey is on November 4, 2025.
Ciatterelli is way too early a front-runner to become New Jersey's next Governor.
On the way too early Democrat side, it may be two guys named Steve. Former New Jersey Senate President Steve Sweeney and Jersey City Mayor Steve Fullop.
Both "Steves" wanted to run in 2017, however, Governor  Murphy employed a display of effective shock and awe and politically knocked both Steves out.
Ciatterelli was on-air with us this morning. He was engaging, likable, and talking about everyone else except himself.
Ciatterelli provided a look inside his political Crystal Ball regarding the 2022 national mid-term elections, the 2023 state legislative races, and the 2025 Gubernatorial Election.
We also caught up with Ciatterelli later in the day at the annual New Jersey GOP Statewide Summit at Harrah's Marina Hotel and Casino.
Ciatterelli was greeted like a "rock star." He spoke about the opportunities that are available for Republicans to win the mid-term national elections and then regain the majority in Trenton for the first time in 20 years in 2023.
Today's Republican event in Atlantic City has drawn a "Who's Who" crowd including:
Former New Jersey Senator William L. Gormley.
Senator Michael Testa, District 1.
Senator Vince Polistina, District 2.
Senator Ed Durr, District 3.
Senator Steve Oroho, Senate Republican Leaser.
Assemblyman John DiMaio, Assembly Republican Leader.
Bob Hugin, New Jersey State Republican Chairman.
Tom Szymanski, New Jersey GOP Executive Director.
Assemblyman Don Guardian, District 2.
Assemblywoman Claire Swift, District 2.
Assemblywoman Marilyn Piperno, District 11.
Victoria Groetsch-Lods highly touted Cumberland County Commissioner candidate.
Dr. Ben Carson is a world-renowned neurosurgeon, best-selling author, 2016 Presidential candidate, and served as the Secretary of Housing and Urban Development during the Trump Administration.
The United States Congressman Jeff Van Drew, District 2.
United States Congressman Chris Smith, District 4.
Former New Jersey Senator Tom Kean, Jr., a candidate for the United States House of Representatives, New Jersey, 7th District.
Hundreds more are in attendance today and tomorrow.
Chairman Hugin and his team have organized a high-energy, successful two-day Summit.
Atlantic City's Firsts Throughout History
More From WPG Talk Radio 95.5 FM