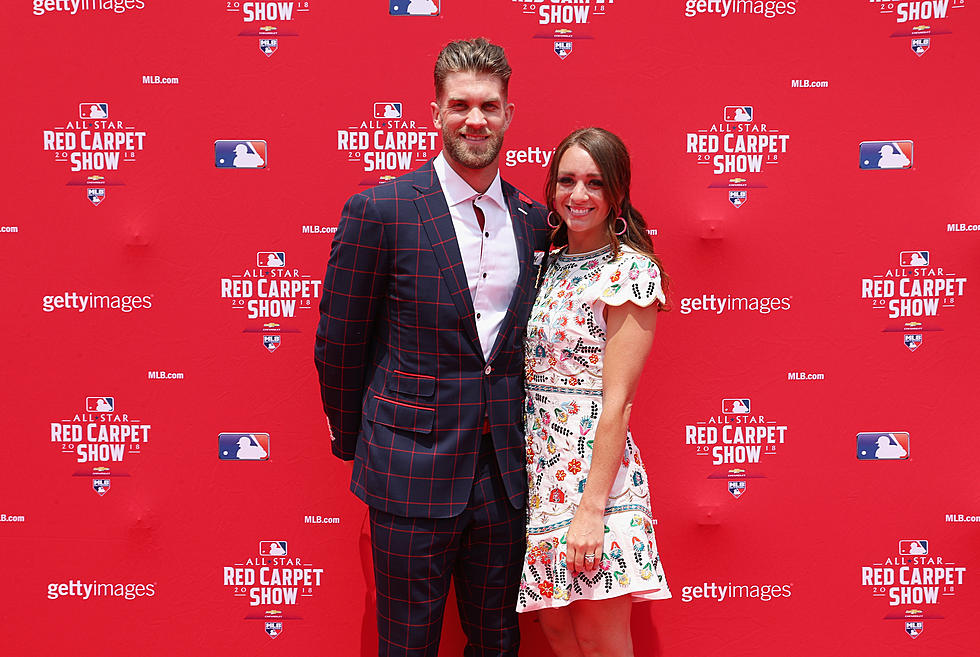 Bryce Harper's Wife Calls Out Woman Trying to Message Him
Getty Images
As Phillies fans get to know our new $330 million man, Bryce Harper, we already have a pretty good indication about his no-nonsense wife, Kayla.
Kayla Harper, who recently announced she and Bryce are expecting their first child together, shared a screenshot on Instagram of a direct message she received from a woman who called her husband  "handsome" and offered to be his "stress reliever."
The message was obviously intended for Bryce, but it went to Kayla. Ouch!
The woman sent a picture of herself and wrote, "Hey handsome I'm Jordan I'm just trying to be ya stress reliever." Kayla Harper shared the photo to her Instagram stories.
"If you're going to try & go after a married man the least you could do is be smart enough to message his Instagram account and not his wife's," Kayla wrote.
The Harpers are high school sweethearts and got married in 2016.
More From WPG Talk Radio 95.5 FM