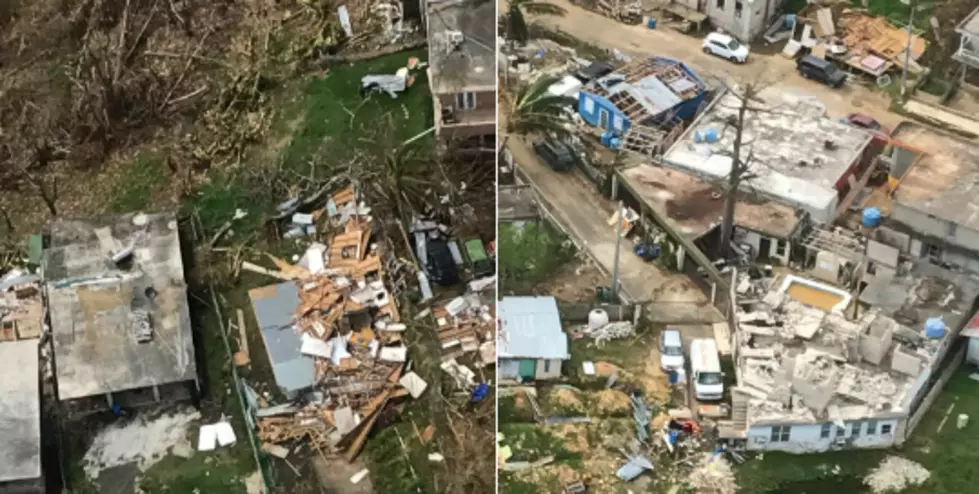 Camden Schools Handle 100+ Kids From Storm-Ravaged Puerto Rico
Hurricane Maria damage in Puerto Rico (U.S. Sen. Robert Menendez/Twitter)
CAMDEN — As soon as Hurricane Maria barreled through Puerto Rico as a Category 4 storm in September, city officials stepped into action to prepare for an influx of families.
About a third of Camden's population is of Puerto Rican descent — many with ties to family or loved ones on the island that suffered tens of billions of dollars in damage in the storm.
As expected, those without water or electricity — or even a home — flocked to South Jersey for a temporary fix or to start a new life.
According to Carmen Rodriguez, a Camden County freeholder and a special adviser for bilingual education for the Camden City School District, the district is now teaching approximately 120 students whose families fled Maria's devastation.
And the number grows each week. Some days, the district has handled the registration of at least 10 children from the island.
"So far we have not had to create classrooms" Rodriguez said. "We try to make sure we maintain reasonable numbers in all our classrooms."
The district already has a significant bilingual population, along with bilingual programming across the three elementary schools, middle school and high school.
And assistance for the students has gone beyond assigning a classroom, Rodriguez noted. By tightening partnerships within the city, the district could provide school supplies, backpacks and winter coats, for example.
About 190 families have shifted from Puerto Rico through the county Board of Social Services, Rodriguez said.
"The vast majority of the families that I have spoken to intend to stay," she said.
In late December, FEMA noted electricity was back online for 65 percent of Puerto Rico. The deadline to apply for individual assistance through FEMA has been extended through March 20.
More From WPG Talk Radio 95.5 FM