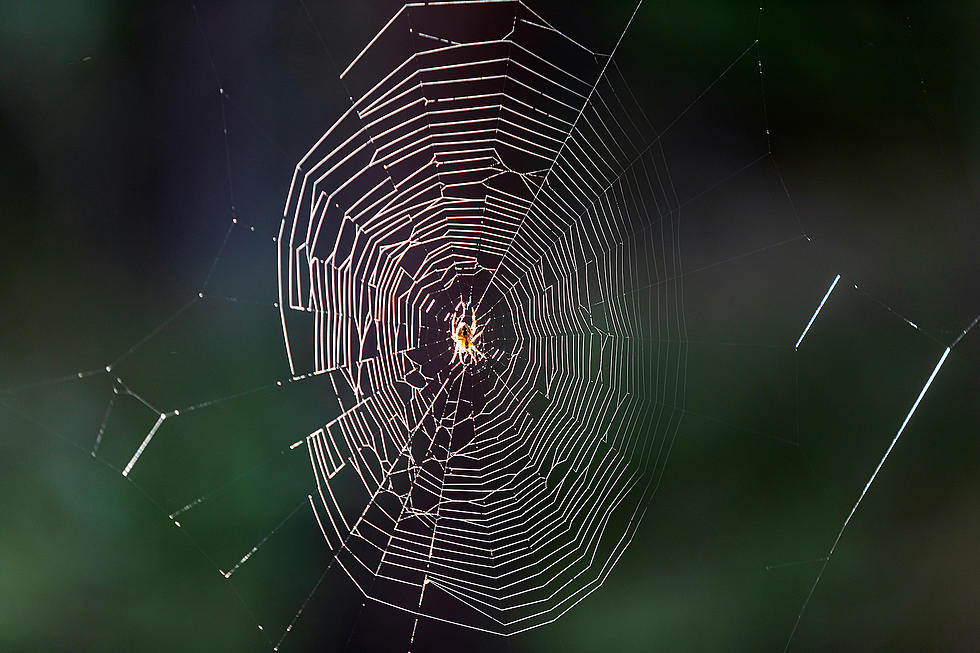 Don't Fear the Spiders Heading Toward NJ This Summer
iStock / Getty Images
Another invasive species is coming to our shores this spring and summer, according to a report by the University of Georgia.
The joro spider, native to Japan, probably made its way here on container ships traveling from the other side of the world. They use their webs as tiny parachutes and ride the winds to wherever it takes them, and this year experts predict it will take them here in a few months.
While the look of these giant spiders riding parachute-like webs through the sky may make most of us a little uneasy at first, scientists reassure us that they present no danger to humans and pets. In fact, as NPR points out, they may be beneficial to native predators like birds as an additional food source.
These flying spiders are venomous and do indeed have fangs, but they aren't long enough to penetrate our skin. But many spiders are venomous. One of the most commonly found spiders in New Jersey, the seemingly harmless daddy-long-legs spider, is extremely venomous, but much like the joro spider, they can't penetrate our skin.
They've been hanging out in Georgia for a few years now, and it's hard not to notice them there. Now scientists predict they will spread up the East Coast.
Researchers have determined that they can tolerate colder weather and will "colonize" the eastern seaboard beginning this spring. The joro spider made it to the Southeastern United States in 2013 and has been concentrated mostly in Georgia. They are expected to be on our doorstep this year, making as far north as Delaware. It's just a quick trip across the Delaware into South Jersey from there.
Let's hope the hawks eat them all before they get here, but if they do make their way into the Garden State, we may be better off.
Best coffee shops & cafes near NJ beaches
When it comes to food, New Jersey is known for many things such as pizza and pork roll. Don't count us out when it comes to coffee.
With all the hustle and bustle involved in the average New Jersey resident's day, coffee is essential. It doesn't matter whether you're living in the cities of North Jersey or the vacation spots at the shore.
In fact, as the former owner of two Jersey shore coffee houses, Coffee Dot Comedy in Sea Isle City and the Daily Grind in Ocean Grove, I know firsthand how much people at the Jersey shore love their coffee.
With respect to that, I asked my social media following where the best coffee houses at the Jersey Shore were, especially since my two places no longer exist.
Below is what they came up with. (And see
this other article
for their coffee shop and cafe recommendations for Central Jersey.)
More From WPG Talk Radio 95.5 FM