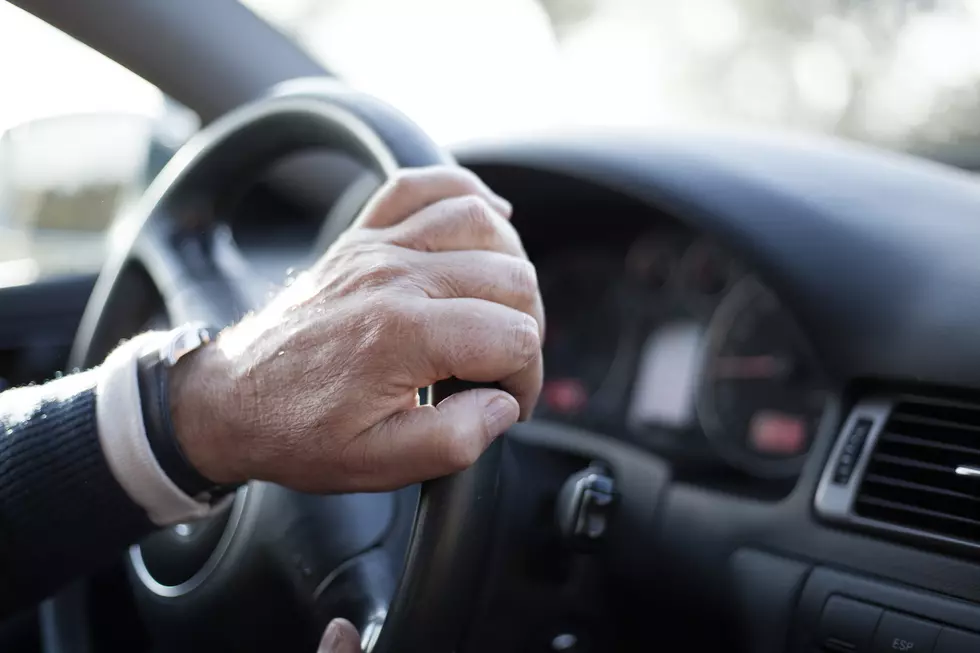 Egg Harbor Township, NJ Car Dealership Will Close After 25 Years
Daviles, Getty Stock / ThinkStock
Charles Cain declared on-air this morning, Monday, September 12, 2022 that "The Pandemic Claims another."
This is a direct reference to the challenges presented by a more than two-years COVID-19 pandemic.
With that, Cain confirmed that The Auto Plaza at English Creek will be closing its doors this week, most likely at the end of business this Wednesday, September 14, 2022.
For the past 25 years, Charles and Ann Marie Cain have owned and operated their full service automobile sales, service and parts independent dealership on the Blackhorse Pike in Egg Harbor Township, New Jersey.
The Auto Plaza first opened in February, 1997. Cain had 12 prior years of experience in the automotive sales, service and parts industry prior to opening his own independent dealership.
Cain is also the Mayor of Hamilton Township Mayor, (Atlantic County, New Jersey). Cain confirmed exclusively to us that a non-automotive industry is purchasing his property.
Cain also announced that he will be continuing with his long-running weekly program (two decades) on the "Hurley in the Morning" program on WPG Talk Radio 95.5
"It is with extremely mixed feelings in my heart ... but, I know that this is the right thing for me and my family at this time," said Cain.
"Our philosophy has been to create customers for life. But, we really didn't really have customers, we built friendships," said Cain.
The Auto Plaza at English Creek has served 3 generations of family members over the past two-and-a-half decades.
Cain acknowledged that now is also the right because the industry is changing for dealerships of his size. "We've had a wonderful run. It's with a very heavy heart ... but, now is the time," said Cain.
Cain also revealed on-air that the recent passing of his beloved Mother also weighed heavily in his decision to close down the dealership. "My Mother was here with me every day. She was my rock right by my side" said Cain.
Cain was very honest about the fact that he would when the time was right, "when I don't wake-up everyday ready to get-up and fight, doing what I've loved to do for more than 35 years ... I'll know when the time is right," said Cain.
Cain acknowledged that the time is now.
Holly Moore, Service Manager said on-air, that "I have worked for Charles and Ann Marie (Cain) for 35 years. My children were 4 & 8 years old. They're now 38 and 43 years old. I changed their children's diapers right here at The Auto Plaza," said Moore.
"This is much more than an employee/employer relationship ... we're family," said Cain.
There were many other pleasantries shared during our 35 minute on-air interview on this topic.
Cain ended by saying that "for the next couple of days, we're selling cars and parts."
Cain confirmed that he will be selling at "auction prices. I would rather offer these discounted prices directly to our customers versus selling the inventory back," said Cain.
Cain will be reaching out to customers personally and on-air to advise that he will be recommending a replacement automobile service, parts and sales alternative, because he wants his valued long-time customers to have a soft landing regarding the inevitable change in dealerships.
Cain ended the interview by saying, "Watch out Hamilton Township, I'm all yours," a direct reference to the upcoming November 8, 2022 General Election, whereby Cain is running for re-election for his Hamilton Township Committee seat.
SOURCE: Mayor Charles Cain.
Great New Jersey Stores That We Once Loved That Are Now Closed
Egg Harbor Township, NJ - 'Scullville Terror In The Junkyard'
.
More From WPG Talk Radio 95.5 FM