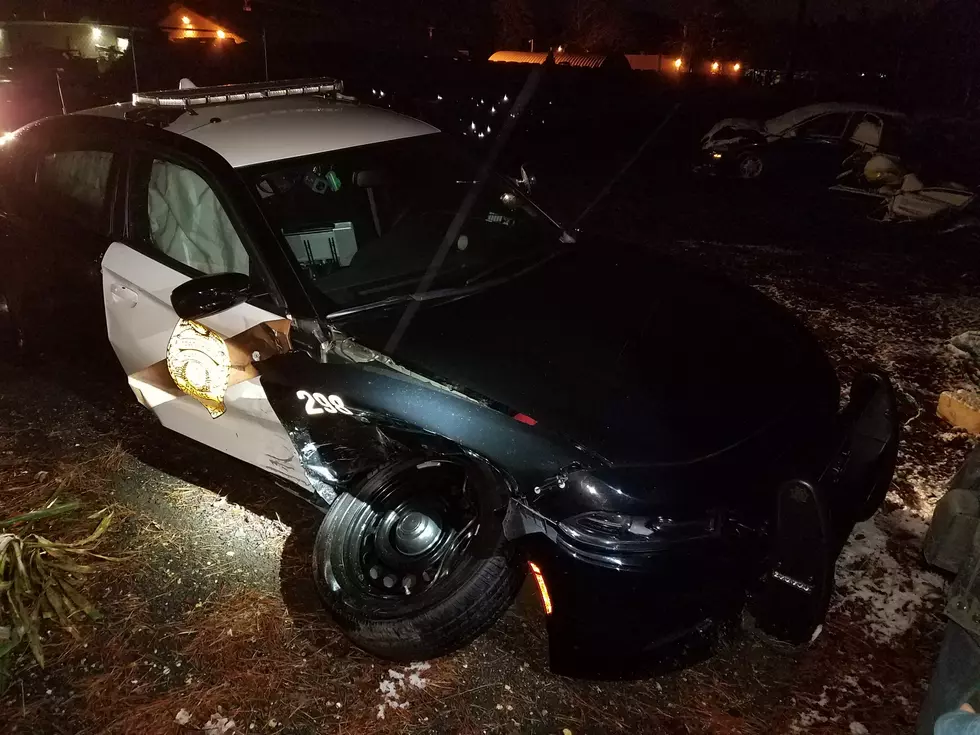 Hamilton Twp. Officer Seriously Injured in Crash, Driver Charged with DWI
Photo: Hamilton Twp Police Dept press release
A man from North Carolina is facing DWI and numerous other charges after police say he crashed into a police car and seriously injured a Hamilton Township officer late Friday night.
Hamilton Township Police say one of their officers was blocking traffic on the Black Horse Pike at Route 50 around 10:00 Friday night, due to downed wires from the storm, when a car crashed into his patrol car.
The driver of the vehicle was identified as Isaiah Rasul Muhammad Smith of Whitsett, NC.
Smith caused significant damage to both his vehicle and the officer's patrol car. The officer sustained serious injuries and was taken to ARMC treatment.
Smith was uninjured and arrested for driving while intoxicated. He was also issued summons for careless driving, reckless driving, driving while intoxicated, operating an uninsured motor vehicle, operating a vehicle without a seat belt, failure to yield to an officer's direction, and failure to move over. Further charges are pending.
More From WPG Talk Radio 95.5 FM