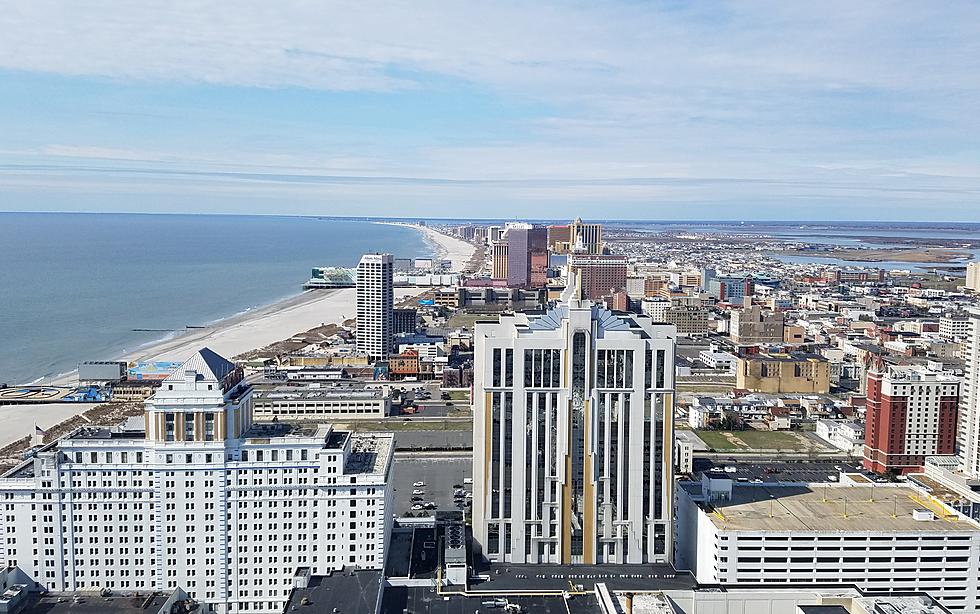 Here Are The True Violent Crime Statistics In Atlantic City For 2022
Atlantic City Skyline - Photo: Townsquare Media South Jersey
Perception versus reality is a very powerful optic.
Sometimes things appear to be one way, when (in fact) the exact opposite could actually be true.
The perception these days is that Atlantic City, New Jersey has never been more violent and dangerous.
It feels that way. Doesn't it?
But, is this really true?
We recently visited with Atlantic County Prosecutor Will Reynolds in order to cut through all of the static noise and get to the cold, hard facts of the matter.
You may be very surprised by what you're about to learn. I know that I was.
Taking a dispassionate look at the actual violent crime statistics in Atlantic City was a very interesting exercise.
Here are the undisputed facts.
There have been 7 homicides in Atlantic City, through December 8, 2022.
By direct comparison, there were 14 homicides in Atlantic City in 2021.
In 2022, there have been a total of 6 Homicides in the remaining 22 municipalities combined in Atlantic County.
The Atlantic County Prosecutor's Office and Atlantic City Police Department have a 100 percent solve rate for the 7 Atlantic City homicides in 2022.
In total, for all of Atlantic County, 10 of 13 homicides have been cleared … meaning they are either presently charged or solved.
Three homicides, (County wide) remain as open investigations.
These numbers are surprising. If you asked the average citizen, is Atlantic City more or less violent versus last year?
Most would likely respond, without hesitation that Atlantic City is more violent.
However, the actual numbers say otherwise. There were twice as many homicides in Atlantic City last year versus this year.
We thought perhaps although there are fewer homicides, year over year, overall violent crime has to be up? Way up?
In a December 7, 2022 on-air interview with Reynolds, we asked the question: Are there more violent incidents in Atlantic City in 2022 vs. 2021?
I expected the answer to this question to be a resounding: YES.
Reynolds said otherwise, calling the overall violent crime statistics in Atlantic City "stagnant and about the same" year over year.
If you missed our previous coverage about a new law enforcement concept that is coming to Atlantic County, here is a link to our report:
Read More: Exclusive: Prosecutor Announces Atlantic City Crime Initiative
Reynolds provided us with an exclusive, when he announced for the first time, the establishment of a first-ever (Atlantic County) Violent Crime Initiative, (VCI).
Reynolds described it as follows:
"The Atlantic County Prosecutor's Office is creating a working group of law enforcement agencies at the local, county, state and federal level to address violent crime in both Atlantic City and the rest of Atlantic County."
"First Assistant Prosecutor Erik Bergman and The new Chief of Detectives in 2023 Pat Snyder will spearhead this effort to stop violent crime in our communities. This will be a game changer for law enforcement that will include targeted investigation and targeted prosecution," said Reynolds.
Reynolds confirmed that it is a county-wide initiative, however, he acknowledged that the focus will be on Atlantic City.
This is a very good life lesson that things are not always as they appear to be.
$3 Billion Bader Field Atlantic City Project Planned
Philadelphia and Atlantic City developer Bart Blatstein has announced plans to develop a multi-billion dollar mixed-use project at Atlantic City's Bader Field.
Fun Things To Do In The Atlantic City Area During The Winter Cold
More From WPG Talk Radio 95.5 FM