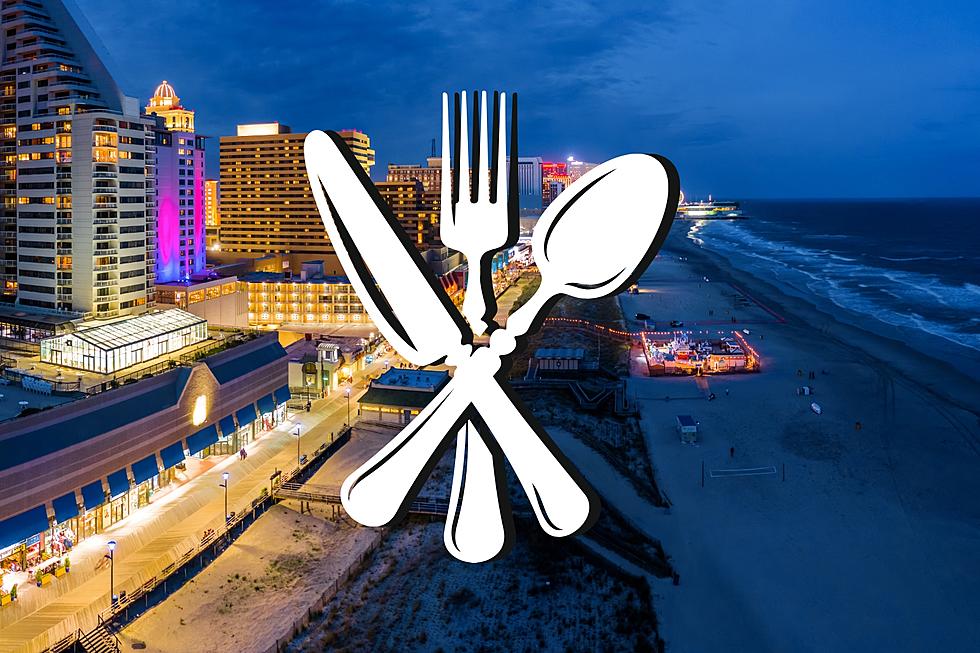 The Most Amazing Restaurant in Atlantic City, NJ, You've Never Been To
Restaurants in Atlantic City NJ - Photo: TSM Illustration
If you live or visit Atlantic City consider this: not many towns with a population of only 39,000 people have world-class restaurants that rank as some of the best in the state.
Of course, we're talking about all of the gourmet eateries in any of the casinos in the World's Play Ground, many powered by celebrity chefs or over-the-top themes.
But away from the boardwalk and the marina, Atlantic City offers some truly amazing places to grab something to eat -- if you know where to look.
The biggest not-so-hidden-gem restaurant in AC is Chef Vola's. This once-secret restaurant that just about everyone knows about now is located down Albion Place, a small street off of Pacific Avenue in the shadow of Tropicana. We've written extensively about Chef Vola's if you want to find out how to get a reservation there (you can't just walk in).
Other great restaurants in Atlantic City include The Knife and Fork, the legendary Dock's Oyster House on Atlantic Avenue, Café 2825 on the same street, Angelo's at the end of the Expressway, and several spots along Tennessee Avenue just off of the boardwalk -- not to mention White House Sub Shop in the Ducktown section of the city (we still miss the old sign).
But not often mentioned is one spot that has become synonymous with truly excellent Italian food in Atlantic City and there is a very high likelihood that you would drive right past this establishment without ever giving it consideration.
On the menu are any number of Italian dishes -- Broccoli di Rabe Salsicce, Cozze e Vongole Poisitano, lobster ravioli -- plus steaks, seafood dishes, and pork chops that have earned this restaurant a 4.6/5.0 rating on Google.
At the corner of Fairmount and North California Avenues, you'll find Scannicchio's and Lefty's.
Now, Lefty's is a traditional corner bar -- but inside Lefty's is Scannicchio's.
So what do people have to say about it?
We ordered the Shrimp Francaise and Lobster Ravioli, Limoncello cake, and were recommended a bottle of Moscato to accompany. The Shrimp Francaise was so delicious, that we went back the next day to get it again for lunch, this time with the steak piziaola which was huge and flavorful (came with a heaping side of linguini topped with a sauce so yummy it could be considered a dish in itself).
---
This is a cool, intimate little restaurant. The food is fantastic. Fresh, flavorful, and nice portions. With a party of 4 the appetizers, main course and dessert was very easy on the wallet.
---
It's a mom pop kind a place , but the food is delicious. They also customize what you want. That means it cooked to order. We are Italian and hard to please. But this is really old school cooking like in Italy. The atmosphere is very homey.
Best we can tell, Scannicchio's is growing in popularity because one person tells another person who then tells another person. That's how we found out about it.
While a "hidden gem," they show their hand on their website, offering pictures of just about everything on their menu so you'll have a good idea of what you'll be devouring.
Go hungry, leave full
If you're interested in checking out this growing restaurant, set your GPS for 2647 Fairmount Ave. and go hungry.
The 29 Best Local South Jersey Restaurants as Determined by Locals
If you want to know where locals eat in South Jersey, this list will point you in the right direction.
21 Best Dive Bars in South Jersey
We recently took to Facebook to assemble a list of the best dive bars in South Jersey. Pull up a seat and check out our list!
More From WPG Talk Radio 95.5 FM