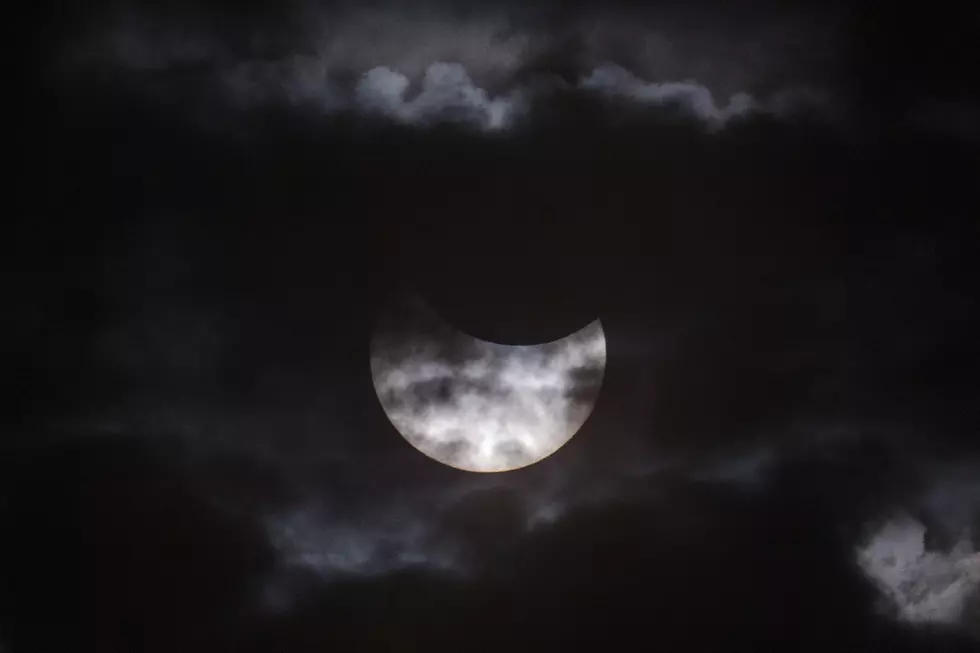 How Much of That Solar Eclipse Will NJ Get to See?
A total solar eclipse is seen from Palembang city on March 9, 2016 in Palembang, South Sumatra province, Indonesia. (Photo by Ulet Ifansasti/Getty Images)
On the afternoon of Monday, Aug. 21, the Untied States will see its first total solar eclipse in the last 99 years. Unfortunately, New Jersey will not be in the direct path of the astronomical event.
Rutgers astronomer Carlton Pryor says we will see a partial eclipse between 1:20 and 4 p.m.
"New Jersey is not in the path of totality. The moon will not completely cover the sun, which is when things become very dramatic. The sky goes somewhat dark, and cools off a bit."
But he says we will still see the moon cover about 80 percent of the sun.
"The partial solar eclipse is more long-lasting than the total phase."
The total eclipse will occur on a 70-mile-wide path from Oregon to Charleston, South Carolina. With Americans using more solar power than ever these days, utilities across the country where the eclipse is expected to block out the sun are taking steps to compensate for temporarily "going off the solar grid" by shifting power generation and supplies.
As far as viewing vantage points in New Jersey are concerned, "the sun will be pretty high in the sky, so just about any place If the sun is out, you will see effects."
But Pryor cautions against look right at the eclipse.
"Take a piece of cardboard, put a pencil point through it and then project on to another piece of paper a couple of feet away. You do not want to look directly at the sun with your eyes, that can damage them quite quickly."
The next total eclipse over the United States will be on April 8, 2024.
"The path of totality will graze in the northwest corner of New Jersey. The whole state has to wait until April of 2079, the next time that we see a total solar eclipse. And even that one is occurring just after sunrise.
More From WPG Talk Radio 95.5 FM