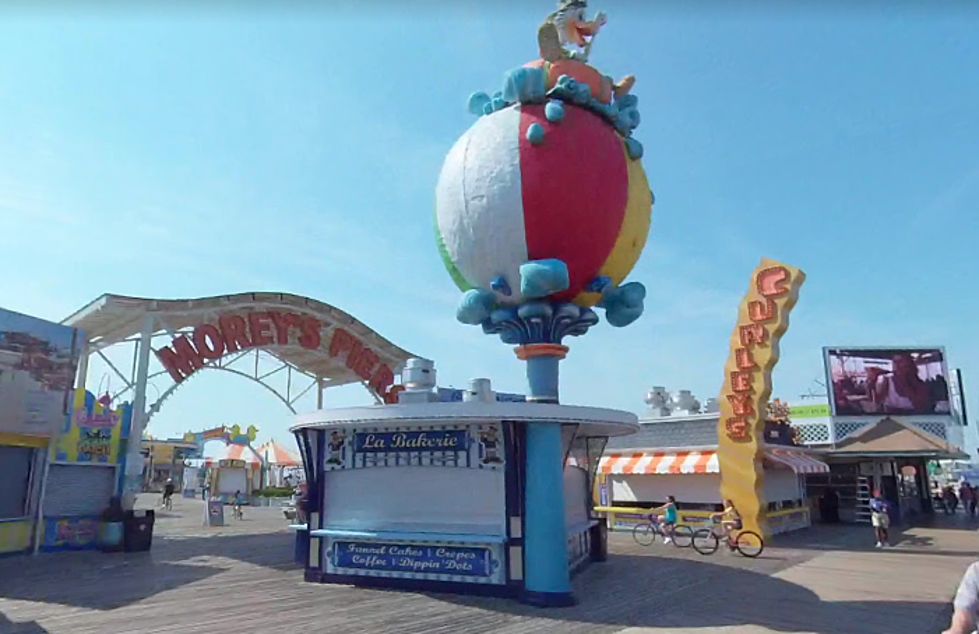 Morey's Piers In Wildwood Named Park Of The Year
Credit: Google Maps
The Garden State takes a lot of pride in having the best rollercoaster rides. Six Flags Great Adventure has done a great job at attributing to that for sure, but this time around another popular place is making the news for their rides.
CBS Philadelphia reported that there was a very honorable award given out recently by Amusement Today Magazine. Morey's Piers in Wildwood has been named the Park of the Year.
If you didn't have the opportunity to visit Morey's Piers this summer, you must make it a priority to visit Wildwood in the summer of 2020. You really don't want to miss out on the fun.
What makes it more of a proud moment for Wildwood is that the Park of the Year award was hand picked by the editor-in-chief of Amusement Today. According to CBS3, the editor-in-chief mentioned that it has been, "50 years of innovation and creative success." It was  mentioned that it is, "Bringing big rides to vacationing families."
More From WPG Talk Radio 95.5 FM