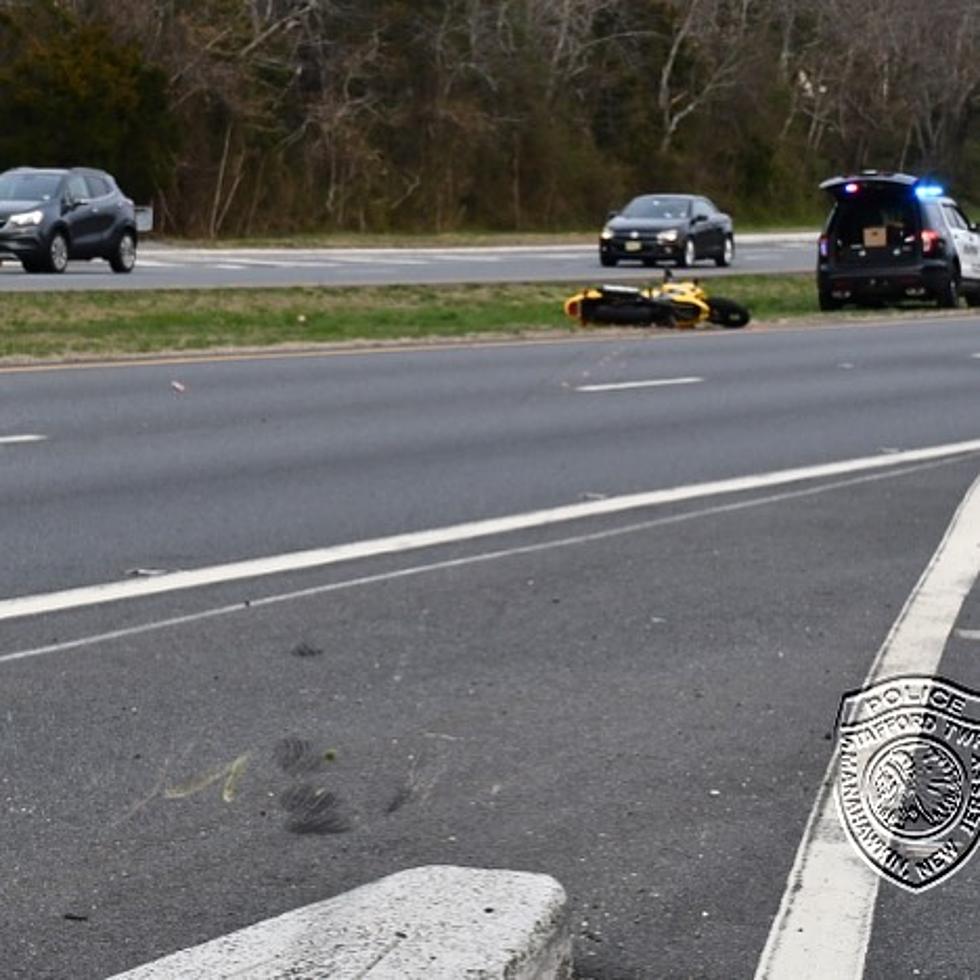 Motorcyclist Seriously Injured on Route 9 in Stafford Twp.
(Photo: Stafford Township Police Department)
A motorcyclist is being treated for serious injuries after crashing along Route 72 near Route 9 in Stafford Township Saturday evening.
Stafford Police said that Robert Perotti, 53, of Tuckerton was heading from Route 9 onto Route 72 eastbound when he struck a curb at the merged section of the ramp leading to him being thrown from his 2004 Suzuki motorcycle.
There was a retired combat medic who happened to be riding by at the time, police said, and helped provide life saving measures until paramedics and police arrived to the scene of the crash.
Perotti was then flown to Robert Wood Johnson hospital in New Brunswick for treatment of undisclosed injuries and his condition is unknown as of later Saturday night.
Police said that Perotti was not wearing an approved helmet at the time of the collision.
One woman who reportedly saw the motorcycle as she drove on Route 9 south said on the Stafford Police Facebook page that the driver was speeding on Route 9 north, prior to the crash.
If you saw or know what happened, contact Stafford Police Officer Justin Pascale (609) 597-1189 Ext 8436 or jpascale@staffordpolice.org.
Ten times drunk driving changed New Jersey Lives Forever
12 Times Being High Cost NJ Residents & Towns
Strange NJ Laws You've Never Heard Of