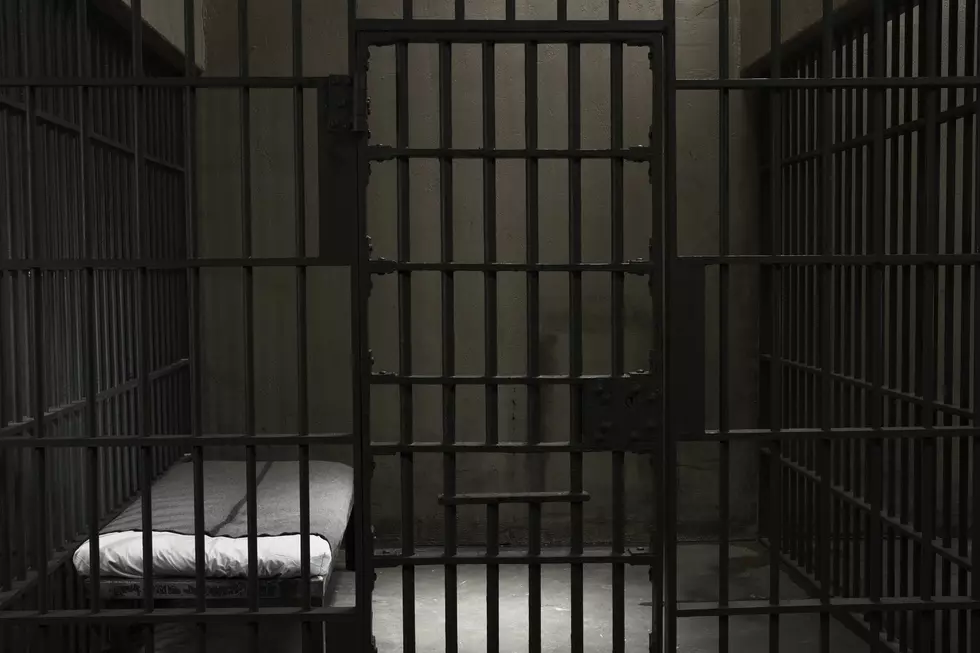 New Jersey Prisoners Illegally Possessing Cellphones
Darrin Klimek
It may or may not come as a surprise to you that cell phones illegally find their way into prisons.
Many years ago, the New Jersey State Department of Corrections regularly discovered hundreds of cell phones that had been smuggled into different prisons each and every year.
As far as we can tell, all federal and state prisons and jails classify personal cell phones by inmates as contraband, making it illegal for those persons incarcerated to possess a cell phone while in prison.
There are good reasons why cell phones are considered illegal contraband for prisoners.
Prisoners can use a cell phone for:
Coordinating illegal activities on the streets
Sale of drugs
Gang activity
Intimidation of witnesses
Coordinating escape attempts
Arranging murders of witnesses or law enforcement personnel
If a prisoner is caught with a contraband cell phone, they can lose privileges, be placed in solitary confinement, and/or face a new criminal charge.
There has been much improvement in New Jersey in recent years to curtail this practice, which had run rampant for years.
Townsquare Media wrote about this issue back in April 2017.
"Since 2010, a number of steps have been taken to correct the problem and cell phone smuggling has been dramatically cut. In 2016, there were a total of 14 that were found throughout the year and in the first three months of 2017 there was only one," said Gary Lanigan, commissioner of the Department of Corrections at the time.
Lanigan also said, "In addition, we do have specially trained canines, which will hit on cell phones, we do have other detection equipment including cameras, and we have specialized search teams that do both random and targeted searches of the facility."
Despite these measures, prisoners can still get their hands on cell phones by:
Convincing a family member or friend to bring it to them during a visit.
Finding a corrupt staff member willing to do it for cash.
New Jersey has succeeded in dramatically reducing this problem by taking four effective steps:
hardened all prison entry points.
enhanced the searches conducted.
referred all cases of contraband cell phones to the appropriate prosecutor.
enhanced the inmates' ability to have legal access to a phone in order to be able to talk with family and other loved ones.
They have found that if you improve the conditions regarding legitimate reasons that prisoners need the use of a phone, you significantly decrease the illegal cellphone activity in New Jersey prisons.
Anyone caught with a contraband cell phone, may be subject to being charged with a crime of the 3rd degree.
Prisoners are typically allowed to make at least 5 phone calls per week to family and to make required phone calls regarding their business affairs.
Forbes.com wrote about this issue in April 2020, reporting that "Congress passed the Contraband Cell Phone Act that prohibits the possession of cellphones in prisons by unauthorized persons, like inmates."
"When a cellular device is confiscated, it is sent to BOP's Forensic Laboratory in Washington, D.C. for analysis where technicians use forensic software to extract information, including incoming and outgoing phone numbers, text messages, and images stored on the phone's memory (internal and SD card). There can be serious punishment for those found with a cell phone," according to Forbes Magazine.
SOURCES: New Jersey State Department of Corrections & Forbes.com
Great New Jersey Stores That We Once Loved That Are Now Closed
What Are These Atlantic & Cape May, NJ Communities Best Known For?
More From WPG Talk Radio 95.5 FM