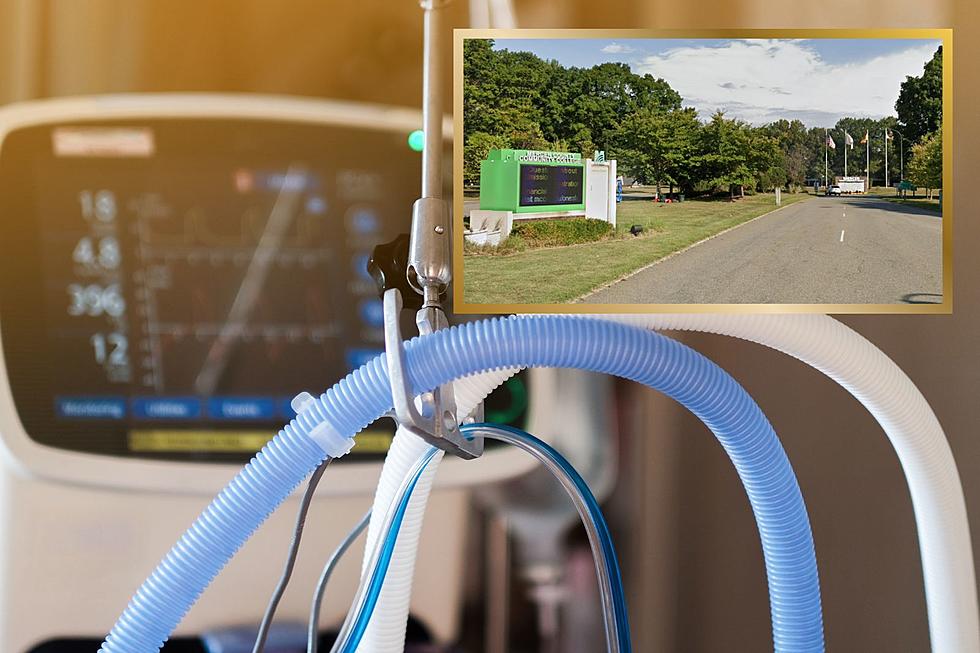 NJ College Ordered to Hire Back Worker, Fired After Critical Illness
NJ sick college worker settlement Google Maps, Canva)
TRENTON – State prosecutors have reached a settlement with Mercer County Community College over accusations of discrimination for firing an employee who was critically sick with COVID-19 complications.
The college would be required to rehire the person and pay him $50,000 as compensation for his lost wages and benefits and damages for his pain and suffering, under a consent order announced by state Attorney General Matthew Platkin.
Patient was on ventilator with COVID in winter 2021
The college employee was hospitalized in critical condition on a ventilator in December 2021 and then developed pneumonia, kidney failure, sepsis, and motor issues, according to investigators with the state Division of Civil Rights.
Several months later, his sick time and sick bank credits were exhausted, so the worker submitted medical documentation to the college.
He requested an extension of his leave until September 2022 while he recovered — which the school rejected.
After failing to convince the college to extend his leave beyond July, he asked if he could work a hybrid schedule.
The college denied that request, as well, and fired him.
No proof of hardship on operations by the college
The worker's replacement was not hired until October — nearly three months after he asked for a hybrid schedule and a little over a month after his doctor had expected he would be able to return to work.
No evidence was presented by the school that granting the request for extended leave or a hybrid schedule would have imposed an undue hardship on its business operations, according to the DCRs' finding of probable cause.
Under the settlement outlined on Monday, Mercer County Community College was required to do the following:
🔵 Rehire the employee into a position with the same salary he previously had
🔵 Pay lost wages equivalent to the amount he would have made had he not been fired, plus damages for pain, suffering and humiliation, for a total of $50,000
🔵 Pay $10,000 to DCR
🔵 Calculate future promotions and payment for the worker based on time as if he was never terminated
🔵 Agree to a two-year period during which DCR will monitor and oversee all accommodation requests from employees
🔵 Revise the College's anti-harassment and anti-discrimination policy to include more detail on the right to request reasonable accommodation, with staff training
"Under New Jersey law, an employee who suffers a serious illness or disability may be entitled to an accommodation that allows them to recover and heal rather than be fired because they are unable to return to work," Platkin said in a written statement.
"October is National Disability Employment Awareness Month, and our message is clear: We will hold accountable any employer who discriminates on the basis of disability, including against employees who have contracted COVID-19," Division on Civil Rights Director Sundeep Iyer added in the same written release.
LOOK: Most common jobs 150 years ago in New Jersey
Stacker
compiled a list of the most common jobs in New Jersey 150 years ago using data transcribed from the 1870 U.S. Census.
Gallery Credit: Stacker
LOOK: These Are the 50 biggest retailers in America
Gallery Credit: Madison Troyer & Zack Abrams
More From WPG Talk Radio 95.5 FM