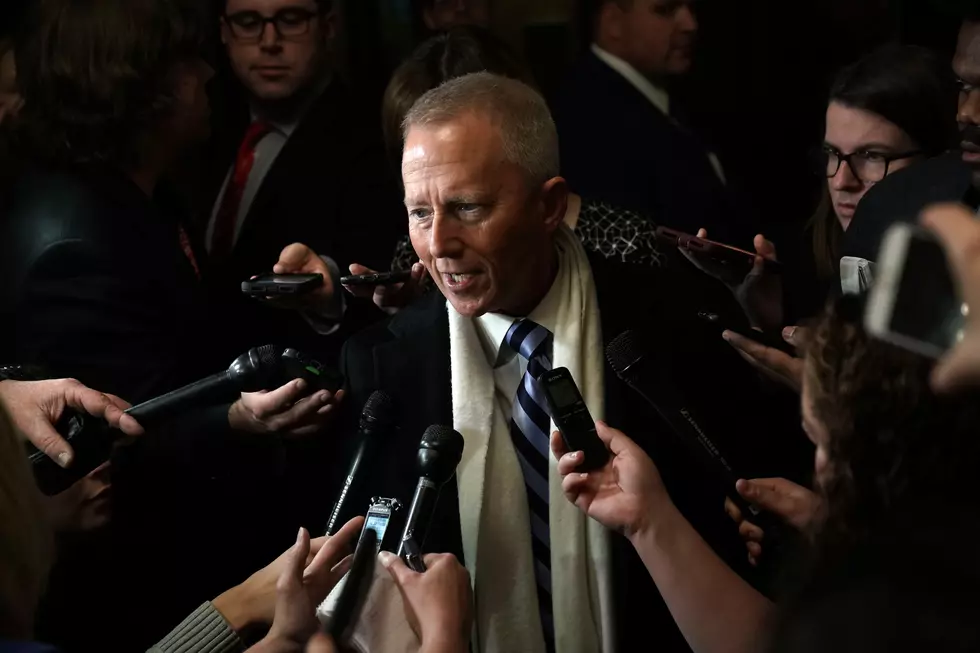 NJ Congressman Van Drew On Hunter Biden Paid By Foreign Actors
Getty Images, Alex Wong
United States Congressman Jeff Van Drew, R-NJ-2 has issued a blunt public statement about Hunter Biden being paid by various foreign actors.
"Prior to the 2020 election, the mainstream media and the left relentlessly accused President Trump of Russian collusion, yet now it has come to light that Hunter Biden was paid by multiple foreign actors and engaged in business deals with our adversaries, and the media has remained largely silent," said Congressman Van Drew.
Further, Van Drew added that when President Joe Biden was on the debate stage "he denied that his son was engaged in any unethical behavior - clearly wrong," said Van Drew.
Van Drew elaborated how many in the media and Big Tech suppressed the news of Hunter Biden's laptop being discovered during the 2020 election campaign.
For more than 1 1/2 years, the media declared that it was "misinformation"and "Russian misinformation," said Van Drew.
"Now we know that Hunter Biden, and potentially the entire Biden family, were engaged in this shady behavior. The FBI is in possession of the laptop that contains critical information, and it will show who was involved, if the Biden family made money for their own benefit, and by doing so, diminishing the entire country," said Van Drew.
Van Drew added that "The President has proven to be not only weak and feckless, but possibly one of the most corrupt Presidents our country has ever seen. The American people deserve the truth and when Republicans take back the majority this year, the judicial probe into Hunter Biden and his laptop will uncover what dealings the Biden family involved themselves with. If this was looked into when this information first came out almost two years ago, the results of the 2020 presidential election could very well have been different," concluded Van Drew.
To date, this represents one of the strongest public statements made by any member of the United States Congress about The Biden Family and finanicial dealings abroad.
The New York Times, Washington Post, CNN and others are now covering Hunter Biden's financial dealings with China, Russia and Ukraine.
Multiple national media reports have revealed that a federal Grand Jury is presently reviewing Hunter Biden's financial dealings with foreign nations.
SOURCE: United States Congressman Jeff Van Drew.
If You're Really from South Jersey, You'll Instantly Recognize These 18 Signs
Do any of these 18 signs bring back memories for you?
10 People Were Murdered in This One South Jersey House
This 288-year-old home in Hancock's Bridge, Salem County, has quite a story. As many as ten people were brutally murdered here on the same day in 1778.
More From WPG Talk Radio 95.5 FM