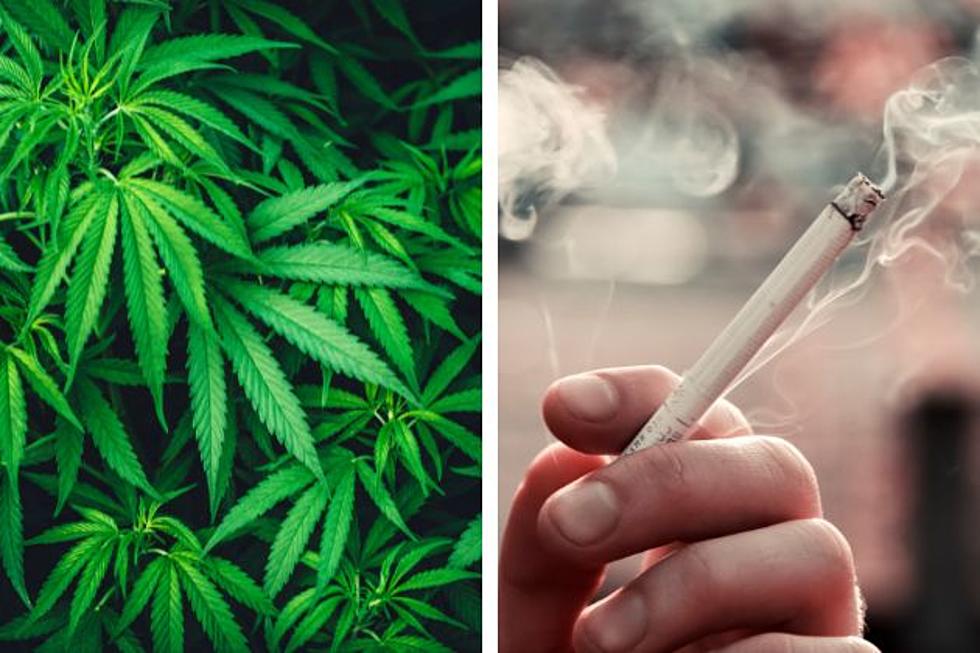 NJ Poll: Cigarettes Still the Top Tobacco Choice
Canva
Cigarettes remain the addictive product of choice for New Jersey residents who use tobacco, according to poll results released on Wednesday.
The poll conducted by the Eagleton Center for Public Interest Polling at Rutgers University found that 15% of New Jersey adults are current users of a tobacco product. Fifty-three percent of respondents say they've never used a tobacco product, and 31% say they don't use tobacco now but have in the past.
At 62%, cigarettes were the most widely cited tobacco product among current users in the poll. E-cigarettes/vapes were next in line, at 34%, followed by cigars and hookah.
Among those who've used tobacco in the past but currently do not, fewer than 40% said that they used certain products and services to help them quit, such as nicotine patches, gum, or a cessation program. E-cigarettes are not approved by the U.S. Food and Drug Administration as a cessation product, but 8% of poll respondents reported using them to quit smoking.
The poll was conducted on behalf of Tobacco Free for a Healthy New Jersey.
"The findings will inform our efforts to promote tobacco-free lifestyles, implement effective smoking cessation programs, and advance evidence-based strategies related to tobacco control and public smoking in the state," said Ashley Smith, TFHNJ program supervisor.
Fifty-five percent of poll respondents support a statewide ban on menthol cigarettes in New Jersey. Legislation that has seen committee approval in New Jersey would institute such a ban in the state, and the federal government is considering a nationwide prohibition.
Most New Jersey residents are on board with New Jersey's rules that prohibit smoking weed in public places.
LOOK: Here's where people in every state are moving to most
What would happen to NJ if we were attacked by nuclear weapons?
We used
NUKEMAP by Alex Wellerstein
to see what would happen if a nuclear warhead hit New York, Philadelphia, Washington or New Jersey.
The models show what would happen in aerial detonation, meaning the bomb would be set off in the sky, causing considerable damage to structures and people below; or what would happen in a ground detonation, which would have the alarming result of nuclear fallout. The models do not take into account the number of casualties that would result from fallout.
More From WPG Talk Radio 95.5 FM