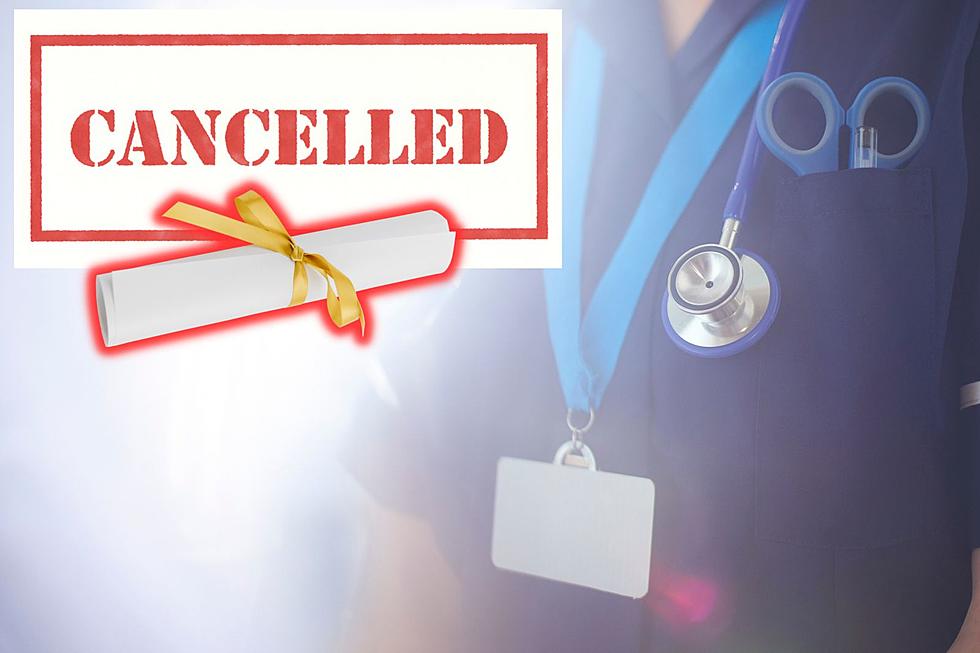 NJ Revokes, Cancels 46 Nursing Licenses After Feds Shutdown FL Fake Diploma Scheme
(Canva, Townsquare Media)
The licenses of 20 nurses in New Jersey have been taken away, amid a federal investigation into accusations of fake diplomas issued in Florida, state Attorney General Matthew Platkin announced Thursday.
Another 26 people had temporary licenses canceled by the state Board of Nursing, based on the same probe.
Those whose licenses were revoked were required to notify their employers and were flagged in the data system of the National Council of State Boards of Nursing.
Each individual would have the chance to provide evidence that they have received the appropriate education and training to have their license reinstated.
In the meantime, anyone that continued to practice nursing in NJ could face further fines or penalties, Platkin said.
🎓 Feds say more than 7,600 fake diplomas were issued by now-closed nursing schools in FL
In January, the Department of Justice charged more than two dozen people in a wire fraud scheme at several now-closed Florida universities.
https://www.justice.gov/usao-sdfl/pr/fraudulent-nursing-diploma-scheme-leads-federal-charges-against-25-defendants
The overall scheme involved the distribution of more than 7,600 fake nursing diplomas issued nationwide by South Florida-based nursing schools: Siena College in Broward County, Fla., Palm Beach School of Nursing in Palm Beach County, Fla., and Sacred Heart International Institute in Broward County.
Federal investigators found each student was charged nearly $15,000.
According to federal prosecutors and unsealed indictments returned by a federal grand jury, defendants schemed to sell fraudulent nursing degree diplomas and transcripts obtained from accredited Florida-based nursing schools to individuals seeking licenses and jobs as registered nurses (RNs) and licensed practical/vocational nurses (LPN/VNs).
"Not only is this a public safety concern, it also tarnishes the reputation of nurses who actually complete the demanding clinical and course work required to obtain their professional licenses and employment," U.S. Attorney for the Southern District of Florida Markenzy Lapointe said in a previous statement.
If convicted of wire fraud, each defendant would face up to 20 years in prison.
LOOK: The 25 least expensive states to live in
From coast to coast: The 20 best regional fast-food chains to try
From burgers to subs and even creamy milkshakes, these tasty fast-food chains, compiled by
Stacker
, are a must-try on your next road trip.
More From WPG Talk Radio 95.5 FM