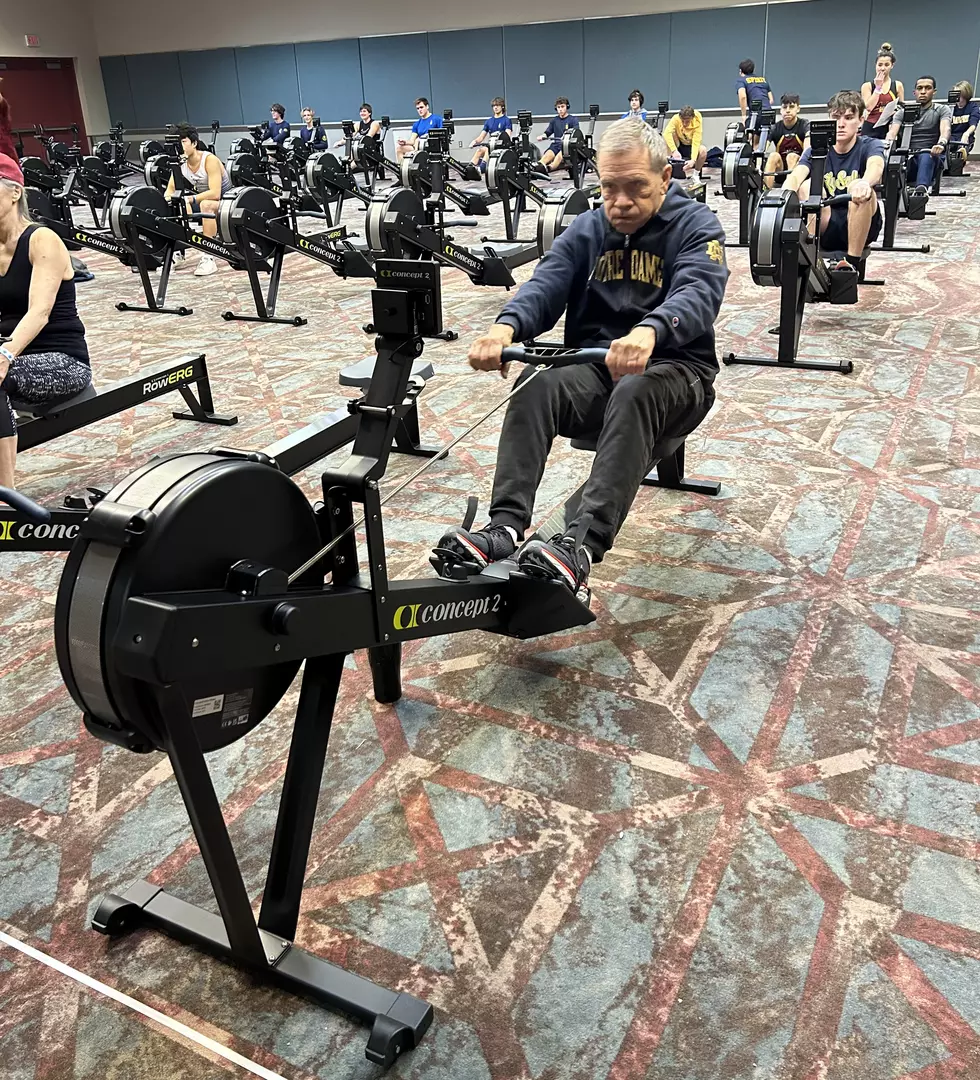 NJ Senator's Vision Now A Sanctioned Atlantic City Rowing Event
Senator Bill Gormley - Harry Hurley, TSM.
I have spent a number of hours today at the Inaugural (new format), sanctioned USRowing Indoor Rowing Championships event, that is taking place this weekend at The Atlantic City Convention Center.
The Atlantic City Convention Center looks great and it is the perfect venue for an event of this caliber. It presents so well and the staff have been incredible.
The crowd is a Who's Who assembly of prominent area public figures, rowing enthusiasts and 350 rowing coaches, who are attending and participating in the event.
One of those schools just happens to be Harvard University.
It is all the vision of one man … former New Jersey Senator Bill Gormley.
Gormley has successfully brought together hundreds (probably thousands) of relevant leaders within the rowing community for this weekend's event.
The atmosphere has been electric.
Gormley formally established the Atlantic City Indoor Rowing Association, Inc., where Gormley serves as President.
The genesis of this event is Gormley properly analyzing the fact that the Atlantic County, New Jersey area is a rowing Mecca, and that an event of this caliber was possible
We arrived an hour before today's competition began. It has been very well managed by an all volunteer staff.
We caught up with Senator Gormley about an hour before he was set to compete in today's 500 meter event.
He told us his pleased he is with the turnout and the overall execution of Day 1 competition activities.
Here is a photo of a very intense Gormley during his practice session about 30 minutes before his race.
Here are some of the events taking place today and tomorrow:
Dan Garbutt, former longtime rowing head coach at Old Dominion University confirmed "that 8 overall groups will be tested," including:
Alumni competition.
Lifeguard component.
Along with all of the traditional age groups.
"USRowing has entered into an agreement with the Bill Gormley group," said Garbutt.
Garbutt is a 2001 graduate of Princeton University and was a member of the United States national rowing team in 1998.
Gormley is also partnering with 2008 & 2012 United States Olympian David Banks, who is serving on Gormley's Atlantic City Indoor Rowing Association, Inc. Board of Directors.
Gormley praised for Garbutt and his various key working partners throughout the formulation of this grand idea.
"I would like to thank Governor (Phil) Murphy and Senator (Vince) Polistina for their enthusiastic support of the Indoor Rowing Championships in Atlantic City. Our lead sponsor, ACDEVCO - Jon Hanson and Chris Paladino, have been invaluable in their leadership and support," said Gormley.
"Atlantic Shores, Lee Levine and Finn Wentworth are not only sponsors, but are active supporters of urban rowing opportunities. Harvey and Lynne Kesselman are tireless in their efforts to not just make Stockton University a national rowing powerhouse, but in enhancing rowing participation in the entire region. The support of the Atlantic City Convention Center and its world class staff has been excellent. Finally, to Doc Holland and Stan Bergman, thanks for making this region a national rowing mecca," said Gormley.
Dan Gallagher and The Atlantic City Sports Commission have been supportive and integral throughout the planning of this large scale special event.
Here is a sneak peek of the indoor rowing event configuration.
While no promises have been made regarding a second annual event next year … it appears to be inconceivable that there will not be a second annual event.
Things are running smooth and going incredibly well as we file this report.
I overheard many people talking about things that they want to add for next year. The vibe during today's event has been incredibly positive.
It's not an exaggeration to say that this event could easily become an annual happening, and it could put Atlantic City on the map as an indoor rowing Mecca into the future.
Fun Things To Do In The Atlantic City Area During The Winter Cold
Atlantic City Area Readers Submit Favorite Winter Comfort Foods
More From WPG Talk Radio 95.5 FM