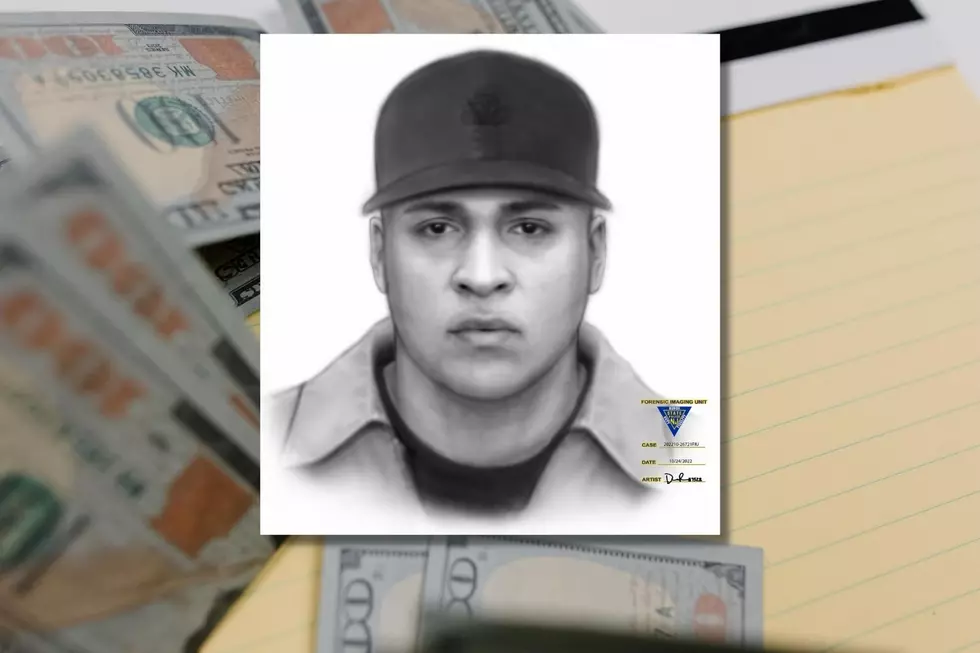 NJ Troopers: Armed Man Pretended to be Prosecutor, Scams Cash From Victim
Man wanted for scamming cash from a victim in Morris Plains NJ - Photo: New Jersey State Police/Chris Coleman-Townsquare Media Illustration
New Jersey State Police are asking for your help with identifying a man wanted for allegedly scamming and robbing a victim in Morris Plains.
Troopers say on the evening of October 21st, the suspect called the victim pretending to be a New York prosecutor and advised that a family member had been in a car accident with a pregnant woman.
The suspect stated that the family member needed cash for bail money and instructed the victim to meet him at the Morris Plains Municipal Building with the cash. The suspect later changed the meeting location to the Dunkin Donuts located on Speedwell Avenue in Morris Plains.
According to police, when they met, the suspect took the cash and brandished a firearm that he was wearing on the inside of his jacket before fleeing.
How to help
Anyone who can identify the pictured suspect is asked to contact the Morris County Sheriff's CrimeStoppers tip line at (973) 267-2255. Anonymous tips are welcome.
Don't get fooled: Here's 24 scam texts I received in just one month
Although some may be humorous, others appear legit. Here are 24 texts I received in just one month's time, as well as one I'm surprised I never got.
Spam texts are listed in the same order that was received.
NJ 'perv' teachers, coaches busted in the past year through 2022
There have been a number of educators, coaches and private teachers facing criminal charges for sexual offenses around New Jersey this past year.
More From WPG Talk Radio 95.5 FM