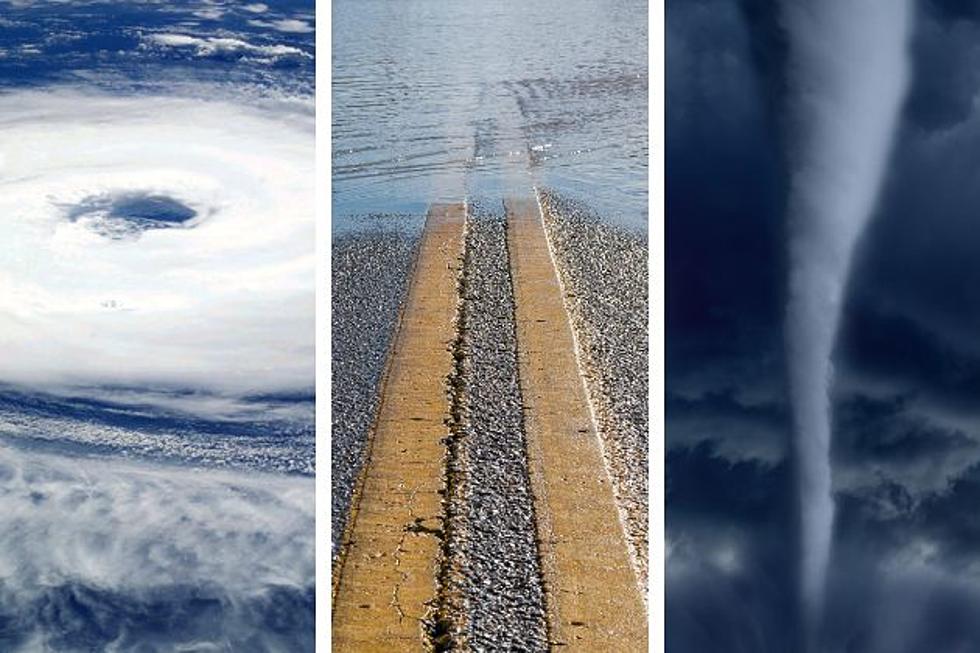 NJ's major weather disasters that earned help from FEMA
Canva
Weather can be unkind towards New Jersey from time to time.
But many states have it worse, if you compare the number of major disaster declarations from FEMA (Federal Emergency Management Agency).
According to a report from Insuranks, New Jersey actually ranks 32nd in the nation for the number of weather-related disaster and emergency declarations by FEMA between 2012 and 2022.
New Jersey's count for that time period is 10, the report shows. Twenty-eight states recorded a dozen or more. In Louisiana, the count was 30. Florida had 29.
"New Jersey is a little bit more fortunate than states in the south and the west," said Allison Hadley, spokesperson for Insuranks.
According to their survey, 83% of New Jerseyans have been caught off guard by severe weather, and 39% have incurred property damage to severe weather.
"With weather trending as it is ... I think it's just really important that Americans understand that what they see on the news might come home sooner than they might think," Hadley said.
On Aug. 13 of this year, President Joe Biden approved a major disaster declaration for New Jersey related to a storm and flooding that devastated parts of Warren County weeks prior.
NJ weather-related disaster/emergency declarations since 2012
🌧 July 14-15, 2023: Severe storm and flooding
🌀 Sept. 1-3, 2021: Remnants of Hurricane Ida (disaster and emergency declarations)
❄ Jan. 31 - Feb. 2, 2021: Severe winter storm
🌧 Aug. 4, 2020: Tropical Storm Isaias
❄ March 6-7, 2020: Severe winter storm
❄ Jan. 22-24, 2016: Severe winter storm
⚡ June 23, 2015: Severe storm
🌊 Oct. 26 - Nov. 8, 2012: Hurricane Sandy (disaster and emergency declarations)
⛈ June 30, 2012: Severe storms and straight-line winds
Report a correction 👈 | 👉 Contact our newsroom
What would happen to NJ if we were attacked by nuclear weapons?
We used
NUKEMAP by Alex Wellerstein
to see what would happen if a nuclear warhead hit New York, Philadelphia, Washington or New Jersey.
The models show what would happen in aerial detonation, meaning the bomb would be set off in the sky, causing considerable damage to structures and people below; or what would happen in a ground detonation, which would have the alarming result of nuclear fallout. The models do not take into account the number of casualties that would result from fallout.
New Jersey's license plate designs through the years
More From WPG Talk Radio 95.5 FM