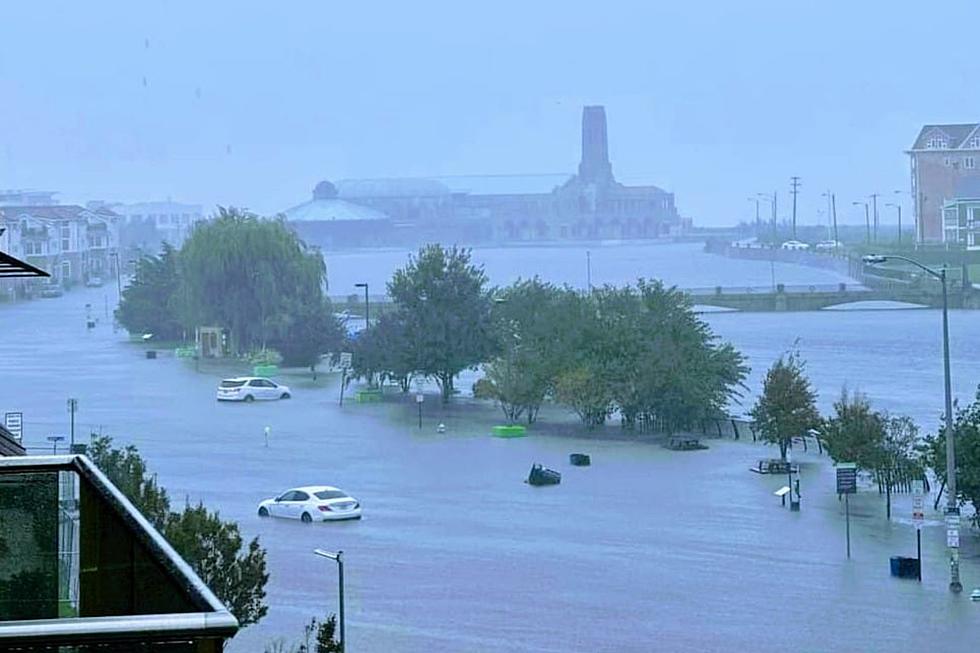 North Jersey Flooding: State of Emergency, Drivers Trapped
Flooding in Asbury Park (Bud McCormick)
Friday morning's torrential rains flooded out roads in North Jersey with more rain on the way afternoon.
Most of the state south of Route 195 picked up 1-2 inches of rain by early Friday afternoon except for the Jersey Shore, where over 3 inches of rain fell in coastal Monmouth and Ocean counties.
"Where it's been raining all day, it's still raining. The eastern edge of New Jersey - Ocean, Monmouth, Union, Essex, Bergen and Hudson counties - has been soaked. Top rainfall totals in Monmouth County are now approaching 5 inches. Over 3 inches in Jersey City, Hudson County. No wonder there's been flooding problems," WPG Chief Meteorologist Dan Zarrow said. "New Jersey got very lucky that the torrential rain set up over NYC, and not a few miles farther south and west."
Both New York Gov. Kathy Hochul and New York City Mayor Eric Adams declared states of emergency after up to 7 inches fell in some areas.
Flooding in some NJ cities
Asbury Park's Office of Emergency Management Garrett Giberson Jr. told New Jersey 101.5's Dennis & Judi that several roads in the city are flooded out and lakes have flooded their banks.
Lake Carasaljo in Lakewood also was overflowing.
State of emergency in Hoboken
Hoboken Mayor Ravi Bhalla declared a State of Emergency and urged everyone to not drive through high water or to move barricades.
The declaration helps the city obtain whatever assistance is needed to handle the rain but does not close streets.
Stevens Institute of Technology in Hoboken went to remote classes as of 11 a.m. Friday.
Police officer rescues driver
Fairfield police in Essex County posted a video of Officer Steven D'Argenio hoisting a man onto his shoulders and walking through waist-deep water to get him to safety.
The man had been trapped in his SUV when he drove into a flooded street.
Power outages
Power outages for JCP&L and PSE&G customers are minimal with over 2,300 customers without power as of 3 p.m. Most of those outages were PSE&G customers in Caldwell and West Caldwell.
Some NJ Transit buses were rerouted in Hackensack due to flooded roads.
Travel impacts
Flight cancellations are minimal at Newark, JFK and Philadelphia but LaGuardia in Queens is hard hit with over 200 canceled arrivals and departures, according to FlightAware.com.
Erin Vogt contributed to this report
Your hurricane emergency kit: what to pack
Gallery Credit: Sophia Laico
More From WPG Talk Radio 95.5 FM