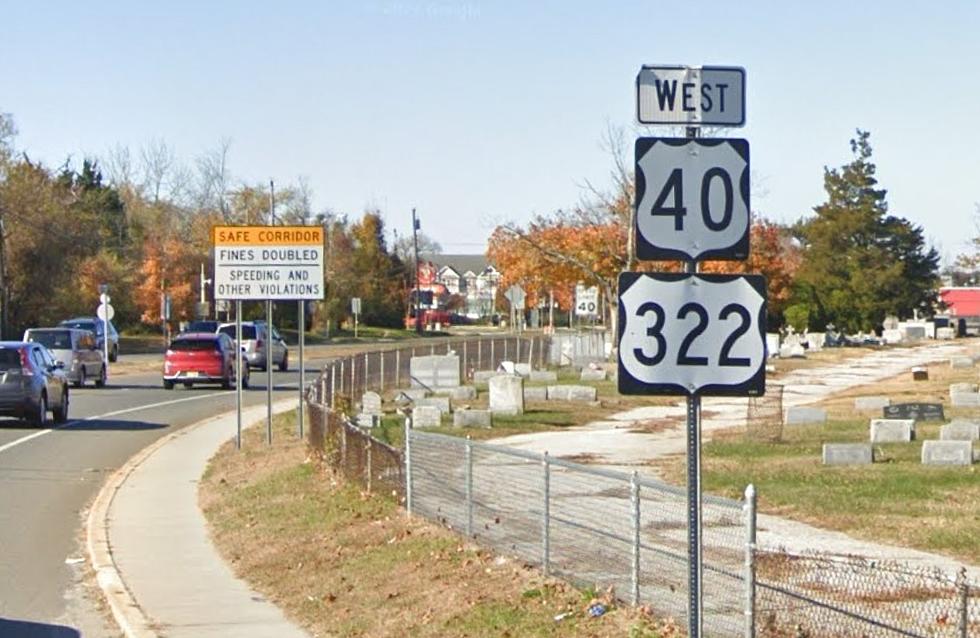 Opinion: Don't Be One of Those Typical A-hole NJ Drivers
Black Horse Pike in Pleasantville NJ - Photo: Google Maps
We are all in a hurry here in New Jersey. For whatever reason, we are people that need to get there right away.
On the roads, this could be problematic, as millennials like to say. Thus, we all drive like a--hole on occasion. Some are much more than others. I consider myself a recovering, occasional a--hole driver.
If you're driving down the road and a car pulls out of a street for a driveway in front of you.
Do you slow down, apply your brakes and give them some breathing room to catch up? Or do you maintain your speed and pull right up to their bumper to show them that they had no right to pull out onto "your" road?
Also, if you're driving and someone pulls out in front of you to go in the opposite direction. They have enough room to get by but it's a close call. Do you maintain your speed almost crashing into them to show them "how dare they pull out onto your road?" Or do you apply the brakes, slow down a little and allow them to safely enter the road?
You see it every day. People drive with this sense of entitlement and pride over "their space" on the road. It's stupid. It's unnecessary. It could be dangerous. It's a form of anonymous rudeness.
We usually don't have any prolonged contact with other drivers, so we treat them like the machines they're driving and not real human beings.
New Jersey isn't as rude as some might think. We don't even make the top 20 of the states with the rudest drivers.
I guess it just seems that it's worse than it really is. If we show a little courtesy on the road, maybe some drivers will be aware enough to return the favor.
It takes a couple of seconds to be decent on the road and at some point in time we can all use some decency in return. Try it, you might like it.
How overtaxed NJ drivers MacGyver their cars
LOOK: What are the odds that these 50 totally random events will happen to you?
Stacker
took the guesswork out of 50 random events to determine just how likely they are to actually happen. They sourced their information from government statistics, scientific articles, and other primary documents. Keep reading to find out why expectant parents shouldn't count on due dates -- and why you should be more worried about dying on your birthday than living to 100 years old.
More From WPG Talk Radio 95.5 FM