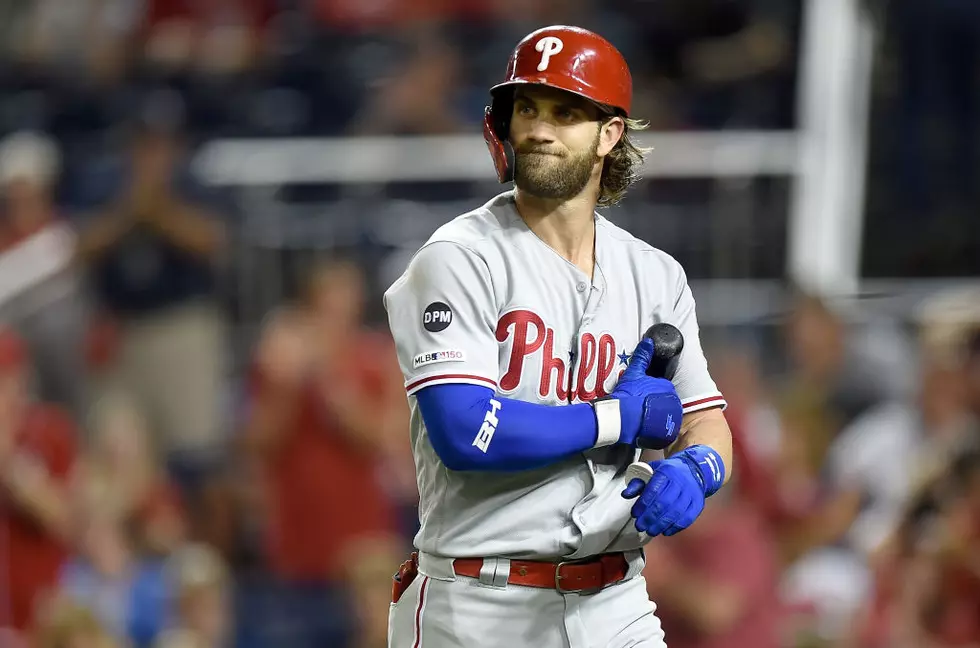 Phillies Outfielder Harper Says Nationals Fans "Crossed the Line"
Bryce Harper is not pleased with Nationals fans (Greg Fiume/Getty Images)
Phillies outfielder Bryce Harper spent almost seven full seasons with the Washington Nationals.  For the ninth time, Harper played a game in his former home town.  But this time Harper says that Nationals fans simply went too far.
When you bring his son or family into it, yes you're crossing a line. Stick to your overused overrated and Harper sucks chants if you're really that loser that goes to a game to heckle someone. Phillies fans might boo him but they don't bring his 4 week old son into it. Classless.
The Harpers welcomed their son, Krew, on August 22.
Harper is no stranger to criticism. In many stadiums he is indeed booed.  His high profile as a young player and now his 13-year, $330 million contract makes him a target for the boo birds.   But this just shows getting personal can still bother a professional athlete, no matter the status.
More From WPG Talk Radio 95.5 FM