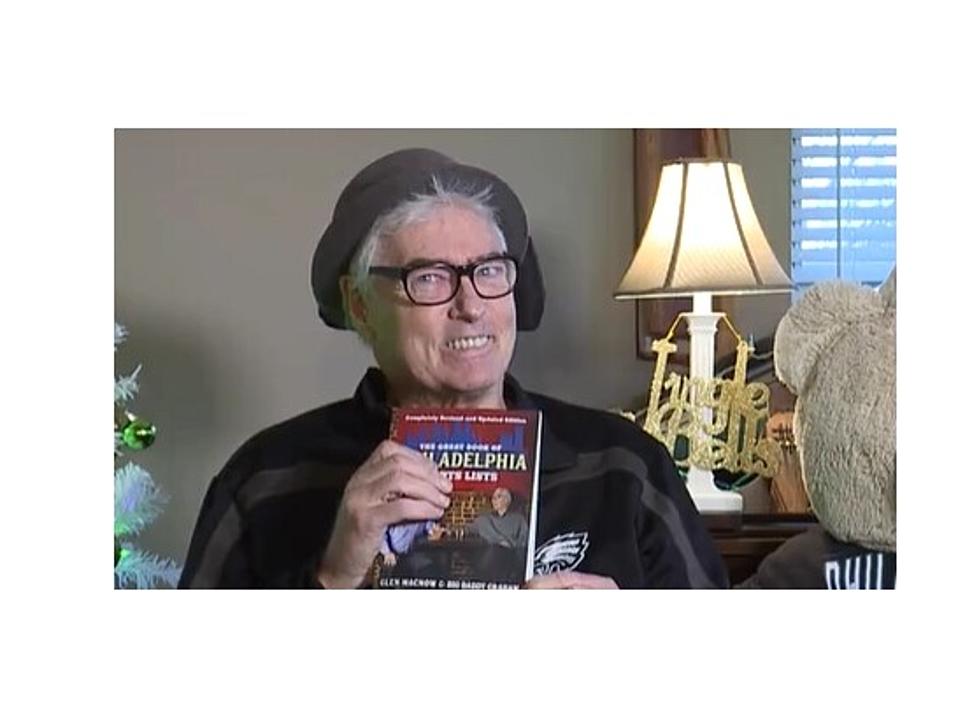 Philly Comic, Radio Host Big Daddy Graham Dies
Big Daddy Graham/Facebook
Big Daddy Graham, a longtime Philadelphia-area comic and radio host passed away Wednesday at age 68.
Graham, born Edward Gudonis, had beaten cancer, and more recently, in 2019, was diagnosed with a blood clot on his spine that left him paralyzed from the waist down.
He had tried to come back again, even returning to do comedy shows and radio shows before his health failed.
I met Big Daddy Graham when I hosted the morning show for WPST Trenton in the 1990s. He would stop by frequently to do a segment on my show when he was appearing at Catch a Rising Star comedy club in Princeton. Even then, Big Daddy Graham was an established comic who knew how to bring the funny, so he was a good guest and always welcome.
He was nice enough to tell me that those radio appearances with me help him grab a foothold for his own radio show overnights at WIP in Philadelphia, where he worked for the last 20 years.
We hadn't spoken since I left 'PST in 1999 but I kept track of his career and would try to listen to him whenever I had a chance.
He became a good sports radio talent and he could still make me laugh.
I will remember Big Daddy Graham that way and for being a genuinely nice person who was interested in your opinion and wasn't just stroking you. Condolences to his family.
Find Out What Urban Dictionary Thinks of South Jersey
What does Urban Dictionary define pork roll, Wawa, and South Jersey as?
How Many of These Delicious Atlantic County Restaurants Have You Tried?
More From WPG Talk Radio 95.5 FM