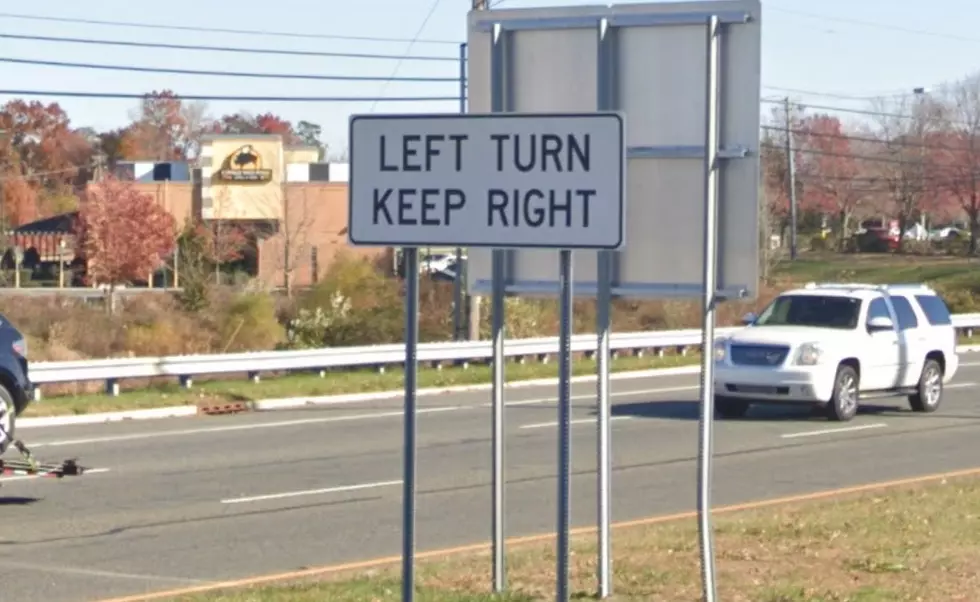 Why Those Moving to Southern NJ are in For a Rude Awakening
Left Turn Keep Right sign in Mays Landing NJ - Photo: Chris Coleman
We deal with a lot of stereotypes in the Garden State, especially here in South Jersey -- some accurate, some not.
You know, that famous Jersey attitude that we all display from time to time, mainly when we are trying to drive from A to B.
And we are well aware that toll booths are everywhere, property taxes suck, and traffic can be awful. And don't be surprised when we yell at you for feeding the seagulls.
With that said, there's a lot of stuff around here that we all look at as normal while someone from, say, North Dakota, who was dropped here would be totally confused about.
Not being able to turn left at a lot of red lights is a prime example.
Or -- imagine this -- trying to explain the construction at Route 42 and Interstate 295 in Bellmawr. That interchange will be fabulous when all of the work is done in the year 2119.
And just imagine trying to explain a jughandle to someone from out of the area ("If you want to turn left, get in the right lane...").
So for those that are moving to South Jersey, here are some things that you are going to have to get used to in a hurry.
20 Things That Shock People After They Move to South Jersey
These 20 Breathtaking Historic Buildings in South Jersey Must Never Be Demolished
This is us: from theaters to taverns, retreats to historical landmarks, these twenty buildings in South Jersey must be preserved for the rest of time.
More From WPG Talk Radio 95.5 FM