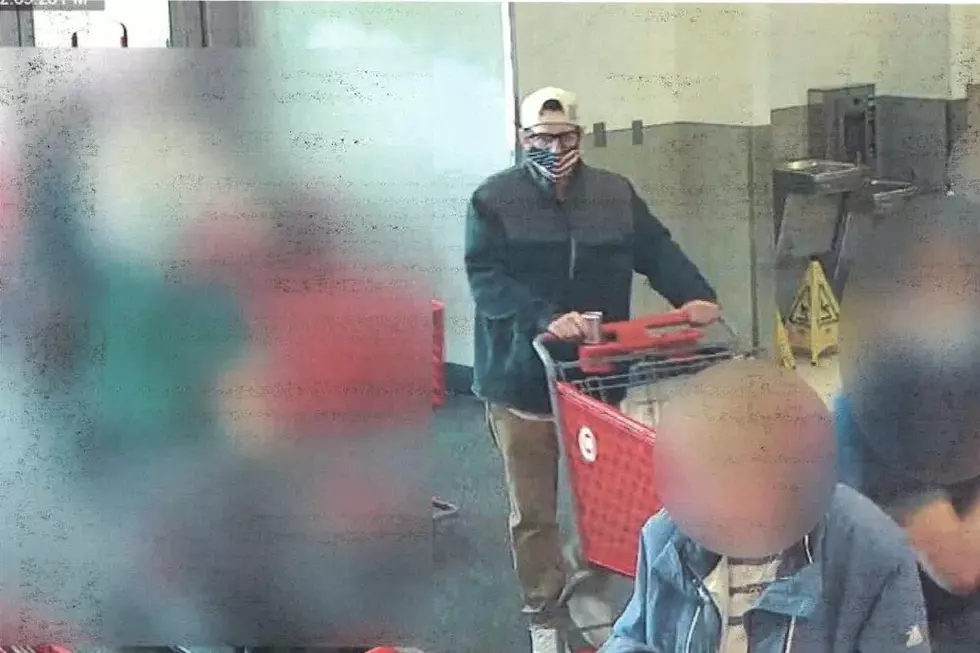 Stafford Cops Looking for Guy in Flag Mask Who Ripped-off Target
Stafford Twp. Police photo
The Stafford Township Police Department is trying to identify a man wanted in connection with stealing from Target in Manahawkin.
The man was wearing a distinctive American flag face mask while in the store. The photo of the man shows him wearing a pair of thick, dark eyeglasses frames and a baseball cap on backwards.
According to police, the theft happened on Sunday, March 21, at Target in the Stafford Park Shopping Center on Stafford Park Blvd.
Interestingly, people familiar with the Manahawkin Target store, who are responding to the police post concerning this man on Facebook, are saying that this doesn't look like the Manahawkin Target.
Regardless, this is the photo that was posted by Stafford Twp. Police and the information they have given says the theft took place at the Target store in Manahawkin.
If you have any information on the man pictured below, please contact Patrolman Anthony Vincent at 609-597-1000 ext. 8467 or Avincent@staffordpolice.org.
Some Favorite South Jersey Ice Cream Spots Reopening Dates
LOOK: The most popular biblical baby names
More From WPG Talk Radio 95.5 FM