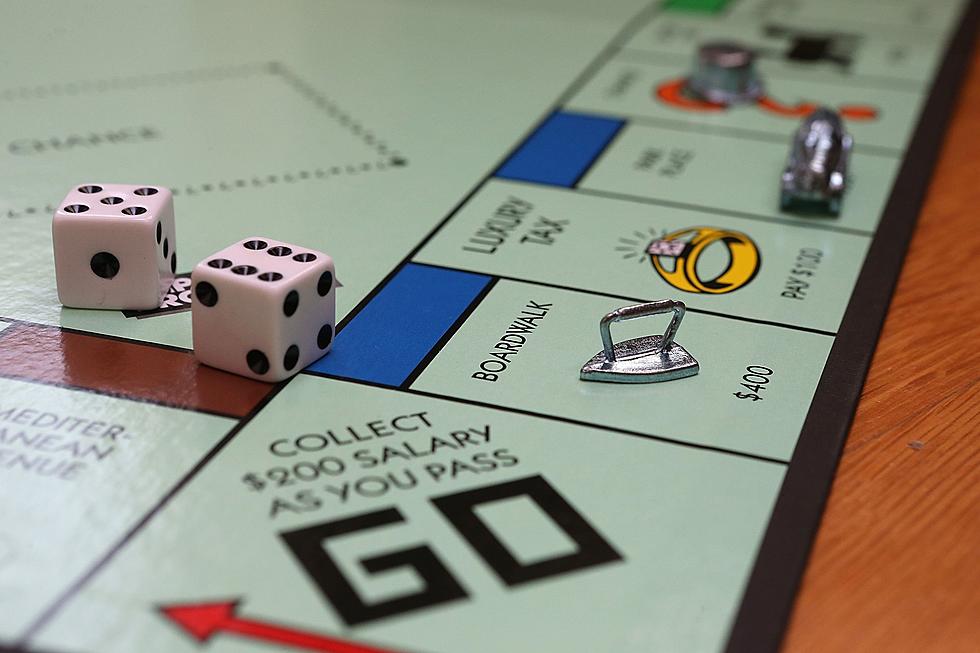 State Of NJ & AC Mayor Still Refuse To Give Council Data Request
Justin Sullivan, Getty Images
In a remarkable and bizarre political stunt, the state of New Jersey and Atlantic City Mayor Marty Small are hiding the itemized, detailed budget from the Atlantic City Council.
Atlantic City Council President George Tibbitt had attempted for months to get the information behind the scenes, without making the matter a public spectacle.
With nothing to lose, Tibbitt and fellow Council Members LaToya Dunston, Jesse Kurtz and Bruce Weekes, Jr. requested for a copy of the itemized budget during an open public City Council Meeting.
In the Atlantic City "Strong" Council and "Weak" Mayor form of government, the Mayor proposes and City Council disposes.
By New Jersey state law, once the Mayor submits his proposed budget to City Council … it becomes City Council's budget.
Not this year. Despite repeated requests, City Council is being denied its own property.
It has Members of Council wondering if there are items in the budget that the state and Mayor don't want City Council to see.
How can City Council be expected to vote for a budget that they have no idea what's actually inside it? They can only presently see large budget line items … with no accompanying details.
For example, if Marty Small is proposing another hefty salary increase for himself, City Council can't see this because the salaries and wages budget line item is a combined figure and individual raises can't been seen.
We interviewed Atlantic City Councilman Bruce Weekes, Jr.
Here is his public position regarding the present matter:
"I have talked with Council President Tibbitt almost daily, and he has been fiercely advocating for Council to receive an itemized budget. If the state and administration have nothing to hide, then they should have no issues handing over the requested financial information," said Weekes.
"I will not be voting on 200+ million dollar budget without knowing the underlying data within, and as crazy as it sounds, we are prepared to put in an OPRA request as a last resort," said Weekes.
Can you believe this?
Sitting Council members are preparing to submit an Open Public Records Act to obtain a copy of their own budget.
The Atlantic City budget, as presently formatted, is more than $ 218 million.
It's disgraceful and embarrassing and generating the typical "Only in Atlantic City" comments.
Council is rightly suspicious about the budget that Small crafted. It boasts a decrease in the property tax rate by using surplus funds to fund the alleged decrease.
Atlantic City's proposed annual budget is more than $218 million. Small's proposed budget is based on excess spending, spending, which requires the city council to know the specifics of what is now its own budget.
New Jersey Director of Community Affairs (DCA) Jacqueline Suarez and her staff have refused to provide the Atlantic City City Council with the detailed budget
support documentation they have requested.
Suarez reports directly to New Jersey Lieutenant Governor Shelia Oliver.
New Jersey Governor Phil Murphy has given Oliver complete oversight of Atlantic City in her portfolio of state government responsibilities.
Atlantic City Mayor Marty Small has also refused to give City Council a copy of the itemized budget.
A City Hall insider told us that Small now contends that he doesn't have a copy of the itemized budget, himself.
This strains all credulity, as Small's team prepared the budget. How can they not have a copy of what they prepared?
Atlantic City's Firsts Throughout History
An Exclusive Look Back at the Golden Nugget, Atlantic City from 1980
More From WPG Talk Radio 95.5 FM