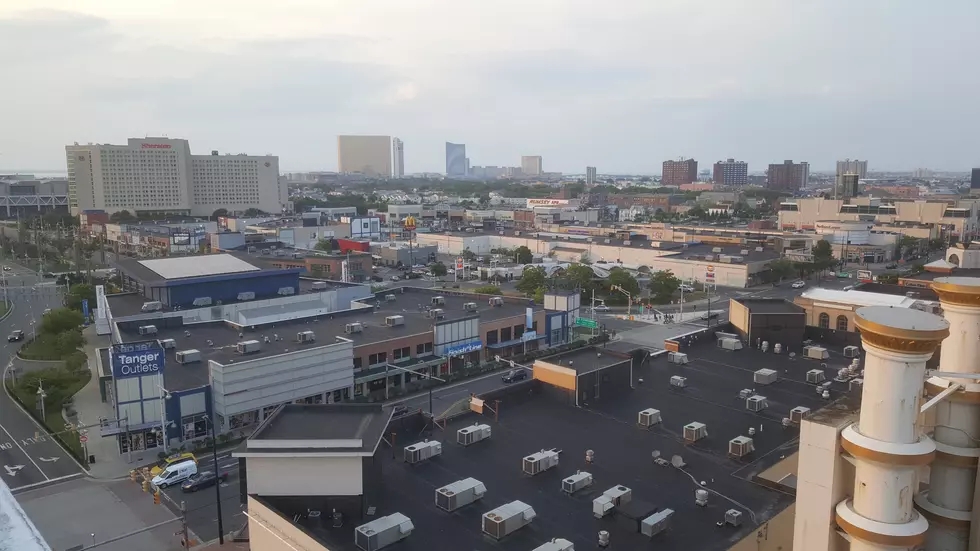 Steve Young Declares On-Air Plans To Shutdown Atlantic City
Atlantic City Outlets - Photo: Chris Coleman/Townsquare Media
In a major breaking news exclusive, long-time Atlantic City activist Steve Young confirmed on-air today on WPG Talk Radio 95.5's "Hurley in the Morning" the following:
"So on July the 4th, we're going to shut Atlantic City down," said Young.
I pushed back forcefully, saying, "Are you insane? You're going to shut down Atlantic City on the 4th of July, just two days after re-opening."
Young assured me that he's "not insane," but, that's exactly what they're planning to do.
Listen to Harry's exchange with Steve Young here:
I also emphasized how much pain has been caused over the past 3 1/2 months (economic and otherwise) during the Coronavirus global pandemic.
The theme will be about alleged racial injustice, the murder of George Floyd and what Young described as "systemic racism" in America.
Attached is a copy of an event flyer, provided to me by Young, that will be circulated in advance of this protest event.
Steve Young will be our guest and further this conversation this Monday, June 29, 2020, at 8:04 a.m. on WPG Talk Radio 95.5.
Listen on-air or on our WPG smartphone app. Download it on the link provided below. Young appeared from approximately 8:50 a.m. to 9:00 a.m. this morning. You can listen live to this Monday's interview (8:04 a.m.) on the WPG smartphone app.
Enter your number to get our free mobile app
I reached out to Atlantic City Council President George Tibbitt for a comment. He said the following:
"This is terrible news, you just started seeing residents and visitors starting to come back and feel safe in the city again and I'm really concerned that this action will totally destroy any confidence of our visitors.
This action will be the final nail in the coffin for a lot of businesses that are hanging on by a thread to survive.
At some point he must realize as being part of the citizens advisory board and Steve Young being the chairman of the planing board, the harm that he is doing to the health of the city and the trickle down effect that it will have on our citizens when the lost revenue can't be made up and businesses close.
I encourage Mr. Young to review what he really will achieve from this versus the long term harm that it will cause the city," said Tibbitt.
I just spoke with Atlantic City Mayor Marty Small, who has been very proactive regarding this situation.
"I wanted to be proactive in the situation, I met with Steve Young for about an hour, the meeting went well and it was productive."
"We are in the process of setting up a productive meeting with stakeholders to deal with issue in the community."
"I'm aware of the planned protest for the 4th of July Weekend, however I am confident in our ability to redirect the energy in another direction," said Mayor Small.
Should Small be able to successfully negotiate a satisfactory alternative to shutting down Atlantic City on such a critically important holiday weekend; it will be the latest in his growing list of substantial accomplishments.
The New Normal - A Look Inside an Atlantic City Casino
More From WPG Talk Radio 95.5 FM