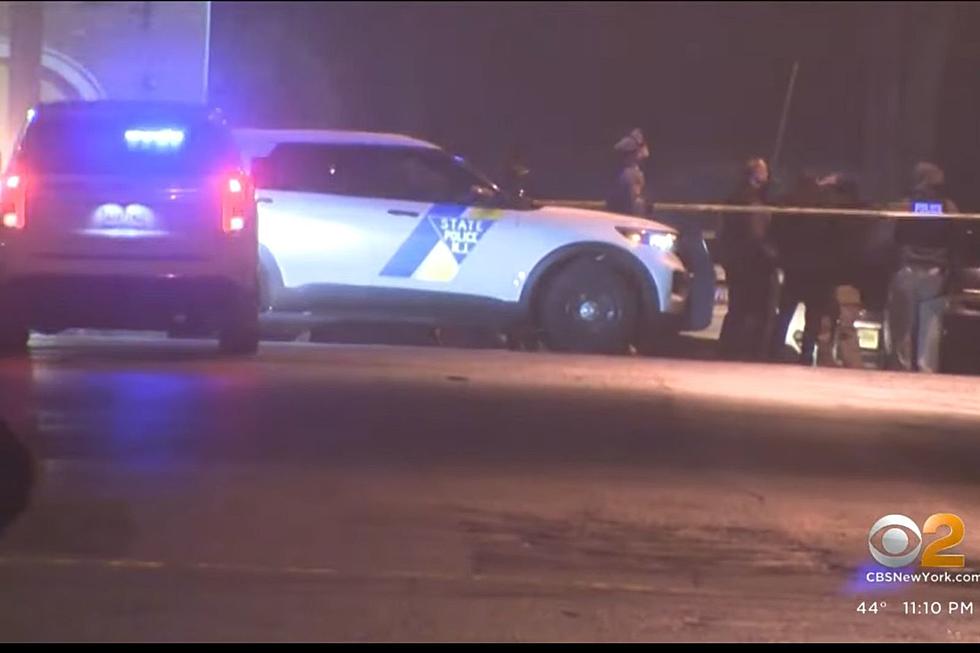 Suspect Wanted in Shooting of NJ State Trooper is Arrested in SC
One of the State Police vehicles struck by gunfire in Paterson 3/2/23 (CBS New York)
The suspect wanted in the shooting of a State Police trooper early Thursday in Paterson was arrested in South Carolina Friday afternoon as the search continues for two more suspects.
The trooper was shot in the lower leg while on duty 12:50 a.m. in the area of 30th Street in the city's Eastside around. He applied a tourniquet to keep himself from bleeding out, according to State Police Superintendent Colonel Pat Callahan.
Jocquise R. Timmons, 28, of Paterson was arrested by U.S. Marshals in South Carolina Friday afternoon.
The trooper had successful surgery Thursday and is in "great spirits," Attorney General Matt Platkin said at a Friday afternoon news conference.  The trooper's identity was not disclosed out of concern for his safety.
Platkin said Timmons fired at two troop cars with a 10mm Glock handgun. The troopers were part of an investigation into the attempted break-in of a house on 26th Street.
Timmons is charged with two counts of attempted murder and was not licensed to carry. He was the only suspect to fire at the troopers.
Callahan said the troopers did not return fire.
No sleep for investigators
Platkin and Callahan praised the law enforcement agencies involved in the investigation. Many have not been home since the shooting, according to Callahan.
Video of the shooting indicates at least eight shots were fired as the trooper sat in his  car.
Platkin and Callan would not disclose specifics of the investigation.
U.S. Rep. Bill Pascrell Jr., D-N.J., who said the shooting happened on his street, said on his Twitter account that he visited the trooper Thursday night and described him as being in "strong spirits."
"I thanked him for his service and thanked his family and law enforcement brothers and sisters there for protecting our great community," the congressman said.
Weird things NJ taxes - and some they don't
In general, New Jersey assesses a 6.625% Sales Tax on sales of most tangible personal property, specified digital products, and certain services unless specifically exempt under New Jersey law.
However, the way the sales tax is applied in New Jersey sometimes just doesn't make sense.
New Jersey puts out an itemized list for retailers that spells out what is, and what is not, taxed.
Perhaps because this is New Jersey, there are some bizarre and seemingly contradictory listings.
Most affordable places to live in New Jersey
SmartAsset released a study analyzing the
most affordable places to live in New Jersey
. The eighth annual study weighed several factors, including taxes, homeowners' insurance, and home costs relative to the local median income.
More From WPG Talk Radio 95.5 FM