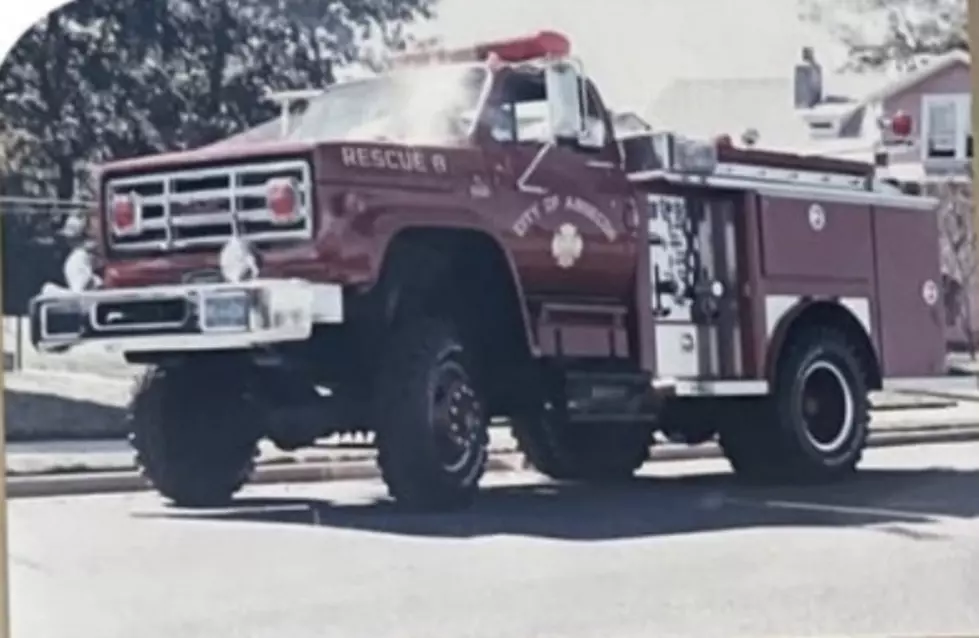 Suspended Absecon, NJ Fire Chief Once Donated $ 60K Fire Truck
Conover Family photo.
As Absecon, New Jersey Deputy Fire Chief Dale Conover continues to deal with the fallout of multiple social media post inquiries … we thought it was appropriate to remind the public about the following:
On October 4, 1984, a then 22-year-old young firefighter named Dale Conover donated a $ 60,000 Midi-Pumper Fire Truck to the City of Absecon.
This important piece of life-saving apparatus became known as "Rescue 8."
Conover won the fire truck in a 20,000 to 1 odds fashion, in a national lottery that was held in 1984.
Conover had been serving on the Absecon Volunteer Fire Department for three years at the time.
In May, 1984, Conover attended a fire exposition in Lancaster, Pennsylvania. It qualified him to receive an entry into the national lottery for the fire truck.
Five months later, Conover learned that he had won the fire truck, which he donated to the City of Absecon.
Hours later, Conover was on a plane to Los Angeles, California to claim his big win. This was the first time that Conover had ever flown on an airplane.
At the time, Conover told The Atlantic City Press that "I'm on Cloud 9. If I could do one thing for this fire company, this would've been it," said Conover.
The Absecon Fire Chief in 1984 was Oscar Dutch. He told the Atlantic City Press the following about Dale Conover:
"This couldn't have happened to a more perfect guy," said Dutch. "Dale is one of our hardest workers and would do anything You ask to help our company. It was just terrific that he wound up being the winner.," said Dutch.
They painted on the front of the Absecon Fire Hall:
"Thank you, Dale, from The Absecon Fire Company. You're # 1."
That was then. This is now.
Conover is presently serving an indefinite suspension and awaiting an Absecon City Council mandated arbitration process to decide his fate.
Photos of Some of South Jersey Firefighters Most Memorable Fires
Photos of South Jersey firefighters fighting fires and coming to the rescue when called.
Eight Huge Eyesores in Absecon and Galloway that Need to Go
All eight of these abandoned or deteriorating buildings are along the White Horse Pike.
More From WPG Talk Radio 95.5 FM