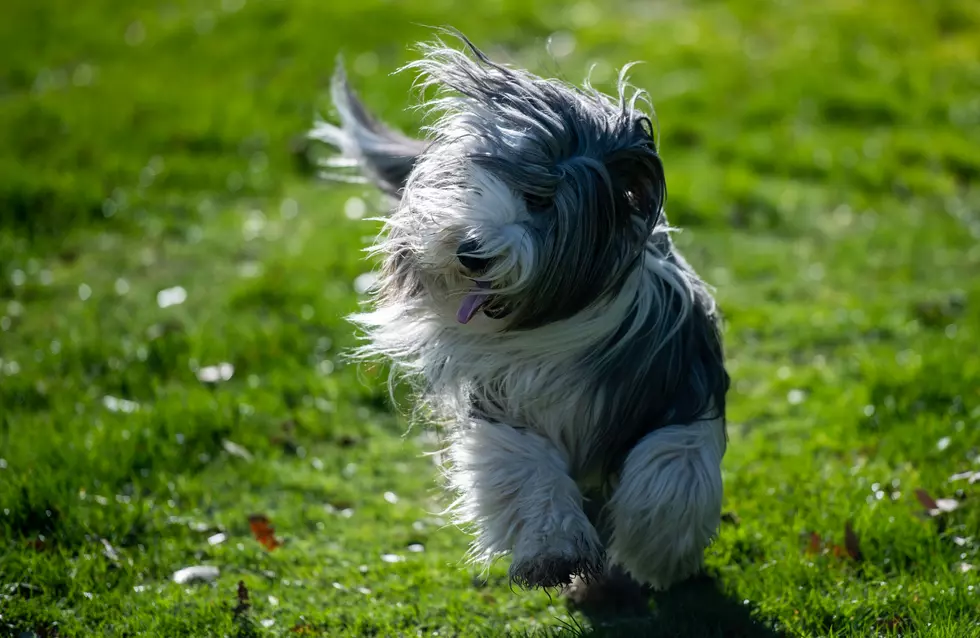 Tuesday NJ Weather: Breezy and Blustery, Sunny and Dry
Getty Images
The Bottom Line
New Jersey will be stuck on the chilly side for two more days. And for Tuesday specifically, we will add a stiff northwesterly breeze to the mix, adding a definite "blustery" character to the day.
Then we will enjoy a welcome warmup. Temperatures will shoot into the 60s starting Thursday. Maybe even flirting with 70 degrees on Friday.
Our next storm system setup is a coastal storm-cold front duo, arriving in the late Friday to early Saturday time frame. It will be our next widespread chance of rain, although I'm leaning toward only spotty showers at this point. Breezy, cooler conditions will take over for the weekend.
Tuesday
Just like Monday, Tuesday will be mostly sunny and dry. And definitely chilly, with morning temperatures averaging 30s and an afternoon high only around 50 degrees.
But there will be an added weather nuisance to the daytime hours Tuesday: Wind. A stiff northwesterly breeze will kick up, gusting over 20 mph. That is firmly in the "breezy" category — not strong enough to be damaging or dangerous, but you will feel that chilly air moving around.
The air is still very dry. And our weather will stay completely dry Tuesday too.
As the wind dies down Tuesday night, the interior of New Jersey will likely experience a freeze. Overnight lows will average lower-mid 30s.
Wednesday
Temperatures will stay on the cool side for one more day.
A few clouds will traverse the sky on Wednesday — let's call it partly sunny. Winds will be light this time around, blowing out of the southwest at 10 to 15 mph.
High temperatures on Wednesday afternoon will be limited to the lower 50s, about 5 degrees below normal for the midpoint of November.
Thursday
A nice little warmup begins on Thursday. And I think it's going to be a very nice day.
Look for highs pushing into the lower 60s, under mostly sunny skies. Dry, calm, and mild — can't complain about that.
Friday
We do have to talk about our next chance of rain incoming late Friday. But the daytime hours look fine.
Skies will become mostly cloudy by lunchtime Friday. But it should be the warmest day of the week, with high temperatures in the mid to upper 60s. South Jersey may even flirt with 70 degrees, especially if the sun makes a cameo appearance.
As a coastal storm system pushes up the coastline from the southeast, a cold front will approach from the west late Friday. While some have been hyping up this forecast — especially the coastal storm piece — I think New Jersey's impacts will be fairly limited, even though we will be "surrounded" by storms. The coastal storm forecast track is trending firmly off-shore. And the front will be moisture-starved.
So the end result, my latest forecast, calls for spotty rain showers from late Friday night through Saturday morning (Midnight to Noon). And that's about it.
Saturday & Beyond
As I mentioned, there will probably be some pockets of raindrops early on Saturday, before skies start to clear in the afternoon. We will be back in a cool air mass, with highs only in the 50s on Saturday and Sunday.
Plus, the brisk northwest wind will be back. Breezy, blustery conditions look to last for much of the weekend.
Monday will be the bottom of the barrel, so to speak. Highs in the upper 40s, with a chilly breeze.
Forecast models have hinted at another piece of energy approaching the Northeast around next Wednesday. That is a huge deal because it is the day before Thanksgiving, one of the busiest travel days of the year. As of right now, this low-confidence 8-day forecast is a nothing-burger — maybe a few rain and snow showers around. But given the importance of that day and the potential that I have seen in previous model runs, I promise we will be watching this situation very, very closely.
Unique fall facts about the Jersey Shore you probably didn't know
For our visitors, check out these six fun facts about the fall season along the Jersey Shore.
Gallery Credit: Mike Brant
First flakes: When does snow season start in NJ?
Gallery Credit: Dan Zarrow
More From WPG Talk Radio 95.5 FM