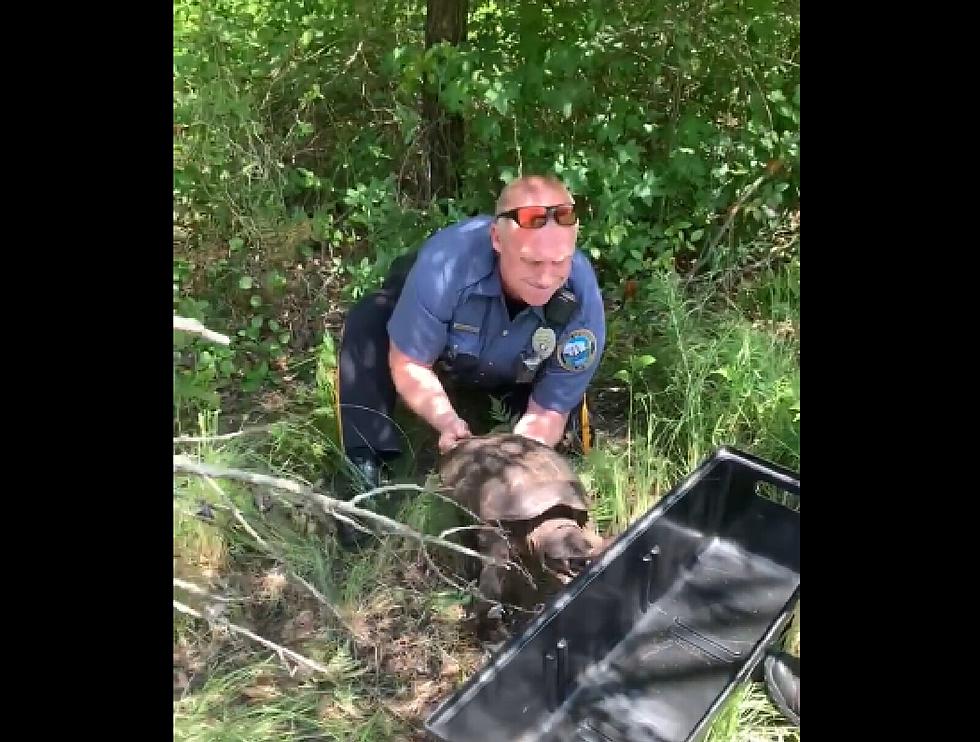 Watch: Hamilton Township, NJ, Cop Saves a Huge Turtle
Facebook - Hamilton Township Police Department
A Hamilton Township Police Officer put his turtle wrestling skills to good use as he captured and helped relocate a big guy (or girl?) Friday.
We've all seen the "Turtle Crossing" signs this summer, especially along waterways in South Jersey.
Friday, police officers shower up to help relocate a turtle that was playing chicken with cars on Route 322, west of Mays Landing. Based on the size of the turtle, he might have taken out a car or two.
Hamilton Township Police Officer Van Gilder was the savior of the huge turtle, that was wrangled in the area of Dirkes Used Auto Parts on 322.  As captured on video, Ofc. Van Gilder caught the big turtle, apparently while keeping all his fingers and toes:
The video comes from the Township Police Department's Facebook page. It's emphasized that "no turtles were hurt in the making of this video."
The turtle was relocated to a nearby swampy area.
You're From South Jersey If You Know These 22 Facts To Be True
You know you're from South Jersey when they're hoagies, not subs, it's pork roll, not 'Taylor Ham', and you drive east to get to the beach instead of south.
On What Scenic South Jersey Road Were These Photos Taken?
Along the Marshes and Waterways of One Particular South Jersey Road
South Jersey's Kenny Chesney Look-A-Likes
Surprisingly enough, South Jersey happens to be FULL of Kenny Chesney doppelgangers
More From WPG Talk Radio 95.5 FM