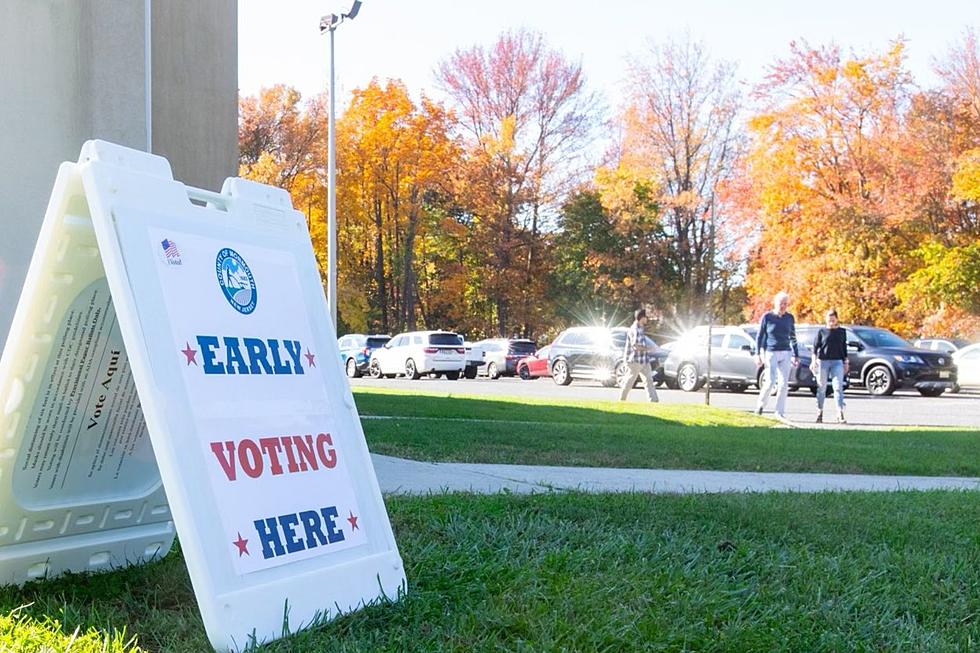 Will New Jersey Have Enough Poll Workers on Election Day?
Early voting location in Middletown (Governor's Office)
New Jersey's polling locations are well-staffed for in-person voting, especially for the traditional Election Day on Tuesday.
In-person voting began Sunday across New Jersey and goes through Tuesday at select locations. But even with more options to vote early by mail and in person the most popular day is still Election Day.
Polls are open Monday-Saturday, 10 a.m. - 8 p.m. and Sunday, 10 a.m. - 6 p.m. All voting locations are open 6 a.m. to 8 p.m. on Election Day.
"There are about approximately 3,200 polling locations open on Election Day. And those are staffed by 30,000 poll workers," state Division of Elections spokeswoman Alicia D'Allasndro told New Jersey 101.5. "They're not volunteers. They each get paid $300 to show up and help."
Poll workers receive $21.43 per hour on early voting days.
Those who sign up to work on Election Day are assigned a location within their own county.
D'Allasndro said that a lack of knowledge of how elections work contributes to misinformation among voters.
"People feel disconnected to how elections work. So reminding people that election poll workers, the people checking you in, they're your neighbors. They're people who live in your community or the surrounding communities. These are not faceless bureaucrats making decisions on your behalf. They're regular folks who stepped up to help." D'Allasndro said.
You can sign up now to be a poll worker for the next election in 2024 on the Divisions of Election website.
Mail-in ballots must be postmarked by Nov. 7 and received by Monday, Nov. 13.
A list of NJ malls where you can get photos with Santa for the 2023 holiday season
The annual New Jersey tradition is back for the 2023 holiday season, along with pet photos, special events, and exclusive sensory sessions.
More details and locations will be added as the holiday season progresses, so please check back often for updates. Malls are listed in alphabetical order.
Gallery Credit: Mike Brant
All the NJ candidates endorsed by Bill Spadea in this election
Election 2023: Here's a list of the 80+ candidates that New Jersey 101.5 morning host Bill Spadea is
campaigning for this year
. Click the link for more information on each.
Gallery Credit: Bill Spadea
More From WPG Talk Radio 95.5 FM