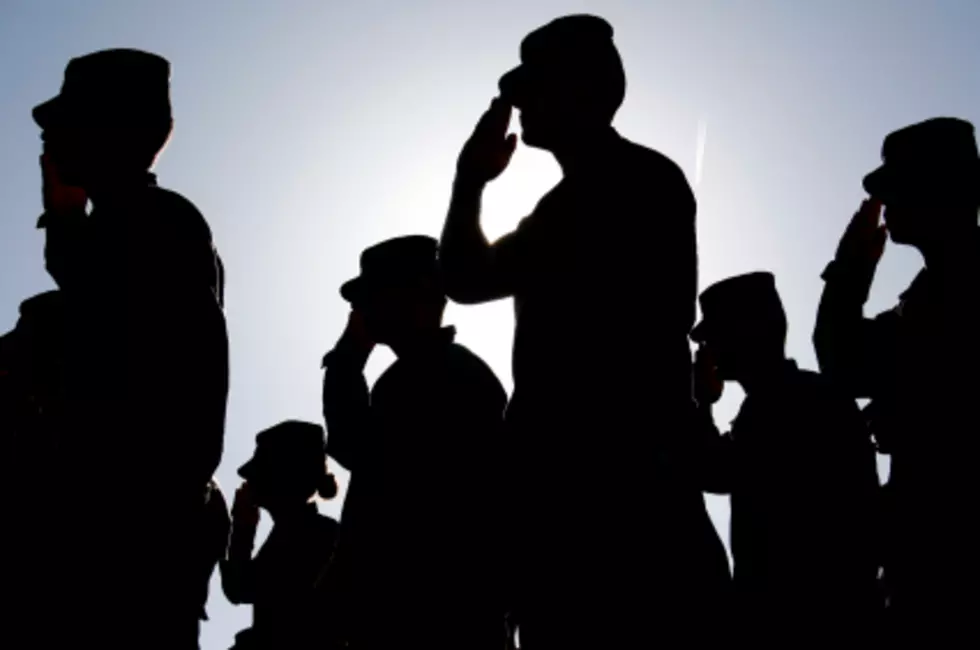 22 Hour March to Raise Awareness for Veteran Suicide
Thinkstock
Everyday, 22 veterans commit suicide. The Operation Rebound Racing Team is taking steps to raise awareness this weekend.
Starting today (Friday) at 4pm at the Wildwood Convention Center, you can join this 22 hour march.
According to the Lone Survivor Project, "...the estimated number of combat service members who suffer from signature wounds such as invisible injuries of combat trauma, traumatic brain injury (or both) is 1 in 3."
You may have seen videos of friends and celebrities doing the 22 push-up challenge. The number 22 is quite significant. As stated before, everyday 22 veterans commit suicide.
The 22 hour ruck sack march is open to anyone who would like to participate. You do not need to march all 22 hours and there will be plenty of opportunities for breaks.
If you would like to participate a $22 donation is requested and toiletries to fill a veteran's backpack. Participants will receive a t-shirt and refreshments.
The money donated will go to Camp Patriot, which according to their site, "...[empowers] and [thanks] wounded and disables military veterans of all generations through [their] outdoor programs."
The event will end at 1pm Saturday with a parade.
More From WPG Talk Radio 95.5 FM