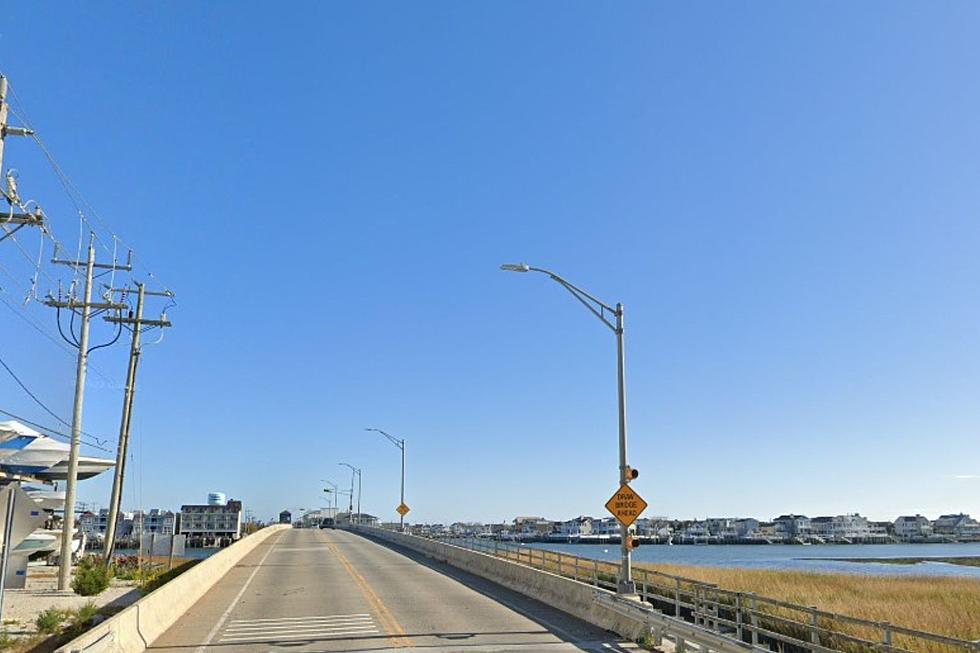 96th Street Bridge in Stone Harbor, NJ, to Close For Repairs Again
Photo from Google Maps
For the second time this year, the Stone Harbor Boulevard Bridge will be closing at night for important repairs to the bascule span of the 93-year-old bridge.
Drivers entering and leaving Stone Harbor are being detoured to other entry points for Seven Mile Island during the four nights of construction work.
Starting on Monday night, September 18th, the 96th Street Bridge entering Stone Harbor will be closed from 8 PM to 6 AM each night through Thursday, September 21st.
Cape May County Route 657 enters the downtown section of the Jersey Shore town and has been an ongoing project that has cost the county over $2 million in recent years.
A couple of months ago, Cape May County was awarded $3,057,629 for various improvements to the bridge including the needed bascule replacement.
This month, the bridge is being shut down at night to address the deflection/vibration of the top side bascule back plates that are situated under traffic loads. These repairs will address this condition along with other priority repairs deemed necessary by the latest NBIS bridge inspection and address deficiencies noted in the latest inspection report.
The Stone Harbor 96th Street Bridge was closed for emergency repairs back in July of this year as Cape May County Officials continue to monitor the structural integrity of this unique style of bridge structure.
Known to engineers as a rall-type bascule, this rare architectural type was the design for only six bridges in all of the United States but only one in the state of New Jersey. Because of the unique history of the bridge, it was registered on the New Jersey State Historic Register and the National Register of Historic Places per action by the New Jersey State Historic Preservation Office in 1983.
19 Restaurants to visit in Stone Harbor, NJ - Alphabetical Order
More From WPG Talk Radio 95.5 FM